Fulbright Recipient Liam Byrnes '19 to Teach English in Thailand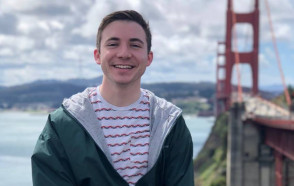 May 6, 2019
DePauw University senior Liam Byrnes is the recipient of an English Teaching Assistantship (ETA) from the Fulbright U.S. Student Program and will spend the upcoming academic year teaching English in Thailand.
Byrnes becomes the second member of the DePauw community to be announced as recipients of Fulbright awards for the 2019-20 academic year. Conner Gordon, a 2016 graduate of DePauw, has been awarded a Fulbright U.S. Student scholarship and will spend the upcoming academic year conducting research in Serbia.
A musical arts (trombone) major, political science minor, and Civic Fellow and Honor Scholar at DePauw, Byrnes has been a member of the debate team and served as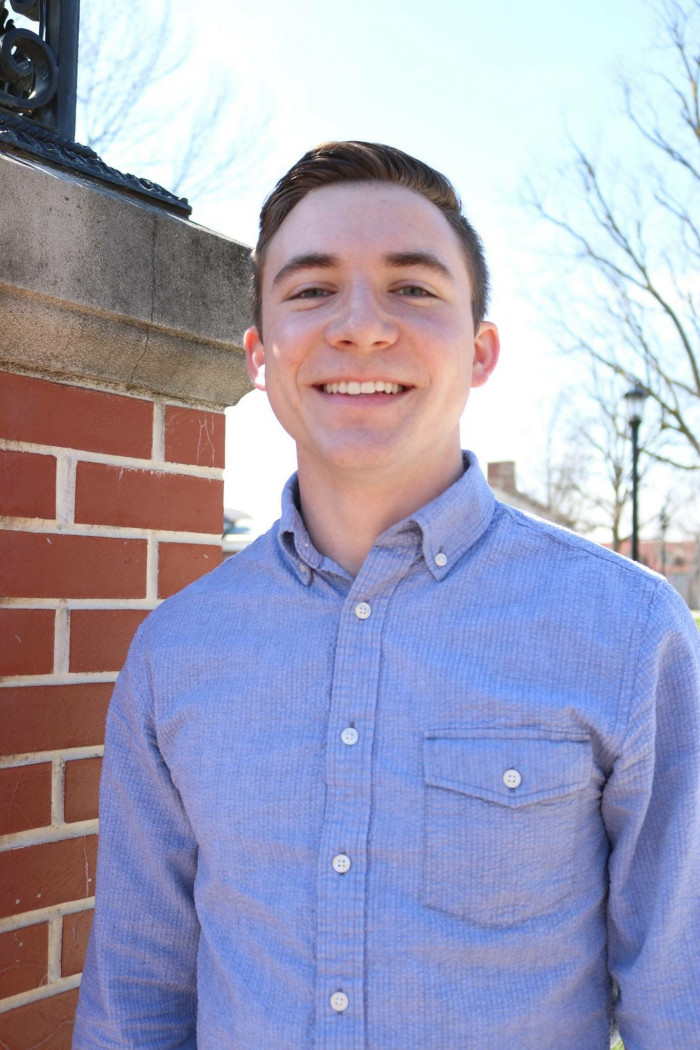 president of the Debate Society. He was named top speaker at the 2018 Indiana Forensic Association State Tournament.
Byrnes has also been active in DePauwCappella, holding the posts of musical director and treasurer, was a program specialist for DePauw's First-Year Mentor program, served as an admissions ambassador, and hosts a weekly program, DePauwlitics, on WGRE-FM.
In the community, Byrnes is a pro bono legal intern and helped create a legal clinic that provides free legal advice to low-income Putnam County residents. He's also a court appointed special advocate for Putnam Circuit Court, supporting the voices of children in abuse and neglect cases and arguing for their best interests. He's also been an instructor at the Indiana Women's Prison and Putnamville Correctional Facility.
Last week Byrnes was awarded DePauw's 2019 Walker Cup, given by the University to the senior who has done the most for the college during their four years on campus.
"I was really surprised and honored to receive an offer to teach in Thailand for a year through such an important program that seeks to promote meaningful cultural exchanges," he says. "I am especially excited for the experience because I never had the chance to study abroad. I feel immense gratitude towards the DePauw faculty and staff who supported my application,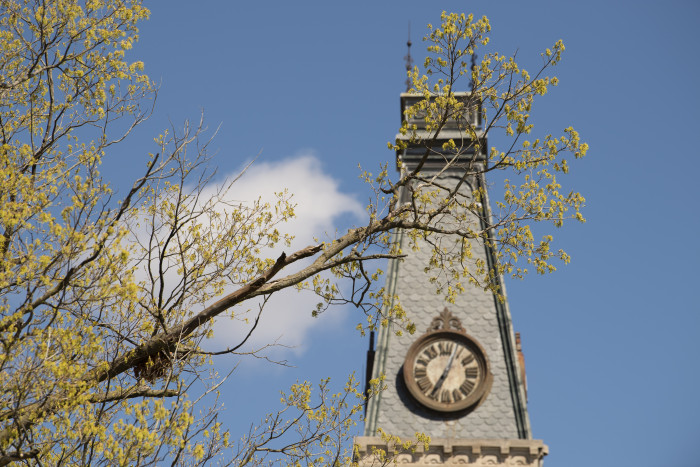 especially Kate Knaul, Professors Ashley Puzzo and Keith Nightenhelser, and my recommenders."
The Fulbright Program is the flagship international educational exchange program sponsored by the U.S. government. It awards approximately 8,000 grants annually in more than 160 countries worldwide. More than 390,000 individuals have participated in the program since its inception.
The Fulbright U.S. Student Program is a program of the U.S. Department of State, funded by an annual appropriation from the U.S. Congress to the Bureau of Educational and Cultural Affairs, and supported in its implementation by the Institute of International Education. Recipients of Fulbright grants are selected on the basis of academic or professional achievement, as well as demonstrated leadership potential in their fields.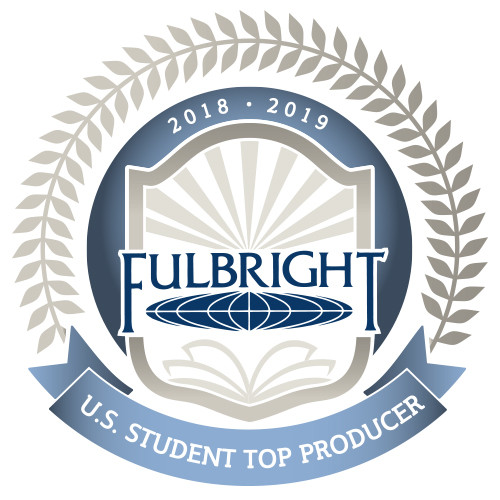 DePauw University has been listed for eight consecutive years as one of the nation's leading colleges in producing winners of Fulbright scholarships by the Chronicle of Higher Education. Based on data from the 2018-19 academic year, DePauw, with seven Fulbright recipients, is Indiana's top liberal arts college in the listing of "Institutions Producing the Most Fulbright Students: Bachelor's Institutions" and is tied for #9 in the nation. It's the twelfth time in the last 13 years that DePauw has been listed among the American colleges and universities that produce the most Fulbright Scholars.
DePauw students and alumni who are interested in applying for Fulbright Awards may contact Ashley Puzzo, assistant professor of philosophy and interim director of student awards and fellowships.
DePauw University ranks seventh among the nation's four-year baccalaureate colleges for the number of students who receive academic credit for studying abroad (494), according to the 2018 Open Doors® Report on International Educational Exchange. DePauw has consistently been among the Open Doors' leading colleges for more than a decade. Read more here.
Back