Sue Anne Gilroy '70 Offers Tribute to Her Friend and Mentor, Sen. Dick Lugar
May 9, 2019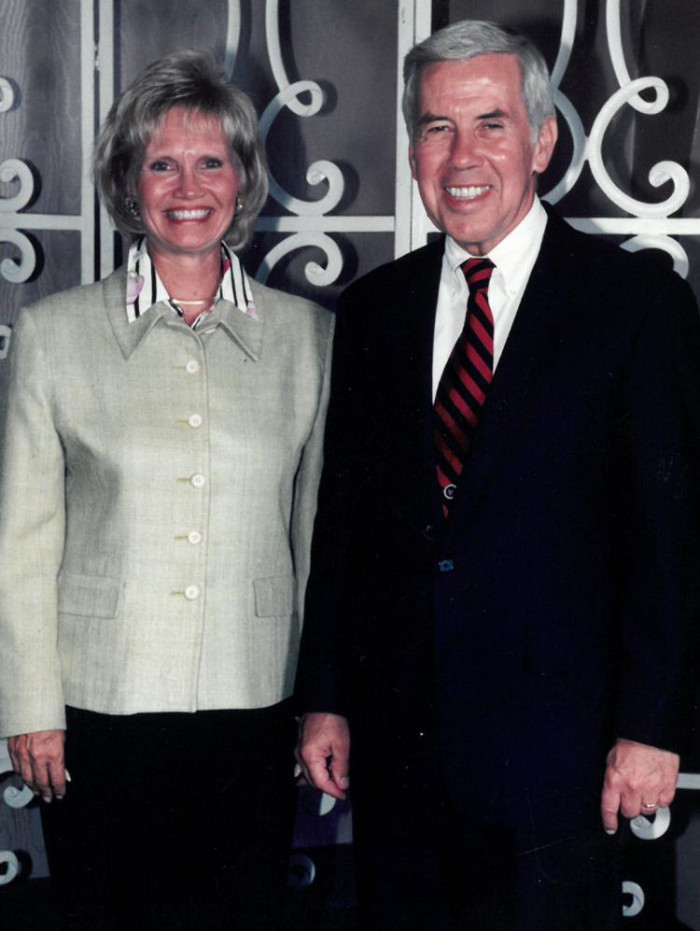 Sue Anne Gilroy, former Indiana Secretary of State and 1970 graduate of DePauw University, remembers her friend and mentor Richard G. Lugar "as a problem-solving statesman who never lost touch with home, even as he built a legacy helping dismantle the world's weapons of mass destruction," reports Indiana's Crawfordsville Journal Review. Lugar, the longest-serving United States Senator in Indiana history, died April 28 at age 87.
"Gilroy had been interning with Crawfordsville Mayor Will H. Hays when she was introduced to Lugar, who was gaining notice for consolidating the governments of Indianapolis and Marion County," reports Nick Hedrick. "Upon graduating from DePauw University, Gilroy became Lugar's travel and communications aide."
Gilroy tells the newspaper, "He really launched my career. He and Bill Hays were my two mentors and longtime friends who told me that public service was a lot more important than politics. It's serving others, and that servant's heart is what Lugar had."
Access the complete article at the paper's website.
Sue Anne (Starnes) Gilroy retired last year as vice president of development and executive director for the St. Vincent Foundation. A co-founder of the Richard G. Lugar Excellence in Public Service Series, she began her career in government service in 1970 with then-Mayor Lugar, a post that resulted from a DePauw internship. She became the first female UniGov director as director of the Indianapolis Department of Parks and Recreation. She returned to public service as Senator Richard G. Lugar's Indiana State Director from 1990-93 and then served eight years as Indiana's Secretary of State. She made an unsuccessful run for mayor of Indianapolis in 1999 and served on the state's Blue Ribbon Commission on Local Government Reform. She was the 2015 recipient of the Nancy A. Maloley Outstanding Public Servant Award.
Another recent tribute to Sen. Lugar is covered here.
Back