DePauw's Gold Commitment Cited in USA Today Op-Ed on "Valuable and Practical" Liberal Arts Degrees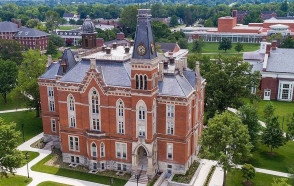 May 10, 2019
"DePauw University in Greencastle, Indiana, is so confident that its students will succeed in the job market, it guarantees a job to any student who cannot find one within six months of graduation," writes Ron Albertson in an op-ed for USA Today. The piece by Albertson, director of career services at St. Lawrence University New York, is headlined "A college graduation season truth: Liberal arts degrees are valuable and practical."
He states, "Most liberal arts colleges require students to achieve some mastery in a wide variety of academic disciplines, including the most lucrative areas that emphasize quantitative skills, regardless of their selected major. And, of course, future earnings are not the only factor students consider in choosing a major: meaningful work, making a difference by filling a social need, and pure joy in learning for its own sake are what drive students' decisions in liberal arts colleges."
The essay notes, "In a dynamic world, the foundational work is more relevant to address future challenges than the latest technological tool that could become obsolete in a few years. Liberal arts students adapt."
Albertson asks, "How can we convince the public once and for all that the liberal arts are not only worth paying for, but also that it would be smart to incorporate them into business and technical programs? Since surveys show that many Americans cannot even explain what the liberal arts are, maybe it's time we use my favorite term -- the practical arts."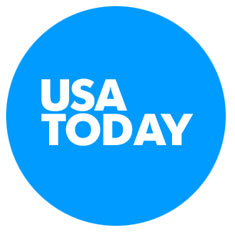 Access the complete column here.
Nathan Grawe, professor of economics and Ada M. Harrison Distinguished Teaching Professor of the Social Sciences at Carleton College, recently wrote in Liberal Education, "DePauw University has recently embraced the career empowerment of the liberal arts degree through the DePauw Gold Commitment. DePauw guarantees that students who take advantage of the university's programs and graduate in four years in good standing will secure employment or acceptance into graduate school. Qualifying students who don't achieve these outcomes can either return to DePauw for a free term of additional education or the school will secure an entry-level professional position. As DePauw notes, this commitment is made easier by the fact that nearly all DePauw students who take advantage of the opportunities of their liberal arts education already achieve these career objectives."
Learn more about the DePauw Gold Commitment by clicking here.
Source: USA Today
Back