Italy is Destination for DePauw's Fifth Fulbright Winner, Bo Shimmin '19
May 13, 2019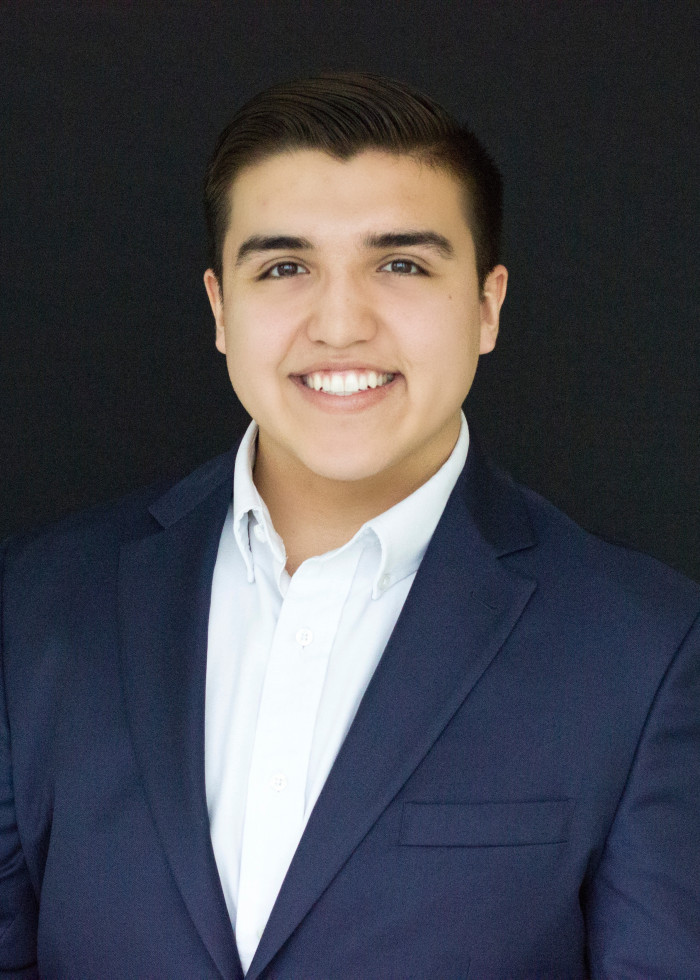 DePauw University senior Bo Shimmin is the recipient of an English Teaching Assistantship (ETA) from the Fulbright U.S. Student Program and will spend the upcoming academic year teaching English in Italy.
Shimmin is the fifth member of the DePauw community to be announced as recipients of Fulbright awards for the 2019-20 academic year. Three other current seniors have received ETA's: Liam Byrnes will travel to Thailand, Blake Nelson will go to Germany, while Peper Langhout will teach in India. Conner Gordon, a 2016 graduate of DePauw, has been awarded a Fulbright U.S. Student scholarship and will spend the upcoming academic year conducting research in Serbia.
A vocal performance major in the DePauw University School of Music, Shimmin is a Gates Millennium Scholar and was previously the recipient of a Benjamin A. Gilman International Scholarship. He has served as vice president and member of DePauwCappella and participated in many productions with DePauw Opera and Theatre. In the spring of 2018, he spent his semester in Milan, Italy where he participated in a local jazz choir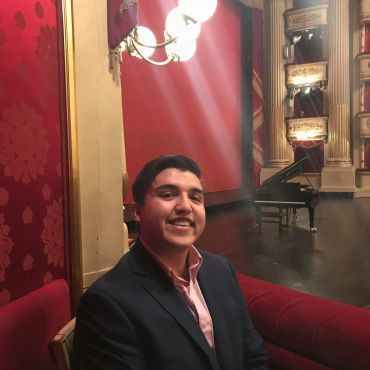 and opened a concert in one of Milan's premier auditoriums. This summer, Shimmin has been offered young artist positions with the Southern Illinois Music Festival and the Ad Astra Music Festival in Kansas.
Shimmin has been studying Italian language and music as an undergraduate and intends to start a community choir in his placement city during his Fulbright experience. Upon returning to the United States, he plans to pursue a master's degree in voice performance
He says, "When I found out that I won a Fulbright ETA to Italy I was absolutely stunned. I called my grandma and my dad and then my accompanist and recommendor, Laura Brumbaugh. I felt like I won the lottery. I was practically incoherent on the phone because I knew the chances of getting this were so slim. I had dreamed of going back to Italy ever since I left in the spring of 2018 and I never would've imagined that it would be this soon. I have dreams of becoming a professor of voice and I hope that I can take away useful skills and approaches to teaching from this ETA experience as well as truly immersing myself in the language and beauty that is Italia."
Shimmin adds, "I'd like to thank my musical mentors Laura Brumbaugh and Andre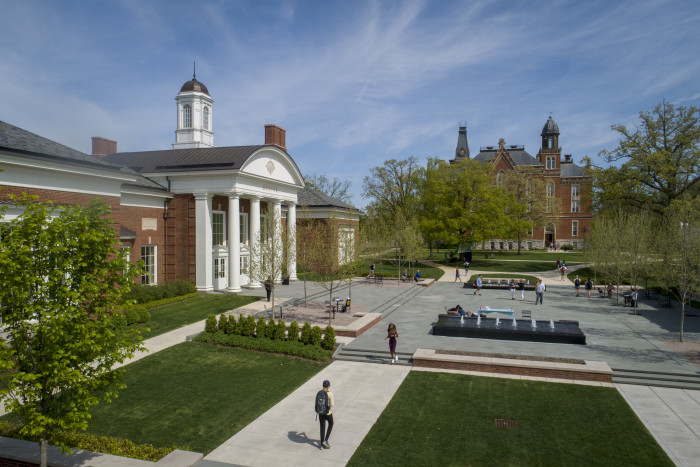 Campelo as well as my Italian teacher from the semester abroad, Silvia Francalanza, as well as program director Roberto Andreoni for their willingness to help with his application and recommendations."
The Fulbright Program is the flagship international educational exchange program sponsored by the U.S. government. It awards approximately 8,000 grants annually in more than 160 countries worldwide. More than 390,000 individuals have participated in the program since its inception.
The Fulbright U.S. Student Program is a program of the U.S. Department of State, funded by an annual appropriation from the U.S. Congress to the Bureau of Educational and Cultural Affairs, and supported in its implementation by the Institute of International Education. Recipients of Fulbright grants are selected on the basis of academic or professional achievement, as well as demonstrated leadership potential in their fields.
DePauw University has been listed for eight consecutive years as one of the nation's leading colleges in producing winners of Fulbright scholarships by the Chronicle of Higher Education. Based on data from the 2018-19 academic year,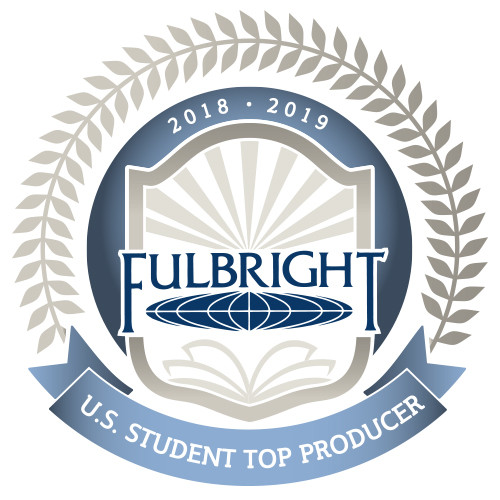 DePauw, with seven Fulbright recipients, is Indiana's top liberal arts college in the listing of "Institutions Producing the Most Fulbright Students: Bachelor's Institutions" and is tied for #9 in the nation. It's the twelfth time in the last 13 years that DePauw has been listed among the American colleges and universities that produce the most Fulbright Scholars.
DePauw students and alumni who are interested in applying for Fulbright Awards may contact Ashley Puzzo, assistant professor of philosophy and interim director of student awards and fellowships.
DePauw University ranks seventh among the nation's four-year baccalaureate colleges for the number of students who receive academic credit for studying abroad (494), according to the 2018 Open Doors® Report on International Educational Exchange. DePauw has consistently been among the Open Doors' leading colleges for more than a decade. Read more here.
Back