Ullem Campus Farm, Sustainability Center Are Dedicated
May 10, 2019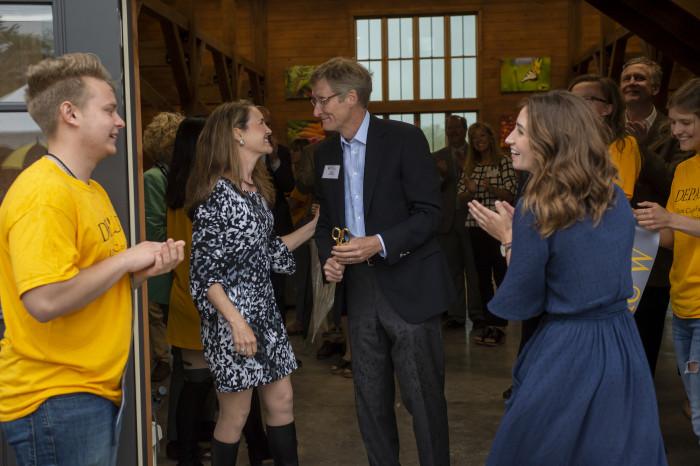 The Ullem Campus Farm and Center for Sustainability, which DePauw University intends to make a national leader in innovative education related to sustainable agriculture, were dedicated May 9.
The farm and center provide DePauw students and faculty members, as well as the Greencastle community, with a laboratory for scientific experimentation and entrepreneurship and a place where they can develop ways to conserve natural resources.
"We are excited about the potential for the campus farm, since it provides a hands-on environment to explore the intersection of sustainable agricultural, business, responsible environmental practices and real food," said Scott Ullem '89, whose gift enabled DePauw to relocate and expand its farm. "We believe the convergence of nature, discussion and reflection can be a powerful influence on learning. Our hope is that DePauw's new campus farm benefits current and future students, faculty and the broader Greencastle community."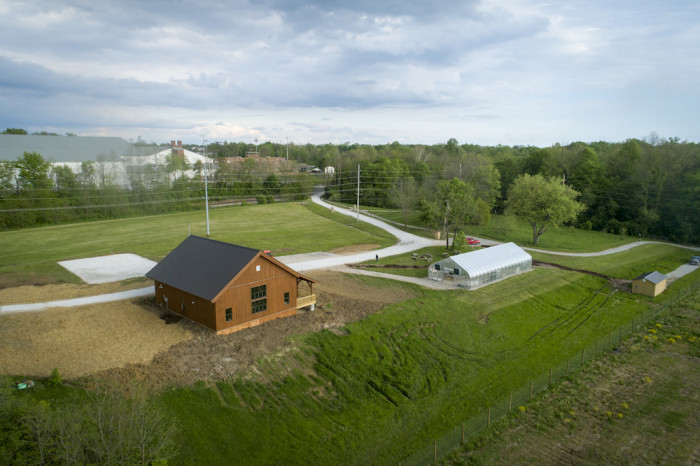 DePauw established its original, one-acre campus farm in 2013 on property next to the Janet Prindle Institute for Ethics. Last year, the farm grew to 12 acres when it was moved closer to campus, resulting in expanded agricultural operations across multiple crop fields and a greenhouse that makes year-round growing possible. The center will integrate the farm's operations with the university's liberal arts curriculum and will be used for teaching, food preparation and programming.
"Sustainability now has a name and a place on DePauw's campus: The Ullem Center," said Kiara Goodwine '19, student director of the Sustainability Leadership Program. "This space no doubt will bring members of the DePauw community closer together, reminding us all to take a deep breath, slow down and notice the life all around us.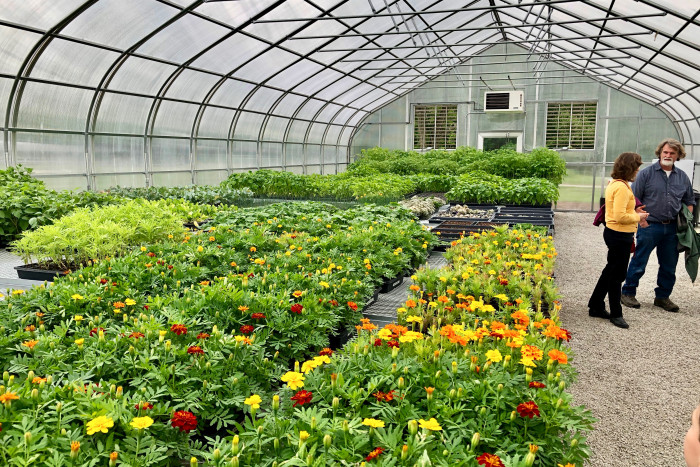 "Scott and Beth Ullem's gift showcases this deep love for the environment because, not only are they giving back to nature, but they have found the intersection at which love for the environment and love for people lies," said Goodwine, who plans a career in environmental law and policy after her graduation later this month. "I recognize this because, through DePauw Sustainability, I too have been fortunate enough to combine my love for people and community with my love for the environment."
Malorie Imhoff, DePauw's director of sustainability, said that, in the 30 months since the Ullems made their gift, "I have seen more students than ever involved in hands-on farm work, more produce grown for our very own Hoover Dining Hall and more partnerships developed within and beyond the DePauw community.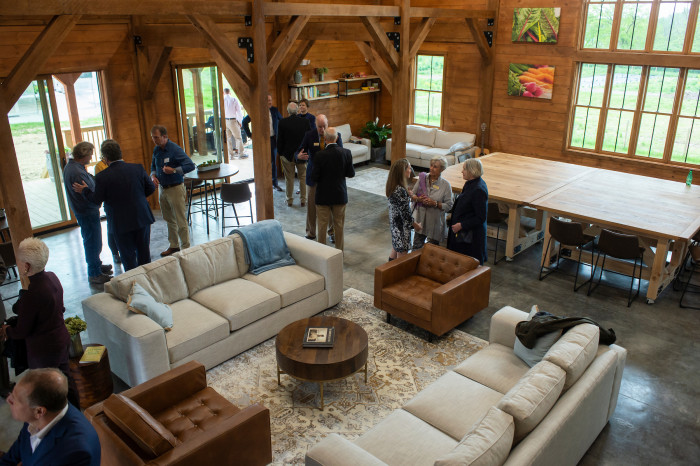 "The project continues to be student-driven, made up of about a dozen student leaders and hundreds of student volunteers every season," said Imhoff, who oversees the Sustainability Leadership Program and directs the farm and center. "DePauw has a history of creating the leaders the world needs now, and there's never been a more critical time for passionate growers, consumers, activists, researchers and policymakers to join the conversation about our global food system."
Jeanette Pope, a geosciences professor and the faculty sustainability coordinator, spoke about the ways the farm supports DePauw's curricular and cocurricular mission by offering students the opportunity to observe and discuss food systems. Scott Hutchins, deputy undersecretary of the U.S. Department of Agriculture, also attended the dedication ceremony.
Back