Dick Tomey '60 Remembered as "More Than a Football Coach" in Arizona Newspaper
May 11, 2019
"He was so much more than a football coach," Greg Hansen of the Arizona Daily Star writes of longtime college coach Dick Tomey, who died last night at age 80 after a battle with lung cancer. "The old DePauw University Tiger had a perspective on life that went far beyond wins and losses." (at right: Tomey after his Arizona team defeated Miami in the 1994 Fiesta Bowl; photo by David Sanders)
A 1960 graduate of DePauw, Tomey served as the head football coach at the University of Hawaii (1977–1986), University of Arizona (1987–2000 and the program's all-time wins leader with 95 victories), and San Jose State University (2005–2009), compiling a career college football record of 183–145–7. He also served as an assistant coach for the NFL's San Francisco 49ers.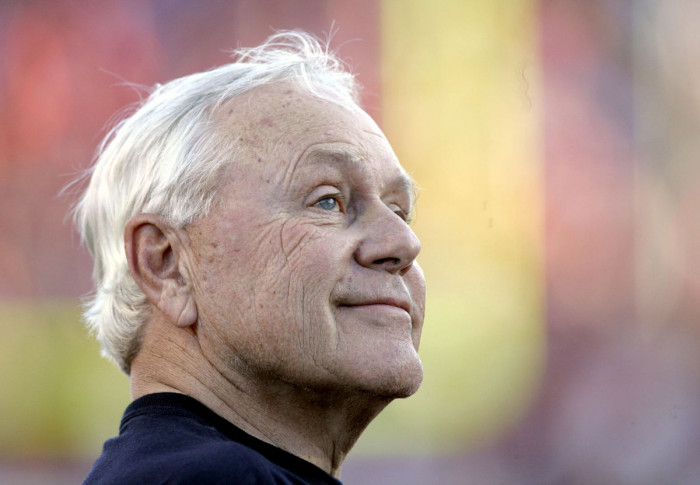 "When you talked to Tomey, he didn't spend time with the details about a big win at USC or Arizona State, but about those he met along the way," Hansen writes in a tribute published this morning, which details how Tomey influenced those around him on athletic fields and everywhere he went.
"After his team finished No. 4 in the nation, beating Nebraska in the 1998 Holiday Bowl, Tomey was asked if he would speak to the inmates at the Arizona State Prison in Douglas, near the UA's annual Camp Cochis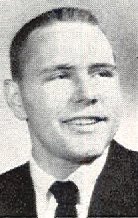 e training site. What coach of a top-10 team would do that? A two-hour drive to the most remote piece of earth in Arizona, no compensation, no TV cameras to make him look good. Cochise College basketball coach Jerry Carrillo told me I could watch Tomey's interaction with the prisoners, but that no photographers would be allowed and that I would be escorted from the property as soon as Tomey's speech was concluded.I waited in the parking lot for more than an hour on a hot summer afternoon. When Tomey finally appeared, I asked him how it went. 'It was a life-changing experience,' he said. I told him I agreed; the prisoners visibly absorbed his speech. 'Not for them,' he said. 'For me.'" (at right: Tomey's 1957 yearbook picture from DePauw's Mirage)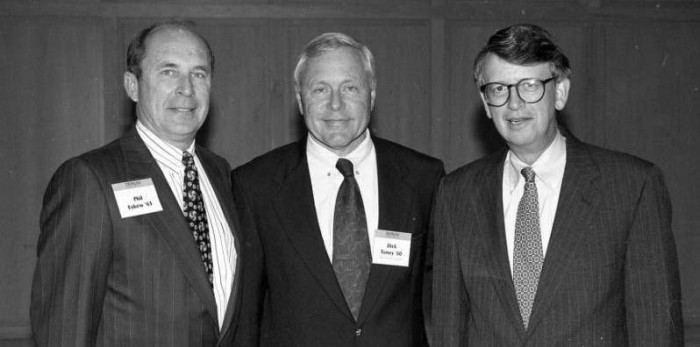 Access the column -- "Dick Tomey's life, importance went well beyond wins and losses " -- at the newspaper's website. A nationally distributed Associated Press report is available here.
A baseball standout in college, in 1994 Tomey was inducted into the DePauw University Athletic Hall of Fame. (photo, l-r: Phil Eskew Jr. '63, Tomey and DePauw President Robert G. Bottoms in 1995)
Back