Newspaper Profiles Johnathon Goode '19
May 18, 2019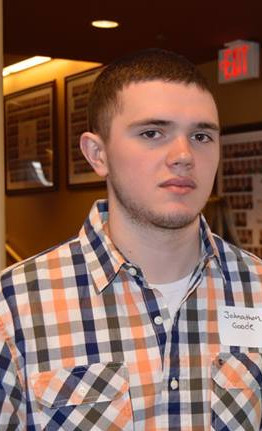 "Johnathon Goode wanted to be a four-sport athlete at North Putnam, with aspirations of competing in soccer and football in the fall season, basketball in the winter and baseball during the spring," begins an article in the Banner-Graphic of Greencastle. "Unfortunately, a concussion suffered early in his freshman soccer season led to lingering medical problems that prevented Goode from fulfilling his athletic goals on the various sports venues. His love for sports and competition did not wane, however, and Goode has become a fixture in the sporting arenas of both Putnam County high schools and DePauw University. Now, as he gets ready to graduate from DePauw this weekend with an economics degree, Goode is preparing for the next stage of his career that will hopefully lead him to a career as a college basketball coach."
"I started working with the basketball team at DePauw my freshman year," Goode tells the newspaper. "I coached a local AAU basketball team for a couple of years, and now I'm coaching a big-time eighth-grade team through Grand Park Premier north of Indianapolis."
Joey Bennett writes, "Along the way, Goode also became connected with DePauw director of athletic communications Bill Wagner and worked in his office performing a wide variety of duties. Goode has also simultaneously served as a Banner-Graphic correspondent, sometimes broadcasting a game on the radio and then writing a story about the same event afterwards."
Wagner tells the newspaper, "I met Johnathon at a DePauw basketball game when he was still in high school, and he was interested in interning during his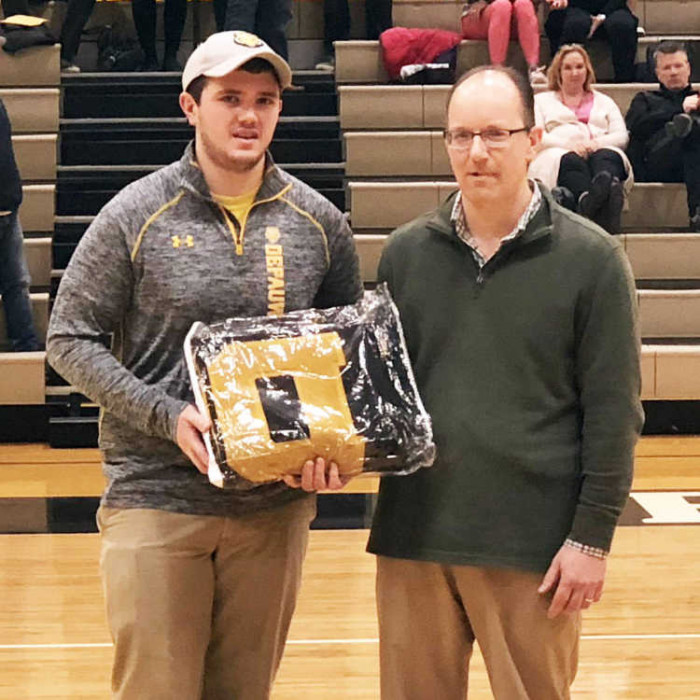 senior year. I was fortunate to have had great success with the North Putnam interns. He was no exception. What I didn't realize at the time was that we'd be working together for an additional four years as he was accepted to and enrolled at DePauw. Johnathon has been a huge help and, in particular, this year he had to take on more responsibility as we were without an assistant for most of the year. I'm not sure what we would have done without his assistance this year, but I'll be forever grateful to the support he provided."
He added, "I think his future has no limits as he has a great ability to establish his goal and then come up with a strategy to achieve it. He'll definitely be missed."
DePauw head men's basketball coach Bill Fenlon says, "Johnathon Goode has been the Swiss Army Knife as a student assistant in our athletics program. What a kid. He's a great student, tireless worker and a curious person who will take the time to learn about things he's curious about. He worked specifically with men's basketball and was invaluable, but he also became a person around our department who could and would plug in to many different roles -- especially in sports information and game management. John has been an important part of our team and we are going to miss him greatly."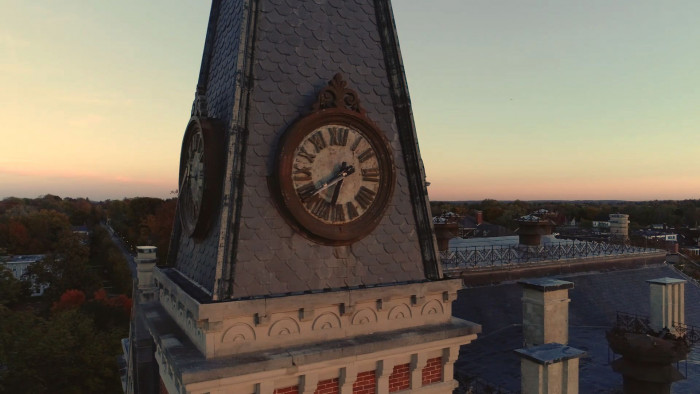 The article adds, "Goode is headed to Indiana University this fall to work on his master's degree in accounting, and has already had discussions with the men's basketball sports information department about helping out through that area to get his foot into the door of college athletics. Ideally, he would land a graduate coaching assistantship the following year."
Access the complete article here.
Back