Threatening Weather Moves Today's Commencement Indoors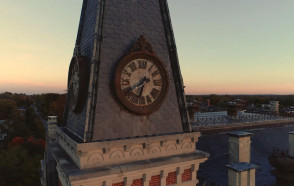 May 19, 2019
Due to the threat of thunderstorms, DePauw University's 180th Commencement will take place indoors in Neal Fieldhouse, located within the Lilly Recreational and Physical Education Center. The program will begin at 10 a.m.
The forecast now calls for a 100 percent chance of thunderstorms and some may be severe.
Learn more about the program here.
Links: Commencement Info; Weather; Webcast; Pre-Order Your DVD
Back