Prof. Nikki Scherrer '07 Wins Teaching Award
May 20, 2019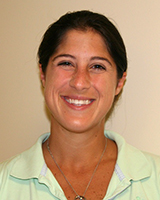 Nikki Dalesandro Scherrer, clinical assistant professor of ophthalmology and resident at the University of Pennsylvania School of Veterinary Medicine's New Bolton Center, is the recipient of the Class of 2019 New Bolton Center Teaching Award.
A biochemistry major, Dr. Scherrer graduated summa cum laude from DePauw University in 2007. She went on to earn her veterinary degree from the Purdue University College of Veterinary Medicine and interned at Rood and Riddle Equine Hospital. Following this, she started a second rotating internship at New Bolton Center and a subsequent ophthalmology residency.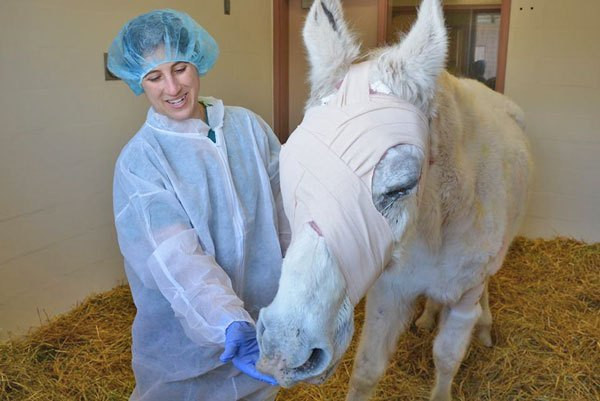 A testimonial submitted as part of the award's nomination process noted, "As a student, it is impossible to work on a case with Dr. Scherrer and not be blown away by her incredible knowledge. But with this knowledge comes a great talent for translating the information to her students. I had the opportunity to work with Dr. Scherrer on multiple cases while out on rotation at New Bolton Center and they were some of the most rewarding cases I have been involved with at New Bolton. Not only did I learn a great deal about ophthalmology, but her mastery of client communication and the way she advocates for her patients was a joy to behold."
Learn more here.
Back