1,200 Alumni Return to Celebrate the DePauw Experience
June 8, 2019
"Our country, society and world need more leaders with the DePauw experience," Doug McAlister told fellow members of the University's Class of 1969 this morning. "DePauw needs our support to help keep developing leaders, innovators, thinkers and solid citizens for the future."
McAlister was the golden anniversary class speaker at today's annual convocation held as part of DePauw's Alumni Reunion Weekend. Approximately 1,200 people are on campus for the 2019 celebration.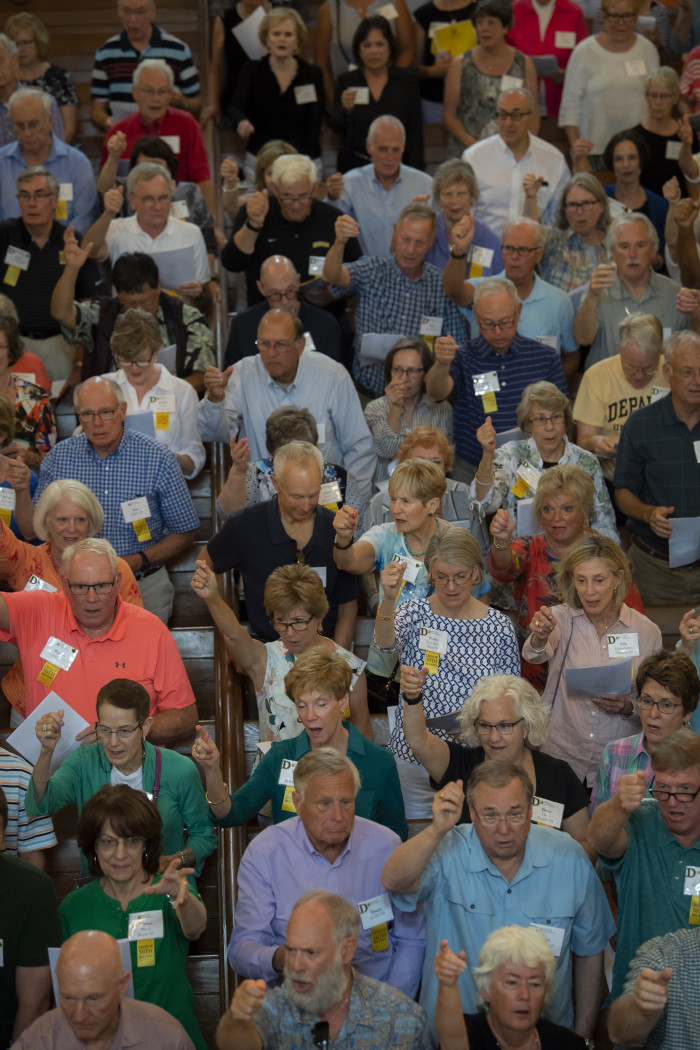 Today's program included the presentation of the 50th anniversary class gift. The Class of 1969 proudly announced it had raised more than $14.3 million ($14,333,713) for their alma mater.
Speaking on behalf of the Class of 1994, back for their 25th reunion, Sarah Gormley urged the alumni in Meharry Hall, "If there's a voice in you urging you to make a change, listen to it. Make room for the good stuff. Make room for gratitude."
Video of the convocation is embedded below.
Back