When it Comes to "Cleaning Up" Social Media, Prof. Jeff McCall '76 Writes, "Good Luck With That"
June 17, 2019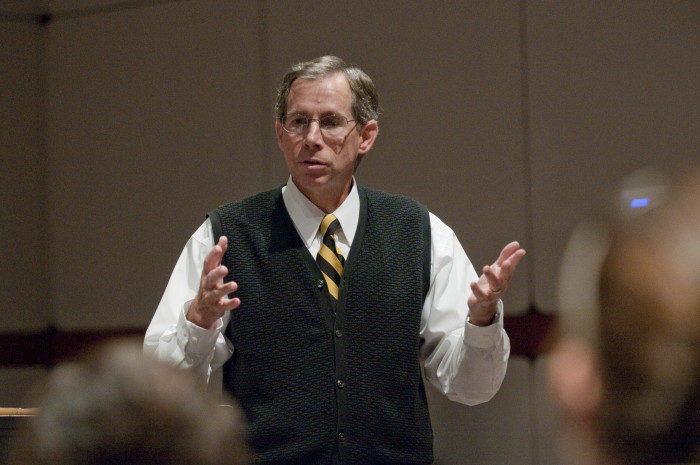 "Social media giants have responded to mounting pressure from politicians and activist groups," writes Jeffrey M. McCall, professor of communication at DePauw University, in a column for The Hill. "These social media firms are now refereeing content of the angry, polarizing and downright crazy public space those giants themselves created. These platforms are private entities, so they can officiate pretty much as they please. The trick now is for Facebook, YouTube, Twitter and the others to conduct their cleansing operations in ways that are transparent and sensible. Good luck with that."
McCall observes that "social media firmly implanted itself into the culture," but that now "the social media leaders feel compelled to convince the nation they can responsibly manage the unmanageable. Their actions are not so much philanthropic as they are self-preservative. If they were such nice guys, they would have paid more attention to the toxicity as it grew over the years. Now, in response to Congressional anger and pressure for community censorship from cyber mobs, the executives at Facebook, YouTube and Twitter want to act all righteous by deplatforming provocateurs."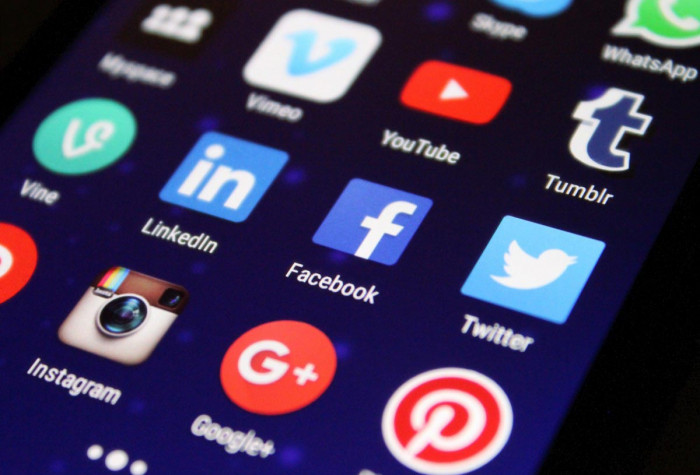 The media studies professor, who authored Viewer Discretion Advised: Taking Control of Mass Media Influences, adds, "The nation's founders created a First Amendment to keep the government from shutting people up. Having self-serving tech giants shutting people up is hardly the alternative envisioned by the constitutional framers.
"A key consideration is whether big tech's efforts to silence radical voices can work. The leaders of uncivil movements will hardly be deterred because they get tossed from a social media platform. If anything, their radical causes have been boosted because of the attention brought by the social media purges. The magnitude of trying to scrub social media of all hostile rhetoric is also worth considering. Taking down some high profile extremists looks good for public relations purposes, but countless other shrill voices surely remain in the social media sphere. The social media world, even with all of its technical wizardry, can hardly sanitize all of the crazy material out there. This might well be an unwinnable game of whack-a-mole."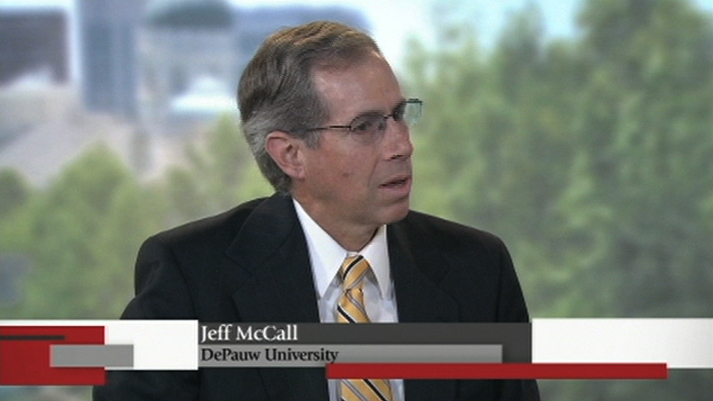 Access the op-ed at the newspaper's website.
Jeff McCall is a 1976 graduate of DePauw, where he was a Rector Scholar and speech (communication) major. He went on to earn a master's degree from the University of Illinois and a Ph.D. from the University of Missouri. He joined the DePauw faculty in 1985.
A former journalist himself, McCall is regularly quoted in stories on media matters. Another recent column for The Hill is accessible here.
Source: The Hill
Back