Martha S. Robes '66 Gift to Support Mental Health and Wellness of DePauw Students
June 20, 2019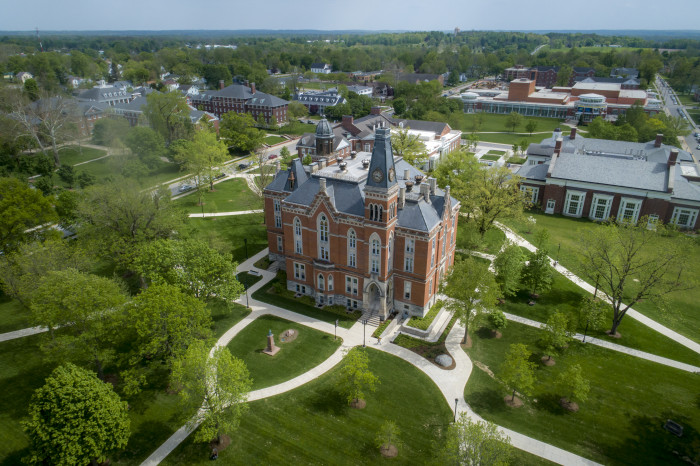 A DePauw University alumna and her husband have made a gift to meet the mental health and wellness needs of today's students.
The gift from Martha S. Robes '66 and Dana Robes will enhance mental health services and educational programming that promote wellness and coping, address issues of stigma, remove barriers to service and improve access to care.
"We are deeply grateful to Martha and Dana Robes for this meaningful gift to ensure the wellness and success of each of our students," said president D. Mark McCoy. "DePauw has always been a caring community. With this gift, we will build on that tradition in meeting the mental health needs of this generation of college students."
The Robeses' support will specifically fund the hiring of a professional health educator and enhance psychiatric services for students. The gift also will make mental health assessments, self-help and counseling support available online, an approach that has been identified as especially effective with Generation Z students, individuals born between 1995 and 2009, including today's college students. In addition, the contribution will support peer-to-peer health education and yearly professional development training for professional counselors and student peer counselors.
"DePauw is a challenging liberal arts institution," said Martha Robes, "and Dana and I believe it's important and necessary to support students in coping with the demands and stressors of academics, cocurricular activities and social life. The coping skills and health habits they develop in college will be useful to them throughout their lives."
DePauw's comprehensive campus wellness model incorporates cross-promotion of mental health resources; physical health services; movement, exercise and fitness programs; and opportunities to engage in spiritual life. Trevor Yuhas, director of DePauw Counseling Services, says the Robeses' gift will support outreach programming tailored to the needs of student organizations, residence halls, athletics teams and other campus groups.
"In addition to collaboration and cross-promotion of services, counseling staff are in a unique position on campus to teach and train faculty and staff to support students in multiple ways," Yuhas said. "This might take the form of trainings focused on suicide prevention, how to effectively respond to students in distress, how to make referrals and connect students to appropriate resources and how to incorporate mental health into curricula. DePauw is extremely grateful for this important gift that will benefit our students and our entire campus community to improve mental health and alleviate the stigmas around mental illness."
Back