Record-Setting Tiger & DIII Golfer of the Year Larisa Luloff Featured in Newspaper
June 23, 2019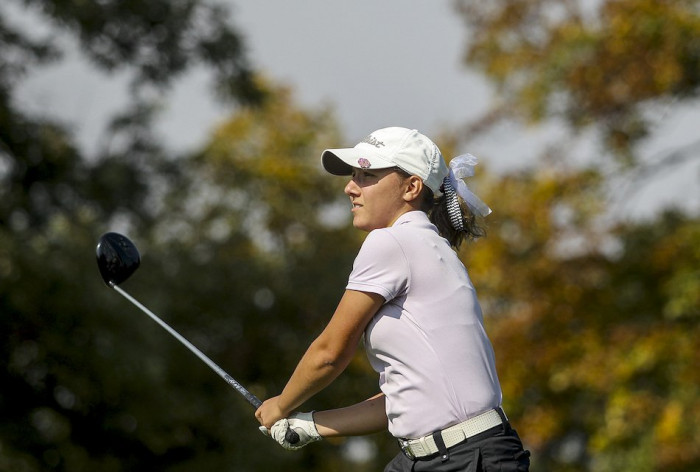 "The end of Larisa Luloff's college golf career came with plenty of fanfare," begins an article on the May 2019 DePauw University graduate published in the Northwest Herald of Crystal Grove, Illinois. "There was the Women's Golf Coaches Association NCAA Division III Golfer of the Year Award, an All-America fourth-place finish at nationals and a record-setting spring with her DePauw University team." Barry Bottino reports that Luloff "posted the lowest scoring average (74.23) for any golfer, female or male, in DePauw history."
"It was the best season I could've asked for," Luloff tells the newspaper. "I can't even say how much I've improved. I've always said I had a good mental game, but I don't think I fully understood it or fully accessed it until this year. And suddenly, I can putt. This year, I could drain almost anything."
The text notes, "For her career, Luloff's 77.35 scoring average is tops in school history. In 45 career tournaments, she won eight times, placed in the top five on 30 occasions and made the top 10 a total of 37 times."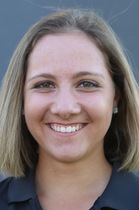 "I've thought about my legacy, but I don't know if I really realize how much of an impact that might be," the recent graduate says. "I want to keep the team growing. Anything I can do to bring attention to the program and bring people in, that's what I want."
Luloff has an eye on law school as she works this summer at Tiger Pointe Country Club in Greencastle, where her DePauw coach, Vince Lazar, is general manager. She also has an interest in golf course management. A history major, she was co-recipient of the Amy Hasbrook Award, awarded to DePauw's top senior female student-athletes for 2018-19.
"I'm trying to do two things at once to see what I want to do. I'm still preparing to go to law school. That was always my original intent."
Access the complete feature at the newspaper's website.
Back