Drew Powell '98 Among Celebrities to Appear at Wizard World Chicago
July 3, 2019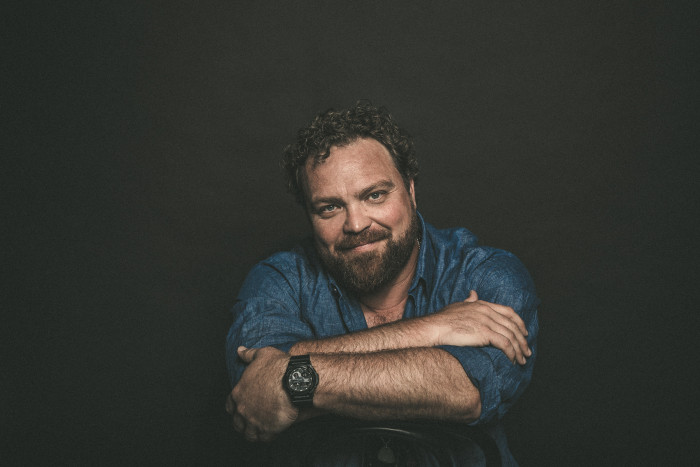 Actor Drew Powell, the 1998 DePauw University graduate best known for his role on television's Gotham, is "among the early wave of celebrities scheduled to attend the 22nd annual Wizard World Chicago, August 22-25 at the Donald E. Stephens Convention Center." Other stars slated to appear include Dean Cain (Lois & Clark: The New Adventures of Superman), Melissa Joan Hart (Sabrina, the Teenage Witch), and Jason Momoa (Aquaman).
According to an announcement, "Wizard World events bring together thousands of fans of all ages to celebrate the best in pop culture: movies, television, gaming, live entertainment, comics, Sci-Fi, graphic novels, toys, original art, collectibles, contests and more ... Wizard World Chicago is also the place for cosplay, with fans young and old showing off their best costumes throughout the event. Fans dressed as every imaginable character -- and some never before dreamed -- will roam the convention floor and participate in the famed Wizard World Costume Contest on Saturday evening.
Read more here.
An English (literature) major and Media Fellow at DePauw, Powell
portrayed antagonist Cyrus "Butch Gilzean" Gold, a character who transformed into Solomon Grundy during Gotham's first four seasons. Powell also played Reede Smith, one of the final suspects for the serial killer Red John on The Mentalist, and has appeared in numerous other television shows and movies. (at left: Powell reporting from the sidelines as a DePauw senior on the 1997 Monon Bell telecast)
"We need you, the Class of 2019, to go into the world and say 'We will be the change, we will lead the way back to civility, we will be resilient," Powell told graduates at DePauw's 180th Commencement in May. "You can and you will. How do I know? Trust me -- I played a nearly naked zombie monster on a Batman TV show. I know stuff."
Access a summary of his address here; video of the commecement speech is embedded below.
Back