Purdue Assistant Coach JaMarcus Shephard '05 Recalls His DePauw Decision Day
July 9, 2019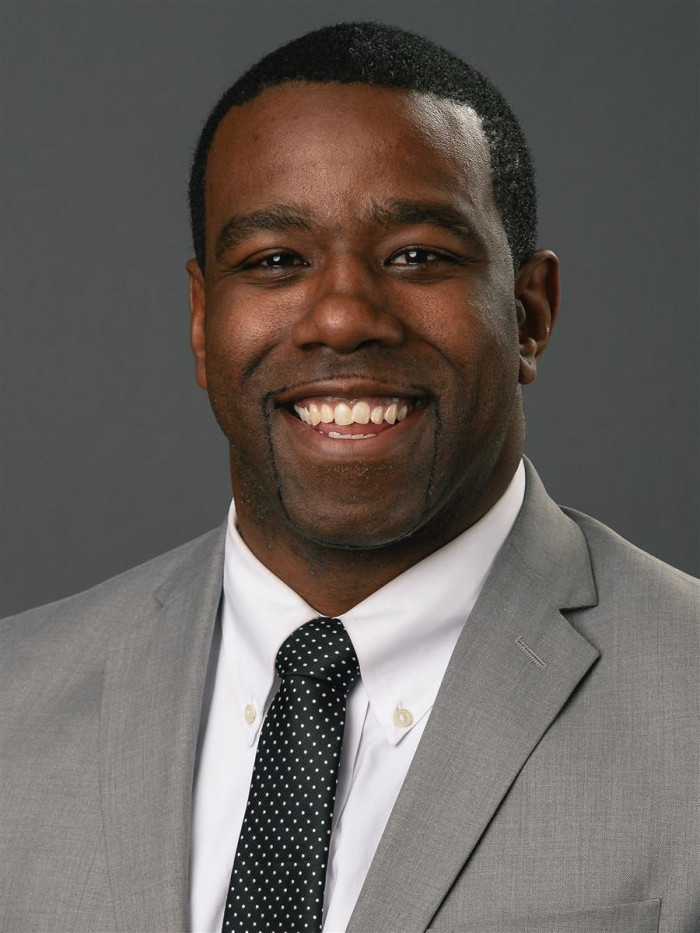 "Receivers coach JaMarcus Shephard decided to attend DePauw but had to call then-Wabash coach Chris Creighton to say he was going to the rival school in Greencastle," notes Indiana's Lafayette Courier & Journal. "Making the decision was the most important element but also informing the coaches who recruited you was another part of the process," writes Mike Carmin in a story examining how social media have changed the way recruits announce their college choices.
Shephard, a 2005 graduate of DePauw University, recalls, "After I told [Creighton], I went and got a sandwich out of the refrigerator and laid down. I didn't put it out at all. I got to school the next day and I told my buddies, 'I'm going to go to De-Pauw.' That's all I did.'"
Access the article -- headlined "Social media era has really changed recruiting world" -- at the newspaper's website.
JaMarcus Shephard is co-offensive coordinator and receivers coach for the Purdue University Boilermakers. A standout wide receiver on the DePauw football team and a physical performance (sports medicine) major, Shephard graduated #3 all-time in school history with 3,997 all-purpose yards and remains first in career kickoff yardage. As a student he spent a semester interning with the NFL's Philadelphia Eagles. His coaching career began at Northrop High in Fort Wayne, his alma mater.
He then went to Broad Ripple High School in Indianapolis and became an assistant track coach at DePauw.
From 2005 to 2007, Shephard worked for the NCAA, then spent four years working at the National Center from Drug Free Sport. He joined Western Kentucky's football staff in 2011 as a volunteer assistant, then was defensive quality control coach for two seasons before becoming wide receivers and special teams coach.
Shephard was inducted into the DePauw Athletic Hall of Fame last year.
The captain of both the Tiger football and track and field teams, JaMarcus Shephard earned his master's degree in recreation and sport administration from Western Kentucky.
Back