Louie Souza '14 Preps for Inaugural Tough Mudder Indiana Classic
July 16, 2019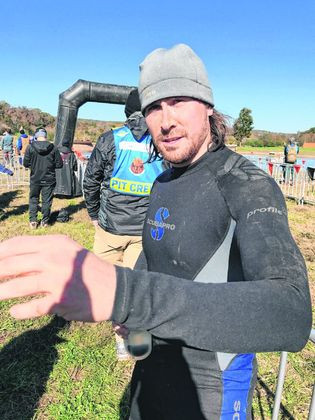 "The past two Novembers, Louie Souza has completed 25 and 35 miles in the World's Toughest Mudder, a 24-hour obstacle course event to see who can cover the greatest distance," begins an article in Indiana's Columbus Republic. "So by comparison, next month's inaugural Tough Mudder Indiana Classic -- an 8-to-10-mile race at Ceraland -- could be a walk in the park for the Columbus native."
Ted Schultz writes, "The 27-year-old Souza, a former soccer and basketball player at Columbus North and soccer player at DePauw University, might be the most experienced local Tough Mudder athlete."
"In college my senior year when I was done with soccer, it's one of those things where you just,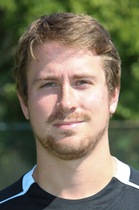 'Now what?'" Souza. a 2014 graduate of DePauw, tells the newspaper. "I got started in swimming as an exercise and enjoyed it a lot and did a couple triathlons, did a half-Ironman and then was just looking for the next thing I kind of wanted to set as a challenge for myself, and that was the World's Toughest Mudder. It kind of piqued my interest at some point in college. I was like, 'That's something I want to do one day,' and I just started doing it."
He adds, "It's a challenge, and setting goals and things that are an important part of my life professionally and athletically. If I don't really push the next level, then I'm not going to be able to do the same in other aspects of my life. So I really equate what I'm doing athletically to what I'm doing professionally."
You'll find the complete story at the newspaper's website.
Back