Prof. Greg Schwipps '95 to Present at September's Kent Haruf Literary Celebration in Colorado
July 17, 2019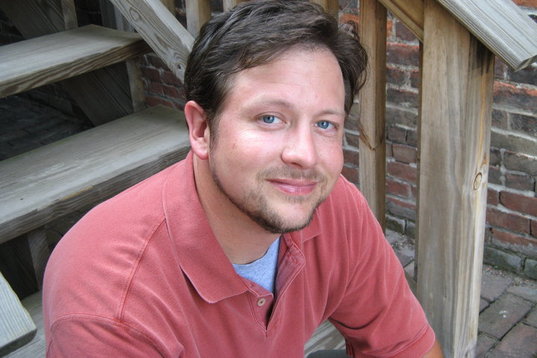 "Literary fiction lovers from across the states will converge on Salida Sept. 27-29 to honor one of the country's most celebrated hometown writers, Kent Haruf," reports the Chafee County Times of Buena Vista, Colorado. Among the presenters will be professor of English at DePauw and 1995 graduate of the University, a former student of Haruf.
The article notes, "The event, hosted at the Salida SteamPlant Event Center, was established by Cathy Haruf, the late author's wife, who wishes to honor Haruf's enduring legacy in literature and the man himself. The Kent Haruf Literary Celebration is limited to 200 attendees, and the cost is $150 per person. All proceeds go to the Kent Haruf Memorial Writing Scholarship."
Read more here.

Haruf (pictured at left) visited DePauw in 2007.
Greg Schwipps was awarded the 2010 Eugene and Marilyn Glick Indiana Authors Award for "Emerging Author" for What This River Keeps. He also co-authored an edition of Fishing for Dummies. The professor addressed DePauw's Class of 2015 at the University's opening convocation in August 2011, summarized in this article. Video of the address is also embedded below.
Back