New Composition by Prof. James Beckel, From the Earth to the Moon and Beyond, Marks 50th Anniversary of Moon Landing
July 18, 2019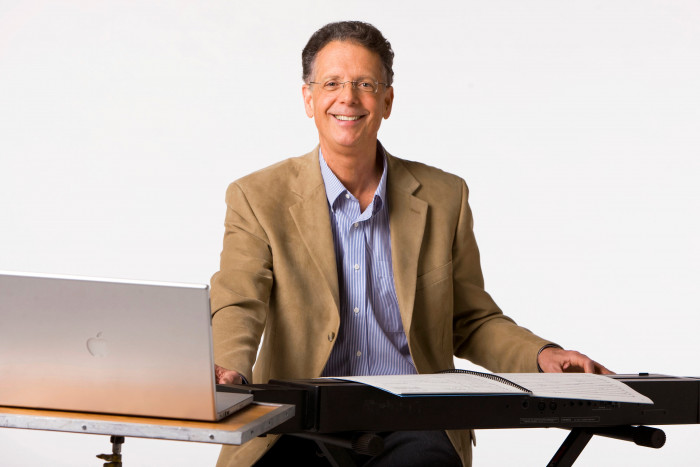 As America celebrates the 50th anniversary of the first moon landing, a new work by composer and DePauw University School of Music faculty member James Beckel is in the spotlight.
Beckel was asked by the Boston Symphony's music librarian, Wilson Ochoa, to write a new narrated work for orchestra. Nine musical organizations, including the United States Air Force Band of Mid-America, joined together to commission the work, From the Earth to the Moon and Beyond. The piece, which includes narration, can be performed with an accompanying video with pictures of the original moon landing, deep space shots from the Hubble telescope, and images of Earth taken from the space station.
The Indianapolis Symphony Orchestra performed Beckel's latest work for its Discovery Concert series at the Hilbert Circle Theatre in downtown Indianapolis and featured it on its Symphony on the Prairie concerts, July 3–5, with new outdoor LED monitors to display the video. Evansville played the work five times in March, and the United States Air Force Band of Mid-America toured with it through the Midwest this spring. The Brevard Symphony in Melbourne, Fl., played it in April, and the Kansas City Symphony performed it on its Memorial Day concert.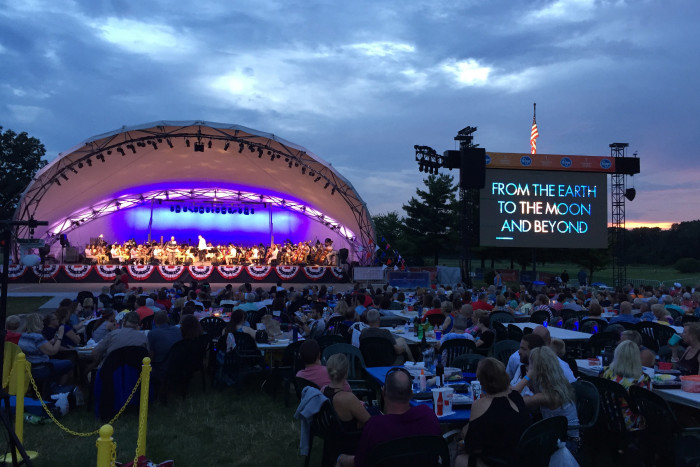 The Boston Symphony used the piece on its Pops series this spring and played it nine times in May and June with Keith Lockhart conducting. The BSO also will play it at Tanglewood this summer. For the Boston performances, the Pops were honored to have special guest NASA astronaut Sunita Williams (Captain, U.S. Navy, Ret.) as the narrator. Also included, in the co-commission and in performances this summer and fall, are the Colorado Symphony, Orchestra Iowa, and the Bozeman Symphony.
A recipient of numerous composition grants, including individual artist fellowships from the National Endowment for the Arts and the Indiana Arts Commission, Beckel has been a member of the music faculty at DePauw University since 1971. While principal trombonist with the Indianapolis Symphony Orchestra, from 1969 to 2018, he appeared as a soloist on many occasions. His three-movement concerto for horn and orchestra, The Glass Bead Game, was nominated for a Pulitzer Prize in 1997.
Back