Hunter Sego '19 & Sen. Bernie Sanders Make Headlines in Canada
July 29, 2019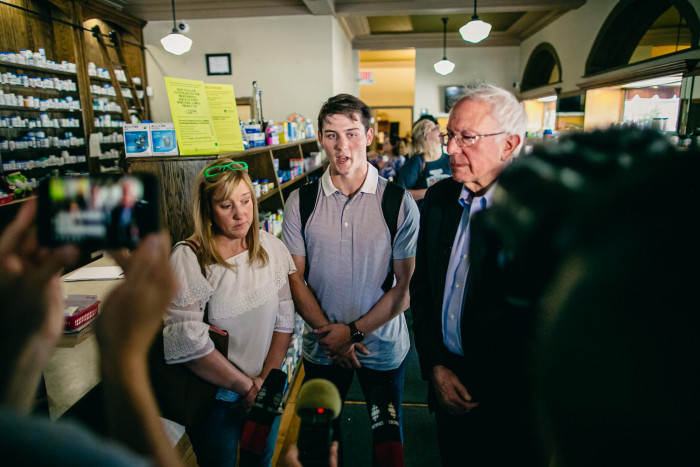 Hunter Sego, a 2019 graduate of DePauw University, is in the national spotlight after he and his mother, Kathy, joined Democrat presidential hopeful Bernie Sanders yesterday on a bus trip to Canada. Sego, who has Type 1 diabetes, and other American patients "set out to buy insulin for a fraction of its cost at home, and to highlight what the senator called 'the incredible corruption and greed' of the U.S. pharmaceutical industry," reports the U.K.'s Guardian.
The story notes, "When Hunter Sego realized the insulin he needed to manage his Type 1 diabetes cost $1,700, he called his mother in a panic," reports the U.K.'s Guardian. "His family had insurance. He did not believe it was possible a one-month supply of 'life saving' medication could cost so much. The price tag was correct. Then a student and football player at DePauw University, he began to ration his insulin, using a quarter of what had been prescribed. He lost weight. His grades dropped. He struggled on the field. Fortunately, his mother found out and put a stop to the practice, which can have severe consequences."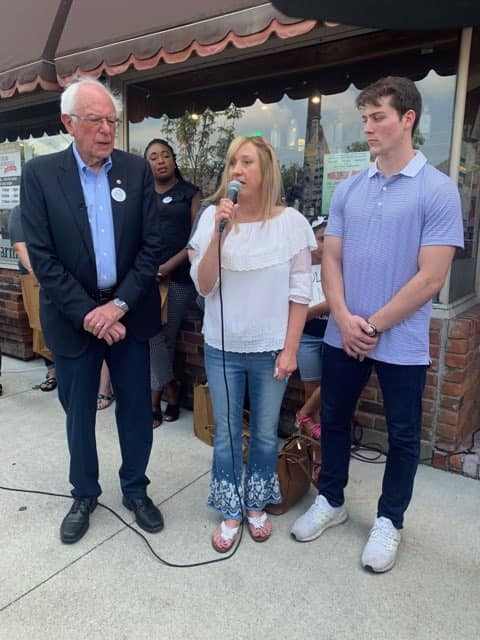 In Canada Sunday, "Kathy and Hunter Sego paid $1,000 for 25 vials of insulin, enough for about six months. They estimated it would have cost $10,000 for the same haul back home," the newspaper reports.
Sanders asked, "How does it happen 10 minutes away from the American border in Michigan, people here are paying one-10th of the price for the vitally important drug they need to stay alive?"
Access the story here. Another summary is available via the CBC.
Sego, a biochemistry major and defensive back and punter at DePauw University, was among 22 student athletes to be selected for the 2018 Allstate AFCA Good Works Team®, presented by Allstate Insurance Company and the American Football Coaches Association (AFCA)
Sego has long been an activist on behalf of diabetes patients. He has been to Congress multiple times to speak to U.S. representatives and senators. The Indiana Safe at School Act, also known as Hunter's Law, provides protection to students living with diabetes to allow them to carry and administer life-sustaining supplies to help throughout the day (read more here).
Back