Boston Celtics Head Coach Brad Stevens '99 Will Return to DePauw March 9 for Ubben Lecture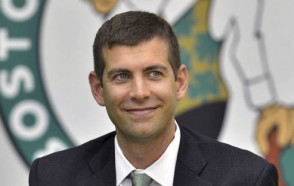 October 28, 2019
Brad Stevens, head coach of the NBA's Boston Celtics and 1999 graduate of DePauw University, has guided teams that have "overachieved at overachieving," according to the Wall Street Journal. On Monday, March 9, 2020, Stevens will return to DePauw to present a Timothy and Sharon Ubben Lecture. The program will begin at 7 p.m. in Kresge Auditorium, located in the Green Center for the Performing Arts.
As with all Ubben Lectures, the event will be presented free of admission charge and is open to all. Seating will be on a first-come, first-served basis, and no tickets will be distributed. Doors open at 6:30 p.m.
The visit by Stevens is the second Ubben Lecture to be announced for the coming academic year. Condoleezza Rice, who the New York Times called "one of the country's most distinguished and widely respected diplomats," came to DePauw University on Tuesday, October 8.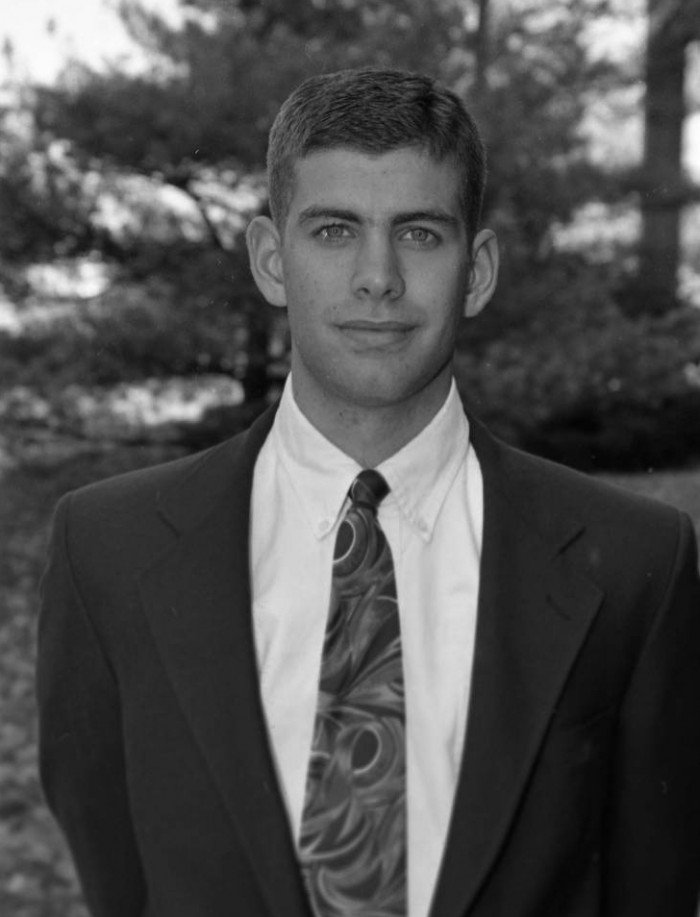 Stevens was inducted into the DePauw Athletic Hall of Fame last month.
Born and raised in Zionsville, Indiana, Stevens was a basketball standout at Zionsville High School, setting five team records. (at left: Stevens as a DePauw sophomore)
At DePauw, where he was an economics major and Management Fellow, Stevens earned all-conference and academic all-conference honors. After graduation, he took a job as a marketing associate at Eli Lilly and Company and, in his spare time, served as a volunteer basketball coach at Carmel High School. In 2000, Stevens realized his real love was the hardwoods and not the office tower, and left his job for a volunteer position at Butler. Soon after, he was named the Bulldogs' coordinator of basketball operations, and a year later was tapped as an assistant basketball coach. In April 2007, he was named -- at age 30 -- to lead the Division I men's basketball program.
In his first year, Stevens led Butler to 30 wins, becoming the third-youngest head coach in NCAA Division I history to have a 30-win season. In 2010, his third year as head coach, Stevens broke the NCAA record for most wins in a coach's first three years, exceeding the previous record by eight wins. In the NCAA Tournament, Stevens coached Butler to its first Final Four in school history, while also becoming the second-youngest head coach to make a NCAA National Championship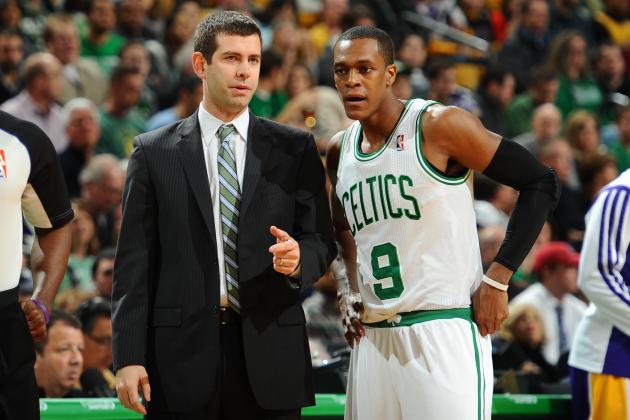 game. With the following season's team also making the Final Four, Stevens became the youngest coach to go to two Final Fours. Twice named the Horizon League Coach of the Year, Stevens compiled a 166-49 record with the Bulldogs.
In July 2013, Stevens was named the head coach of the Boston Celtics in July 2013, becoming the youngest head coach in the NBA. Entering the 2019-20 campaign he has led the storied franchise to a 270-222 record and playoff appearances in each of the past five seasons, including two appearances in the conference finals.
"Before he was maybe the best coach in the NBA, Stevens was maybe the best coach in college basketball," wrote the Journal's Ben Cohen last year.
As David Woods wrote in 2015 for the Indianapolis Star, "[Stevens] was a star in high school but not at DePauw University, where the coach was (and still is) Bill Fenlon. Stevens said Fenlon taught him how to be a teammate, calling it the greatest lesson he learned as he went into coaching."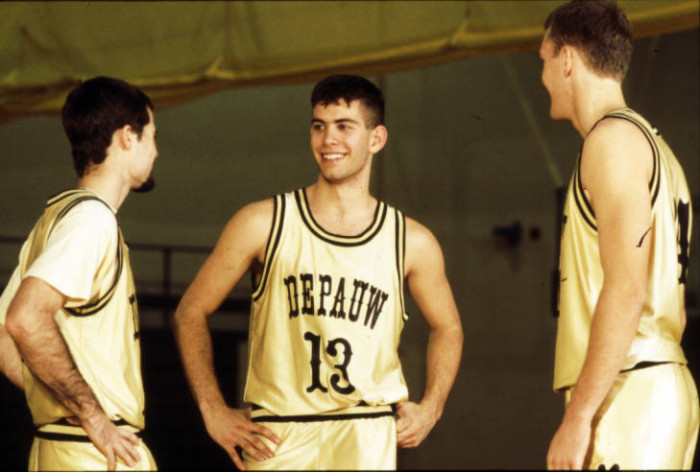 "My experience at DePauw was about as beneficial as any experience I've had," Stevens told ESPN.com in November 2013. The coach told the Indianapolis Star that a DePauw course he took as a sophomore instilled the notion of servant leadership in him. "It's not for everybody," he said. "I'm sure there are plenty of people who have led without that. But it's a great way to lead. It keeps you grounded in what's important."
On April 13, 2010, Stevens returned to his alma mater to deliver the Robert C. McDermond Lecture. He recounted some things he learned from DePauw people, calling it "among the best advice I've ever received." His grandfather, a graduate of the University, offered, "Never marry for money. You can borrow it cheaper." Mary Dixon, one of Stevens' economics professors, advised, "If you want to be any good at anything, you'd better start to do the things that you don't like to do."
Stevens added, "There's always something that you need to do because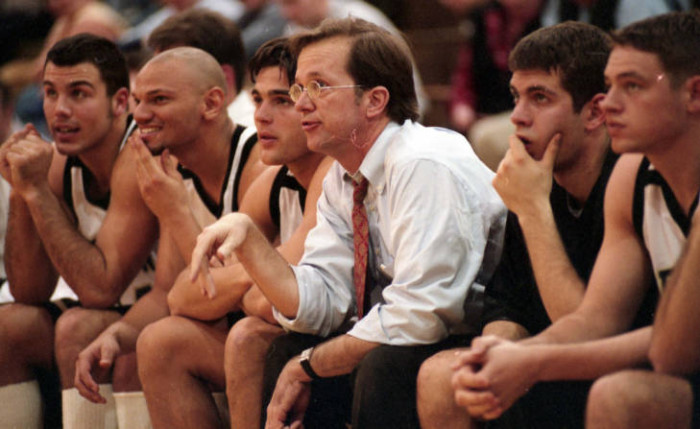 it's the right thing to do and a difficult thing to do and you may not enjoy it as much. I appreciate her standing up and saying that, because sometimes we need to hear what we don't want to hear."
In 2015 Brad Stevens received the University's Young Alumni Award at a luncheon in downtown Indianapolis.
The coach and his wife and DePauw classmate, Tracy (Wilhelmy) Stevens '99, are the parents of two children, daughter Kinsley and son Brady.
Established in 1986 through the generous support of 1958 DePauw graduates Timothy H. and Sharon Williams Ubben, the Ubben Lecture Series was designed to "bring the world to Greencastle." The series has presented 114 events over the past 33 years.
Other previous Ubben Lecturers have included Malala Yousafzai (seen below left), Margaret Thatcher, Bill Clinton, Spike Lee, Jimmy Kimmel, Vernon Jordan '57, Mikhail Gorbachev, David Cameron, Peyton Manning, Jane Goodall, Tony Blair, David Brooks, Leslie Odom Jr., Doris Kearns Goodwin, John Kasich, Mike Krzyzewski, Julian Bond, Jenna Fischer, General Colin Powell,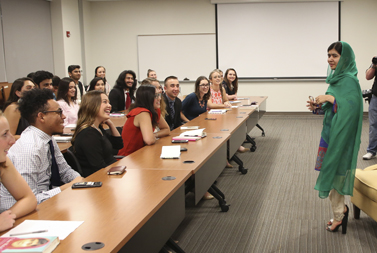 Bill Rasmussen '54, Michio Kaku, Piper Kerman, Barbara Bush, Jimmy Wales, Jesse Jackson, Todd Rundgren, Martin Luther King III, Willy Brandt, Bob Woodward, Carl Bernstein, Ambassador L. Paul Bremer, General Wesley Clark, Bret Baier '92, Greg Mortenson, Arne Duncan, Ken Burns, Ron Paul, Karl Rove, Howard Dean, Eric Schlosser, Dan Quayle '69, Jane Pauley, Harry Belafonte, Sam Donaldson, David McCullough, John Major, Lee Hamilton '52, Ralph Nader, Mitch Albom, Brian Mulroney, Yeonmi Park, Candy Crowley, Liz Murray, Jason Reitman, William J. Bennett, Richard Lamm, Andrew Luck, Mary Frances Berry, Jim Lovell, Gwen Ifill, ice cream entrepreneurs Ben Cohen & Jerry Greenfield, Douglas Hallward-Driemeier '89, Stephen Levitt, Allan Bloom, Andrew Young, Paul Volcker, David Hanson and his robot creation Sophia, Naomi Wolf, Ross Perot, Sister Helen Prejean, Bill Bradley, Ferid Murad '58, Paul Tsongas, Nicholas Carr, Rebecca Skloot, Seymour Hersh, Zbigniew Brzezinski, George Will, Carl Rowan, and many others.
To view a complete roster of Ubben Lecturers -- which includes links to video clips and news stories -- click here. Video montages of many events are available on YouTube.
Back