John Wittich '44, Former DePauw Dean of Admissions & College President, Dies at 97
August 16, 2019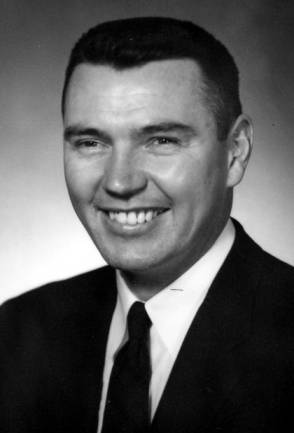 John J. Wittich, a 1944 graduate of DePauw University who worked at his alma mater from from 1952 to 1961 as dean of admissions and went on to serve as president of MacMurray College, died on August 2, 2019 in Champaign, Illinois. He was 97 years old. (at right: Wittich in 1962)
Born November 13, 1921 in Huntley, Illinois, John Jacob Wittich met his wife, Leah Glynn Elliott, at DePauw and they were married on April 2, 1944. John Wittich served in the U.S. Marine Corps, 4th Division, during World War II.
After earning his P.D. from Stanford University, Wittich served as an assistant professor of psychology at the University of the Pacific before returning to his alma mater. A beloved administrator, Wittich was honored in 2007 when, at their fiftieth reunion, the Class of 1957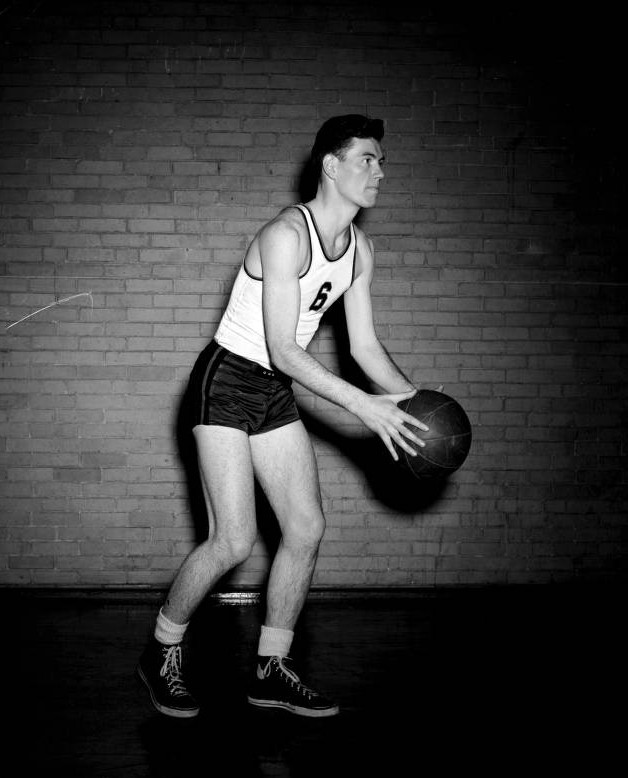 created the John Wittich Endowed Scholarship. The endowed fund continues to provide financial assistance for students who are academically worthy and financially needy.
Dr. Wittich later went to administrarive posts at the College Center of the Finger Lakes in New York and College of the Pacific in California before being named in 1968 as the 11th president of MacMurray College in Jacksonville, Illinois, a post held until 1980. (at left: Wittich as a DePauw undergraduate)
"During his time at MacMurray College, Wittich was instrumental in improving the college's finances and maintaining a peaceful atmosphere during several years of protesting by students," reported the Journal-Courier of Jacksonville, Illinois.
A Rector Scholar at DePauw, Wittich oversaw the Edward Rector Scholarship Foundation during his administrative tenure. He was awarded an honorary doctorate from his alma mater in 1971.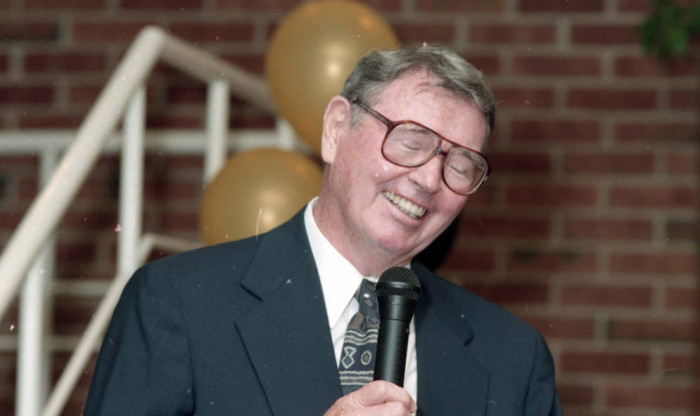 He was also director of the Higher Education Project at Stetson University in Florida. (at right: Wittich in 1998)
Dr. Wittich, known to his friends as "Doc," was preceded in death by his wife. Survivors include two daughters.
Plans for a "Celebration of Life" will be announced in the future. This article will be updated.
Back