Prof. Derek Ford Publishes Keywords in Radical Philosophy
August 5, 2019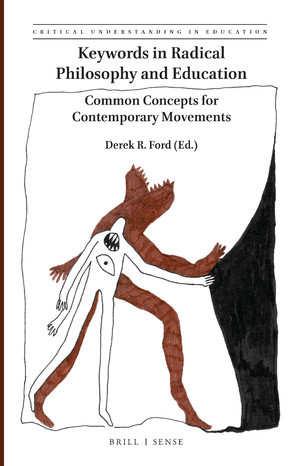 Derek R. Ford, assistant professor of education studies at DePauw University, is the editor of Keywords in Radical Philosophy: Education Common Concepts for Contemporary Movements. Published by Brill, the book is part of the Critical Understanding in Education series.
Three DePauw students -- Clayton Cooprider '19, Savannah Jo Wilcek '20, and Anneliese Waalkes '20 -- served as editorial assistants on the project (with a Student-Faculty Summer Research Grant last year) and co-authored the book's introduction with the professor.
DePauw's Rebecca Alexander, associate Professor of education studies, and Caitlin Howlett, visiting assistant professor in education studies, also contribute to the volumne.
"While education is an inherently political field and practice, and while the political struggles that radical philosophy takes up necessarily involve education, there remains much to be done at the intersection of education and radical philosophy," notes a synopsis of the book. "That so many intense political struggles today actually center educational processes and institutions makes this gap all the more pressing. Yet in order for this work to be done, we need to begin to establish common frameworks and languages in and with which to move. Keywords in Radical Philosophy and Education takes up this crucial and urgent task. Dozens of emerging and leading activists, organizers, and scholars assemble a collective body of concepts to interrogate, provoke, and mobilize contemporary political, economic, and social struggles. This wide-ranging edited collection covers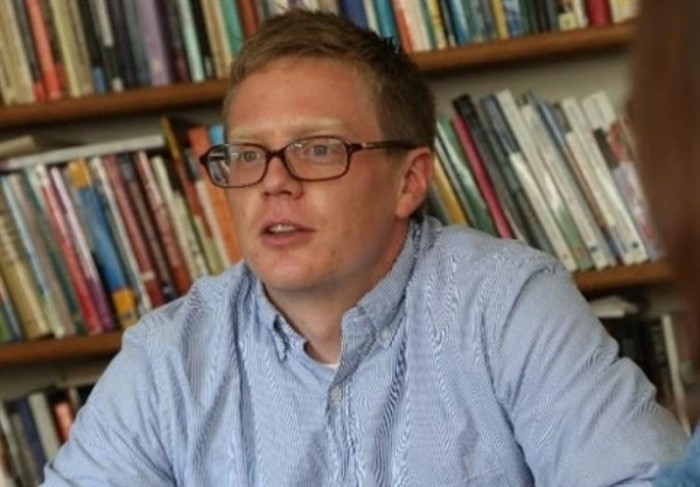 key and innovative philosophical and educational themes—from animals, sex, wind, and praxis, to studying, podcasting, debt, and students."
Order the book here.
Dr. Ford is assistant editor of the Journal for Critical Education Policy Studies (JCEPS) and previously served as associate editor of Issues in Teacher Education. His book Politics and Pedagogy in the "Post-Truth" Era was published by Bloomsbury. He previously authored Education and the Production of Space: Political Pedagogy, Geography, and Urban Revolution and Communist Study: Education for the Commons in Studies in Philosophy and Education. He is an educational theorist who teaches classes in philosophy and history of education.
Back