Hunter Sego '19 Writes of "A Matter of Life and Death"
August 7, 2019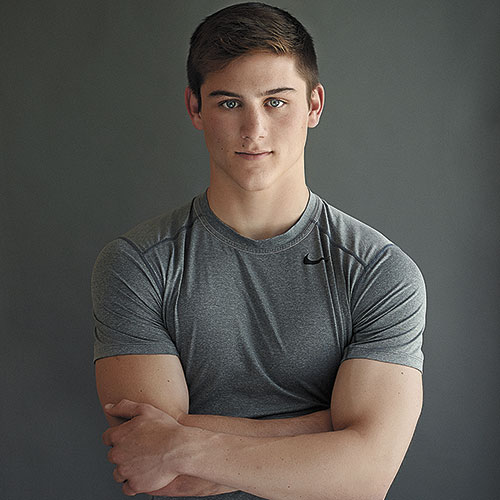 "For me and millions of other Americans, healthcare isn't a theoretical party line, or an ideological talking point about who loses what coverage if the government were to intervene," writes Hunter Sego in a commentary for MTV. "It is our reality, every day, when we eat, when we exercise, when we take our medication. It is what happens when drugstore pharmacists tell us we owe thousands of dollars. It is not your buzzword or debate topic. It is a matter of life or death."
Sego, a 2019 DePauw University graduate who has Type 1 diabetes, begins by recalling, "In March of 2016, I was approaching the end of my freshman year at DePauw University. Among many new experiences that year, this was the first time I had ever gone alone to pick up my diabetes medication at CVS. I needed to pick up a month's supply of insulin and test strips — three vials of the former, four bottles of the latter. I remember pulling up to the window and, after giving my name and date of birth, the tech asked me if I was aware how much my supplies cost. I said no, and asked her how much it was. What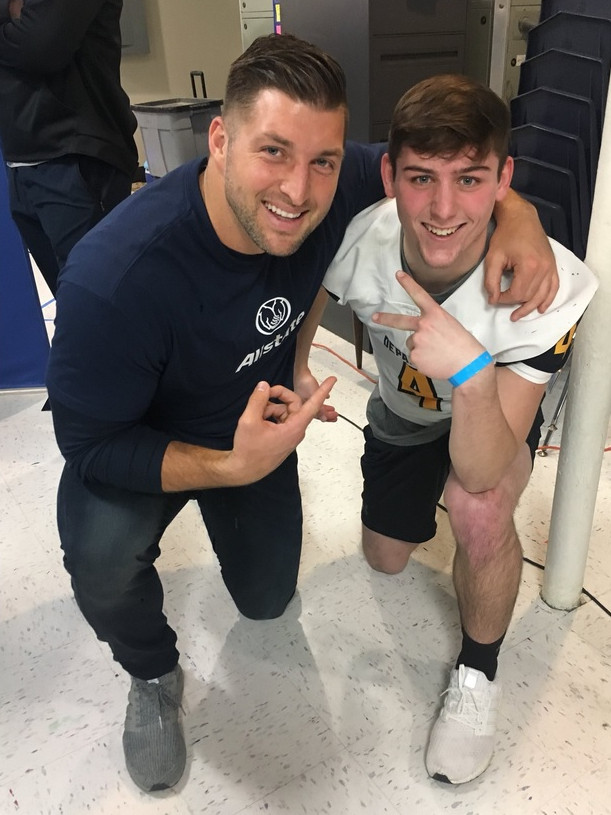 she told me next forever changed my perspective on life and what it means to live with Type 1 diabetes. The cost was over $1900." (at left: Sego with Tim Tebow)
He notes, "A few months before this, while I was home during break, my family's power had been shut off. My parents told us we were going to stay with my grandparents until the issue resolved. A week after that, our water shut off, too. At the time, my mom swore to me they were mistakes by both the electric and water companies, But it was at the CVS window, when I realized my insulin cost over $400 a vial, that I finally made the connection: My parents had prioritized paying for my insulin over our utilities. Though my parents have since told me the decision was easy, I felt incredibly guilty."
Sego states, "The drastic rise in the price of insulin has caused one in four Americans living with diabetes, including me, to ration their insulin. That is resulting in many complications and, in some severe cases, even death ... It could have been me. As I was leaving the pharmacy that past March, and armed with only one vial, I decided to ration my insulin. In my mind, it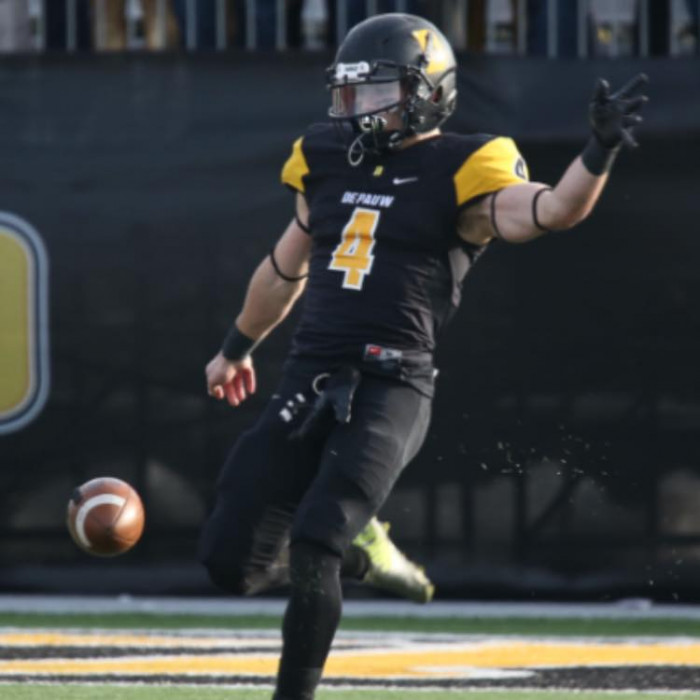 made sense. If I could reduce the cost of being alive, I thought, I could reduce their burden of keeping me alive."
The recent graduate asks, "how many other insulin-dependent Americans are still rationing, even though we know the risks?"
Read the complete commentary here.
Sego, a biochemistry major and defensive back and punter at DePauw University, has long been an activist on behalf of diabetes patients. He has been to Congress multiple times to speak to U.S. representatives and senators. The Indiana Safe at School Act, also known as Hunter's Law, provides protection to students living with diabetes to allow them to carry and administer life-sustaining supplies to help throughout the day (read more here).
In late July, Sego joined U.S. Senator and presidential candidate Bernie Sanders in a caravan to Canada to underscore the difference in prices for prescription medications.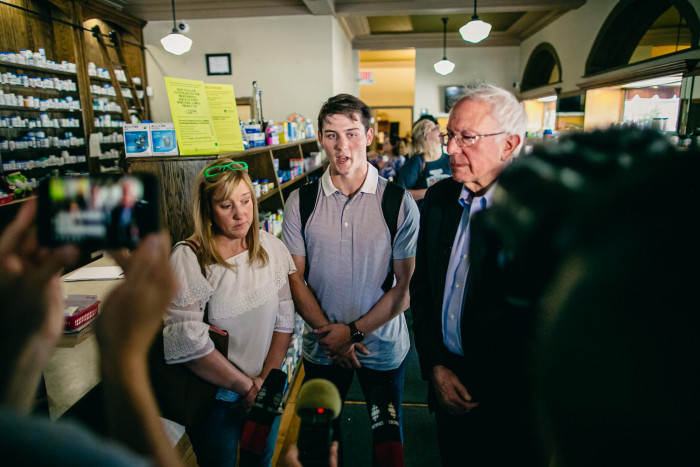 The trip received worldwide media attention.
Sego was among 22 student athletes to be selected for the 2018 Allstate AFCA Good Works Team®, presented by Allstate Insurance Company and the American Football Coaches Association (AFCA). He was also featured last November in a campaign supporting National Diabetes Awareness Month.
"Playing college football was an experience of a lifetime," he told the Madison Courier. "Not only did it teach me many life lessons and build character, but it also created memories which will last forever."
Source: MTV.com
Back