Award-Winning Journalist Ben Solomon '10 is Frontline's' First Abrams Filmmaker-in-Residence
August 12, 2019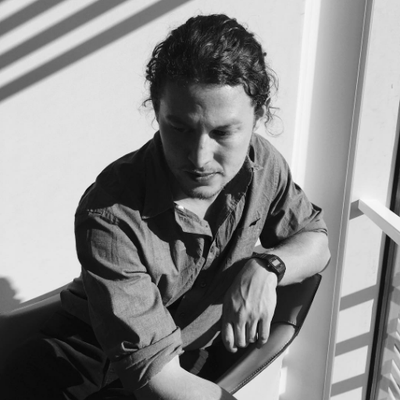 Pulitzer Prize-winning video journalist Ben C. Solomon, a 2010 graduate of DePauw University, has joined PBS's Frontline as the series' first Abrams Filmmaker-in-Residence. The investigative journalism series is produced by WGBH-TV in Boston.
Solomon previously worked at the New York Times as the newspaper's first visual-first correspondent. He was among a team of Times staffers to be honored with the Pulitzer Prize for international journalism for coverage of the 2014 Ebola outbreak in West Africa.
"Ben is an innovative and accomplished filmmaker and journalist, and we are thrilled to have him join us as our inaugural filmmaker-in-residence," says Raney Aronson-Rath, executive producer of Frontline. "With generous funding from the Abrams Foundation, this position will immerse filmmakers in all aspects of Frontline's production and journalism processes. We're excited for the rigorous and boundary-pushing documentary storytelling that will result."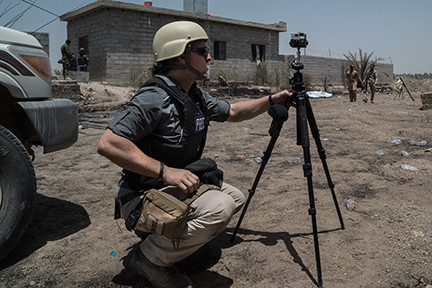 Solomon, who was a communication major and Media Fellow at DePauw, says, "Frontline is truly a powerhouse of television, investigative journalism and storytelling, and I'm honored to join as the first filmmaker-in-residence. I've grown up watching Frontline documentaries -- they've always been the pinnacle of what I think journalism and filmmaking can be. It's really exciting to be the inaugural filmmaker-in-residence amongst such an amazing roster of directors and filmmakers, and such a great history of storytelling and award-winning work."
Read more here.
In a 2011 feature, Ben Solomon stated, "My time at DePauw allowed me to do some really interesting things. It's been an easy transition for me. DePauw is an amazing place. If you're motivated to do things, the opportunities are limitless."
Back