Hunter Sego '19 "Is Trying to Solve a Big Problem," Reports TV Station
August 13, 2019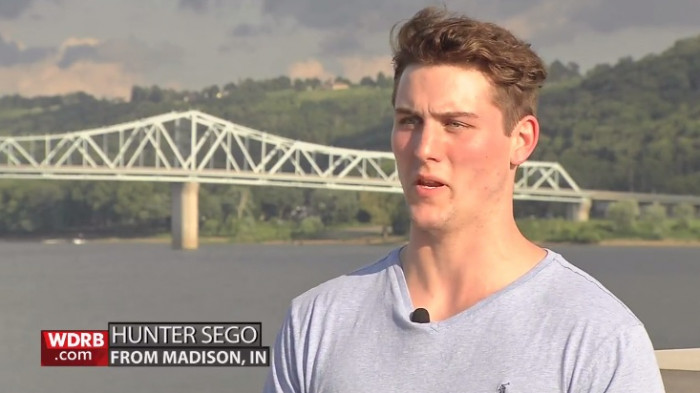 "Hunter Sego is from the small town of Madison, but the 22-year-old is trying to solve a big problem," reports Louisville Fox affiliate WDRB-TV tonight. "He wants the 30 million Americans with diabetes to have access to affordable insulin."
The story by Chad Mills notes, "His Type 1 diabetes was something he didn't think a lot about until he became more independent while attending DePauw University. While there, he remembers the day he went to the pharmacy to pay for some life-saving insulin himself."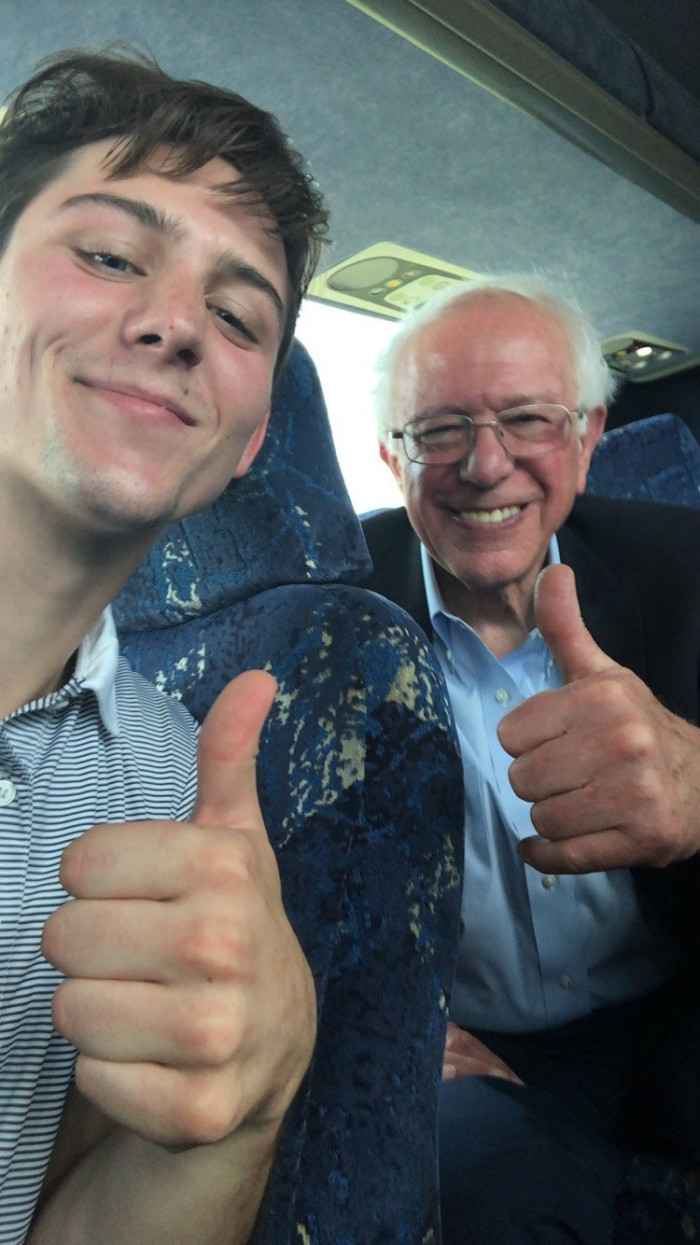 Sego, a May 2019 graduate of DePauw, recalls, "I went up to the window, asked the technician how much it costs for my insulin and about four bottles of my test strips, and the cost was over $1,900."
The biochemistry major and football player the realized the sacrifices his parents had been making. "For instance, my family, they had the power go out, because they had to make that decision: 'Well, are we going to give our son the insulin? Or are we going to go ahead and pay the electric bill?,'" Sego tells the station.
Mills reports, "Aside from 25 vials of insulin, there's something else he scored during the Canada trip: national exposure and media attention along with it. Sen. Bernie Sanders (D-VT), a Democratic presidential candidate who's polling near the top of the pack, joined Sego and others on the trip to Canada to prove the point ... Sego hopes other politicians, Democrats and Republicans, will join in that pursuit. 'We're finally getting the awareness that people need, because people are actually dying,' he said. Meanwhile, the White House said it's dedicated to the issue as well."
Access the piece at the television station's website.
Sego, who was a defensive back and punter for the Tigers, has long been an activist on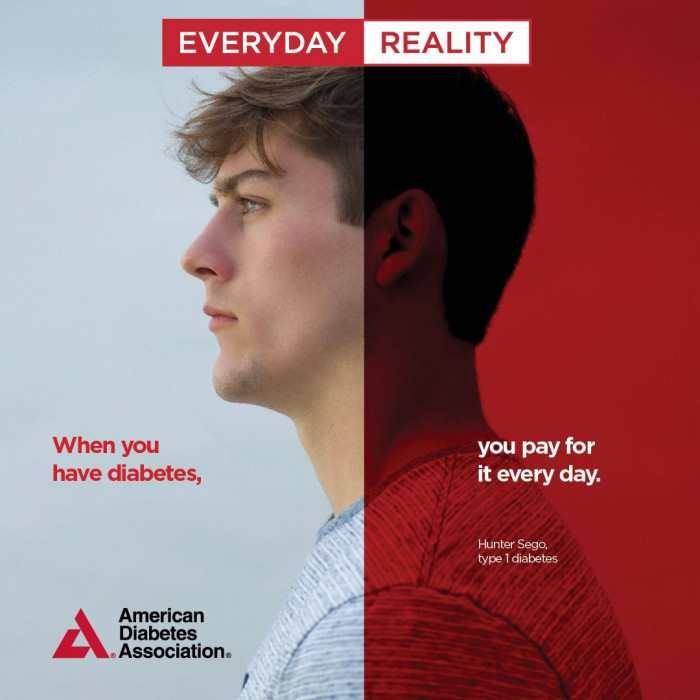 behalf of diabetes patients. He has been to Congress multiple times to speak to U.S. representatives and senators. The Indiana Safe at School Act, also known as Hunter's Law, provides protection to students living with diabetes to allow them to carry and administer life-sustaining supplies to help throughout the day (read more here).
Last week he authored an op-ed for MTV.com and his trip to Canada to underscore the difference in prices for prescription medications received worldwide media attention.
Sego was among 22 student athletes to be selected for the 2018 Allstate AFCA Good Works Team®, presented by Allstate Insurance Company and the American Football Coaches Association (AFCA). He was also featured last November in a campaign supporting National Diabetes Awareness Month.
Back