President McCoy Tells Western Carolina Arts Initiative That "Wow" Matters
August 15, 2019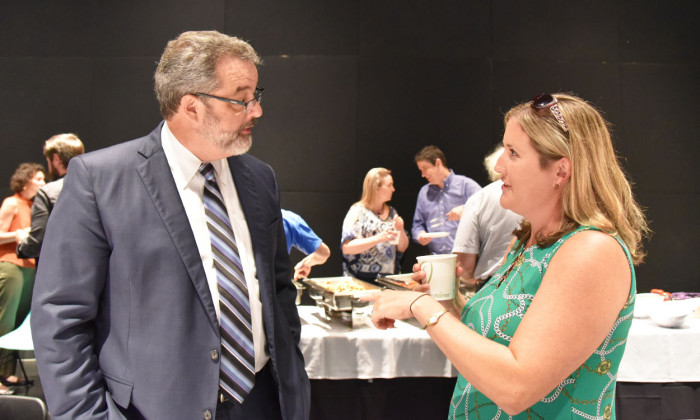 DePauw University President Mark McCoy was on hand this week as Western Carolina University's David Orr Belcher College of Fine and Performing Arts launched a new grants initiative for the arts. (at right: Dr. McCoy with Allison Thorp, director of choral activities in WCU's School of Music)
"The grant program is designed to address how the college can make the arts vital to WCU's current and future students, the university community and the region," notes an announcement from WCU. "As a part of the initiative roll-out, the Belcher College invited Mark McCoy, president of DePauw University in Indiana, to present to the college's faculty and staff on the topic of innovation in relation to the new grant program. McCoy previously served as dean of the DePauw School of Music, and in that position he led a school 're-invention' that included the launch of the 21st-Century Musician Initiative, a complete re-imagining of the modern-day music school.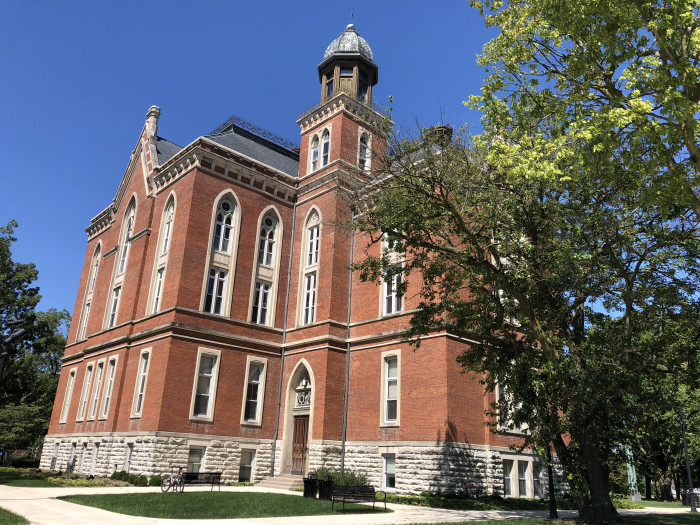 "McCoy spoke to Belcher College faculty and staff during the college's fall semester opening meeting about the need to be vulnerable, take risks, not fear failure and support each other's ideas."
Dr. McCoy stated, "For these grants, there is no better way to kill innovation than with the word 'how.' It needs to be 'wow' before 'how'."
Read more here.
D. Mark McCoy was appointed DePauw's twentieth president on March 7, 2016 following a national search and took office July 1, 2016. He was inaugurated in October 2016 during ceremonies over Old Gold Weekend.
In May, Dr. McCoy announced he will be resigning his post in July 2020.
Back