41 Years Ago Today, Bill & Scott Rasmussen ('54 & '86) Had an Idea That Became ESPN
August 16, 2019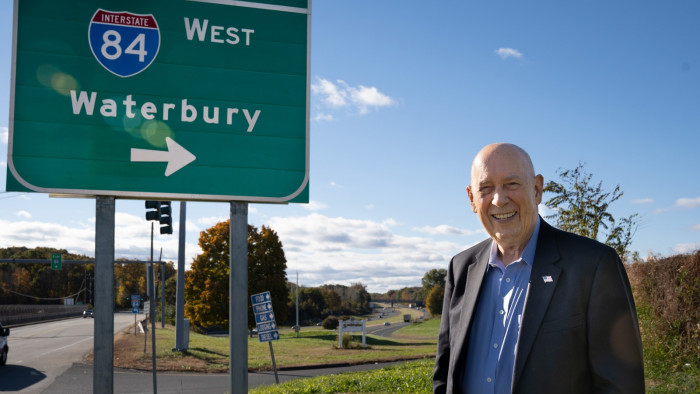 "On August 16, 1978, Bill Rasmussen was stuck in traffic on a sweltering I-84 in Waterbury, Conn, and stuck for an idea on how to fully utilize the satellite transponder he had just secured from RCA," begins an ESPN.com piece marking the anniversary of the network's "gotcha" moment. (top photo by Rich Arden/ESPN)
"He and his son Scott were en route to his daughter Lynn's 16th birthday celebration in his air-conditioning-free Mazda GLC when Scott quipped 'play football all day, for all I care.' With that spark, a day-long father-and-son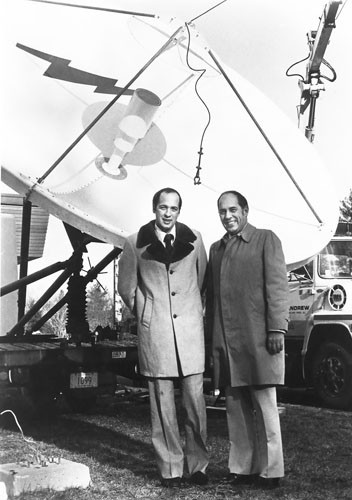 brainstorm formed the idea of 24-hours-a-day sports television, which a year later launched as ESPN in Bristol, Connecticut."
Bill Rasmussen is a 1954 graduate of DePauw, and Scott received a degree from the University in 1986.
In a video produced by the sports network, "Bill, now 86 years old, vividly recalls that day 41 years ago today ... On a recent trip to Connecticut, we asked Bill to recreate history. With Vice President, ESPNPR, Josh Krulewitz driving and Rich Arden, ESPNPR's director of visual communications shooting, we jumped into I-84 traffic and let Bill tell his story."
Access the piece here; it's also embedded below.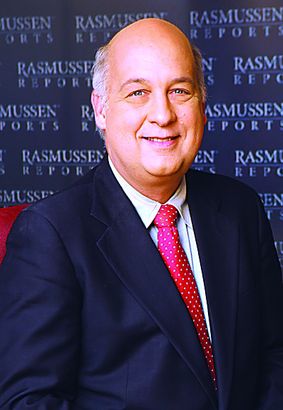 A history major at DePauw, Scott Rasmussen went on to earn an M.B.A. from Wake Forest University. The founder of the polling firm Rasmussen Reports, his books include The People's Money, Mad as Hell: How the Tea Party Movement is Fundamentally Remaking Our Two-Party System, In Search of Self-Governance and Solving the Budget Crisis: Hope for America's Future.
A Rector Scholar, economics major and baseball player as an undergraduate, Bill Rasmussen went on to earn an M.B.A. from Rutgers University. He's been called "the father of cable sports" by USA Today, was recognized as one of "The Champions: Pioneers & Innovators in Sports Business", and was named in 1994 by Sports Illustrated as one of 40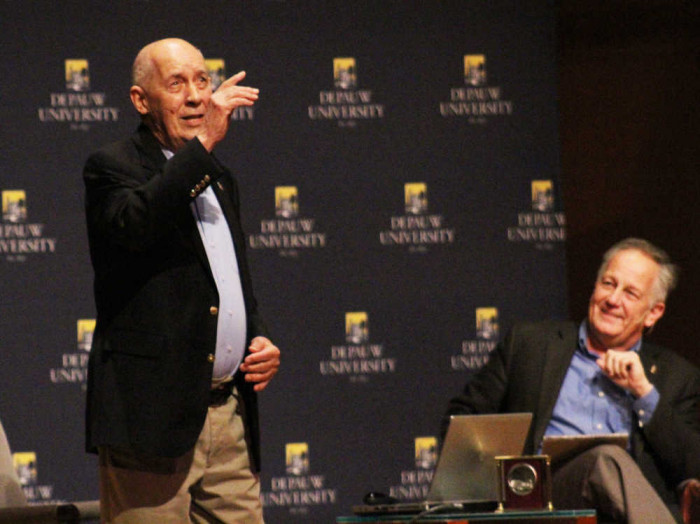 individuals who altered and elevated the world of sports in the second half of the 20th century.
On July 15 in an open letter, Rasmussen announced that he was diagnosed with Parkinson's Disease in 2014 and has decided to share the news publicly in hopes it well help others.
Rasmussen returned to DePauw in November 2017 for a week-long residency that included meetings with students and an Ubben Lecture, which is embedded below.
Back