DePauw's Class of 2023 Enters "A New Threshold of Learning"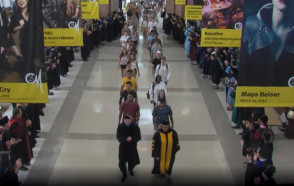 August 16, 2019
"We are going to learn together in ways we cannot anticipate over the next four years," Dave Berque, vice president for academic affairs, told members of DePauw's Class of 2023 this afternoon at the University's traditional opening convocation. The event took place in Kresge Auditorium within the Green Center for the Performing Arts and followed a morning in which the new undergraduates and their families unpacked cars and vans and moved into their residence halls to begin their college experiences.
The 443 new students come from 29 states and 21 countries. More than twenty percent (20.5%) are domestic students of color and 18.7% come to Greencastle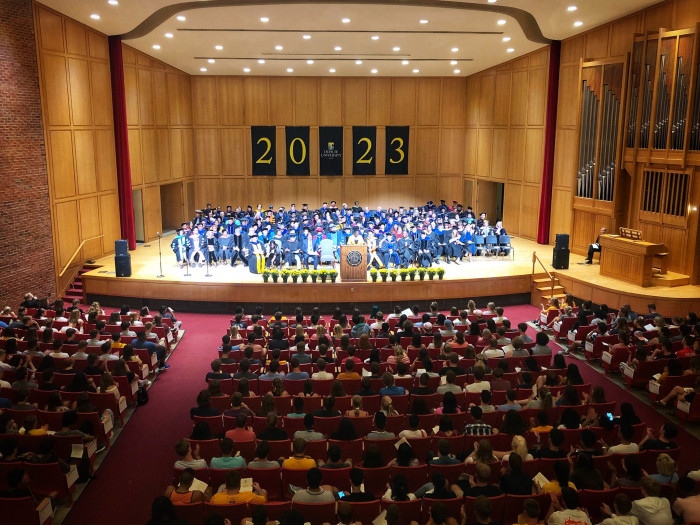 from outside of the United States. A total of 175 of the incoming students are athletes, 94 are first generation college students, and 69 are legacies, meaning they have a relative who has previously attended DePauw. There are 17 valedictorians in the new class.
Summer Pappachen '20, the student body president, called upon the new undergraduates "to realize the power in you" and embrace the opportunities to grow personally and build a stronger community."Welcome to the best four years of your life," she stated.
The program also included remarks from DePauw President D. Mark McCoy, who welcomed the students to "a new threshold of learning." Dr. McCoy urged them to find common ground with others and an increasingly divided world. "There is no them. There is only us. The things that connect us help us bridge the things that divide us."
Other speakers were Alan Hill '81, vice president for student academic life, Bobby Andrews, vice president for enrollment management, Leslie Williams Smith '03, executive director of alumni engagement, as well as Greencastle Mayor Bill Dory and Greg Schwipps '95, professor of English.
Following the convocation, the Class of 2023 began orientation. The first day of classes is next Wednesday, August 21.
Video of today's program is embedded below.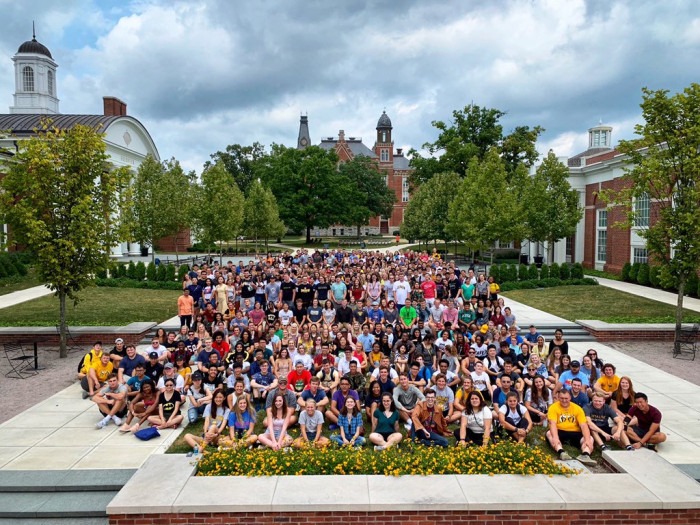 Back