The Society of Professional Journalists Returns to "Hallowed Ground" to Celebrate 110 Year Anniversary
August 23, 2019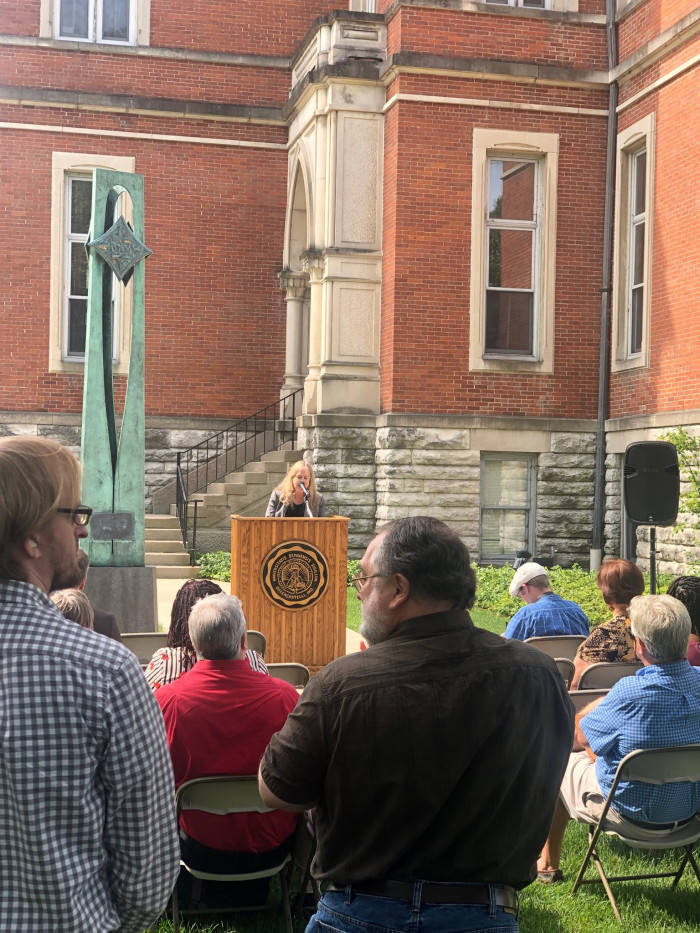 "We are sitting and standing on what is hallowed ground for a vital part of our republic and our world -- the pursuit of truth," said Ken Owen '82, special advisor to the president at DePauw University and a former journalist, at a ceremony this morning marking the 110 years since the Society of Professional Journalists was founded at DePauw. The program took place next to the SPJ monument on the north side of historic East College.
Owen noted, "In 1909 SPJ was founded in the room behind me. Ten DePauw student journalists created what remains the nation's most broad based professional organization for journalists. The idea was to support a truthful, honorable press, one not dominated by commercialism, and to do that by planting journalistic ideals in student newspapermen and women."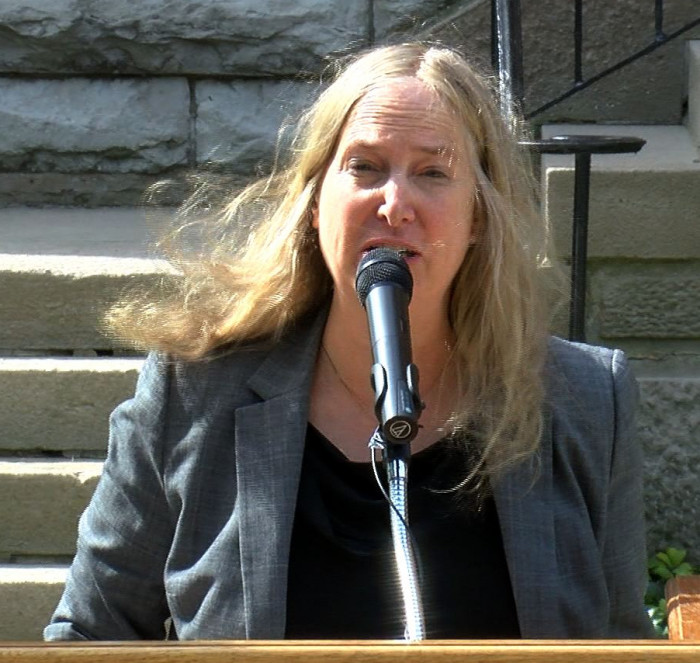 "More than a century ago, ten young men dressed in black and white ceremoniously entered the chapel right here behind us at DePauw University and pledged their faith to the power of journalism," stated J. Alex Tarquinio, the national president of SPJ. "It is awe inspiring to reflect on the fact that the youthful idealism ultimately gave rise to the Society of Professional Journalists."
She continued, "To be sure this grand experiment has undergone many transformations since being founded as an all-male fraternity known as Sigma Delta Chi. Yet a bright line courses through the timeline of this organization because the spirit of our society has remained true to the vision of our founders."
"It is fitting that (SPJ) was founded here at DePauw, the home of Indiana's first student newspaper," recalled President Mark McCoy. "It's also fitting that it was founded by students at a liberal arts institution with our commitment to educating the whole person and to view that education from a global perspective with all its complexities. There is perhaps no better training ground for journalists than the liberal arts."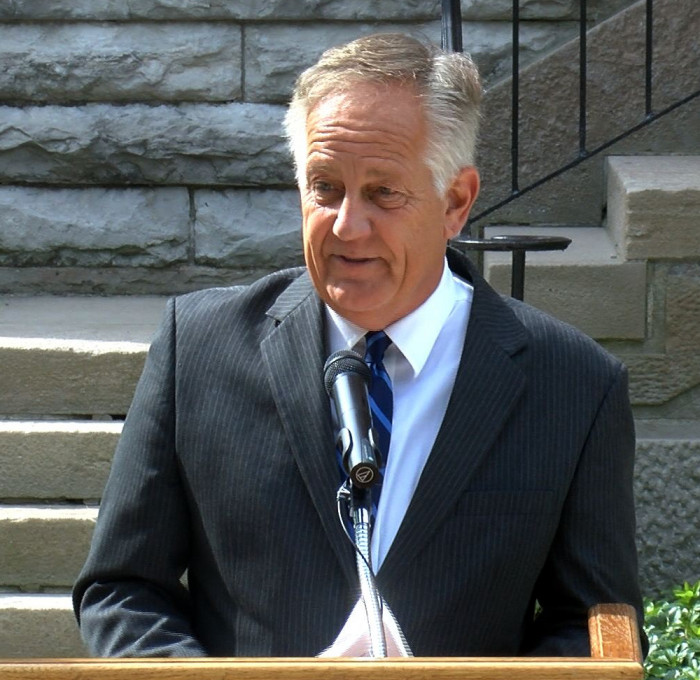 Owen, who was a Rector Scholar and communication major as an undergraduate, served as station manager of WGRE and spent two decades in broadcast news. "When I was in college, almost 40 years ago, you needed a broadcast tower or a printing press to reach people in a broad way. Today each of us has the potential power of CBS News or the New York Times. But are we each up to the task?"
He asked, "Would you buy your dinner from the side of the road? Maybe so if it's fresh produce … you'd likely give it more thought if it was an unrefrigerated pork chop on a 90 degree day. We need to be discriminating consumers of information -- weighing what we read, see and hear and seeking background and context. Face value is that pork chop in the sun. I would advocate today that we need in our schools -- at an early grade -- to teach students media, how it works, and how news is gathered. Apart from partisan politics, and away from the noise -- I believe we need to teach people to take a step back when they read or hear something -- anything-- and ask, what is the source? Do they have a bias? Are there are other sources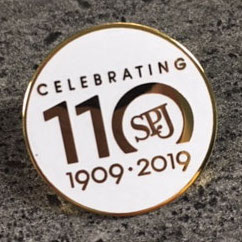 reporting this?"
John Russell, SPJ IndyPro Chapter President noted, "Being on a college campus reminds me that the favorite part of my duties as chapter president is handing out scholarships and awards to college students. They are the future, they count on us to do the help and training and lifting up that we got when we were their age."
Video of the program is embedded below.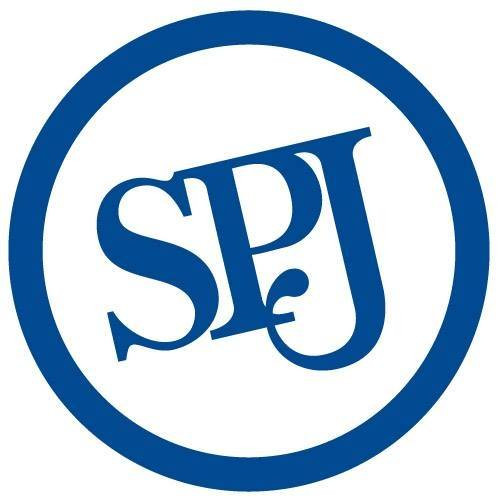 Founded at DePauw in 1909 as Sigma Delta Chi, SPJ promotes the free flow of information vital to a well-informed citizenry; works to inspire and educate the next generation of journalists; and protects First Amendment guarantees of freedom of speech and press.
Visit SPJ online.
Back