Prof. Jeff McCall '76 Examines the "Dark Side" of Social Media
August 29, 2019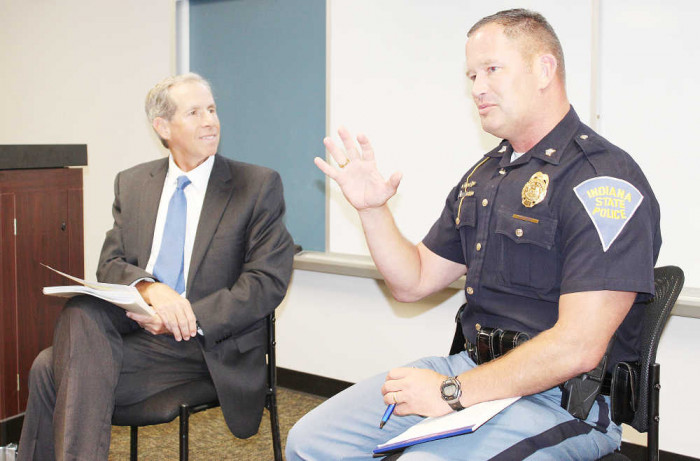 "A lot of good things happen on social media, but there is also a dark side," Jeffrey M. McCall, professor of communication at DePauw University, said during a Community Conversation in Greencastle Monday night. The professor and Indiana State Police Sgt. Matt Ames "provided perspectives on the role of social media in an engaging presentation held in the Kiwanis Room at the Putnam County Public Library," according to the Banner-Graphic.
Dr. McCall told the gathering, "These social media platforms were not built for humanitarian ideas, but were designed to exploit for personal gain." He added, "We've surrendered a lot about us to them, and now they know us even better. They have become part of the establishment in how information is spread and consumed, though they were once considered outside of that."
Brand Selvia reports, "McCall also spoke on how overwrought social media use could contribute to personal and social issues such as depression, anxiety and, almost ironically, a self-imposed isolation from the outside world and other people. 'Social media doesn't 'harm' us, but the abuse it can bring harms us,' McCall said. 'Even adults who use social media can end up with dysfunction. I've seen in my observations that many end up as some of the most antisocial people.'"
The author of Viewer Discretion Advised: Taking Control of Mass Media Influences, McCall noted, "I have found that if someone has a consistent distraction or pull from social media such as work or a faith system, then they may not be as 'Facebook-depressed,' as others." He also offered, "I find the idea of the selfie to be rhetorical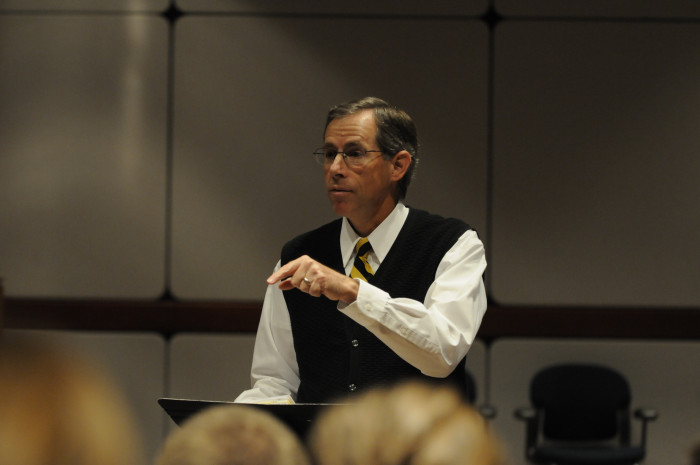 insanity. It implies that we're self-absorbed and don't care about the world around us. People want to go viral."
The complete article is available to subscribers at the newspaper's website.
Jeff McCall is a 1976 graduate of DePauw, where he was a Rector Scholar and speech (communication) major. He went on to earn a master's degree from the University of Illinois and a Ph.D. from the University of Missouri. He joined the DePauw faculty in 1985.
A former journalist himself, McCall is regularly quoted in stories on media matters. Access his most recent column for The Hill via this summary.
Back