Free Speech is in Short Supply on American College Campuses, Opines Prof. Jeff McCall '76
September 2, 2019
"Common gumption would dictate that colleges and universities foster environments that promote 'free and open inquiry in all matters,' and guarantee 'the broadest possible latitude to speak, write, listen, challenge, and learn,'" writes Jeffrey M. McCall in The Hill, the newspaper of Capitol Hill. "Too many higher education administrators today, however, are afraid to endorse such principles, principles clearly articulated in what is known as the 'Chicago Statement.' These administrators have allowed their institutions to become ideological gulags, where speech codes limit discourse, certain topics are off limits, and invited speakers must pass litmus tests. Entire academic disciplines, such as political science, education, sociology and others, are in pedagogical and ideological lockstep. It is hard to have open inquiry in subjects where most faculty think the same."
In an op-ed, McCall, professor of communication at DePauw University continues, "The University of Chicago took the lead five years ago in trying to establish a climate in higher education that fosters robust intellectual inquiry by adopting the Chicago Statement. The principles contained really aren't all that radical. It should be pro forma for a university to support free and wide inquiry. But universities today live in a world in which mom and apple pie are not traditionally supported and fundamental principles about learning freely are turned on their heads."

Dr. McCall notes, "Only 67 universities have adopted or endorsed the Chicago Statement, even after five years of national discussion in higher education about what the statement means and its value. That disturbingly low number raises the question of why universities appear to be so afraid of free inquiry. Any time some segments of a culture are silenced by others, power is being wielded at the expense of somebody else. University administrators should feel an obligation to promote robust dialogue for all parties. It appears administrators fear that kind of free dialogue."
He concludes, "The crazy vision of free expression under which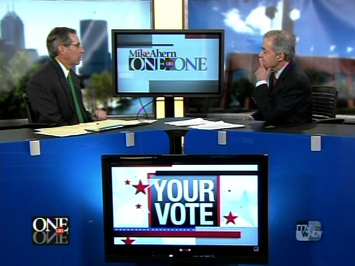 universities operate today condemns a generation of young people to an intellectually dark place that alters their view of inquiry for their entire lifetimes. This harms a society that must find its way through fake news, conspiracy theories, demagoguery and shrill, irrational thinking. Democracy functions poorly absent the principles contained in the Chicago Statement."
Access the complete essay at the publication's website.
Jeff McCall is a 1976 graduate of DePauw, where he was a Rector Scholar and speech (communication) major. He went on to earn a master's degree from the University of Illinois and a Ph.D. from the University of Missouri. He joined the DePauw faculty in 1985 and is the author of Viewer Discretion Advised: Taking Control of Mass Media Influences.
A former journalist himself, McCall is regularly quoted in stories on media matters. Last week he joined in a community conversation on social media, covered here.
Source: The Hill
Back