Gables Residential CEO Sue Ansel '82 Among Her Industry's "Most Respected Executives"
September 5, 2019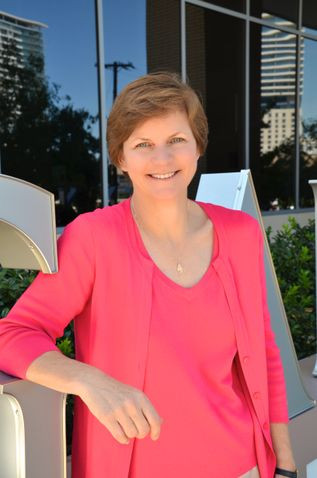 In 32 years in the multifamily industry, Susan M. "Sue" Ansel, chief executive officer at Gables Residential and 1982 graduate of DePauw University,"has built a reputation for strategic acumen, prodigious industry knowledge and unfailing graciousness," reports Multi-Housing News. The chairwoman of the National Multifamily Housing Council (NMHC), Ansel is "among the industry's most respected executives."
"Sue is the go-to person for everyone in the multifamily industry," Laurie Baker, executive vice president of operations at Camden Property Trust, tells the publication. "She is genuine and universally respected for her professionalism and integrity. She cares deeply and passionately about the multifamily industry, her associates, peers and investors alike."
Diana Mosher writes, "On Ansel's watch, Gables has expanded its ownership and management footprint to 38,000 units. Today the company's employee roster has grown to more than 1,000. Gables Residential owns, develops and manages a coast-to-coast portfolio of high-growth markets that include Washington, D.C., Atlanta, South Florida, Houston, Dallas, Austin and Southern California. The company also provides third-party management services in the Boston, New York City, North Florida, Central Florida, Chicago, Phoenix and Seattle markets. Under Ansel's direction, Gables has earned awards for leadership in sustainability, development expertise and its technology-driven approach to operations. Over the years she has led efforts that include third-party client services and the advancement of real estate technology."
According to Doug Bibby, president of the National Multifamily Housing Council, "Sue is as results-oriented as any successful CEO needs to be, but she is always focused on the human side of the business. She knows that good, motivated and well-rewarded people will win the day."
An economics major at DePauw and a member of the University's Board of Trustees, Ansel has been with Gables for 25 years. "I get charged up and invigorated by having challenging opportunities to address and work through," she says.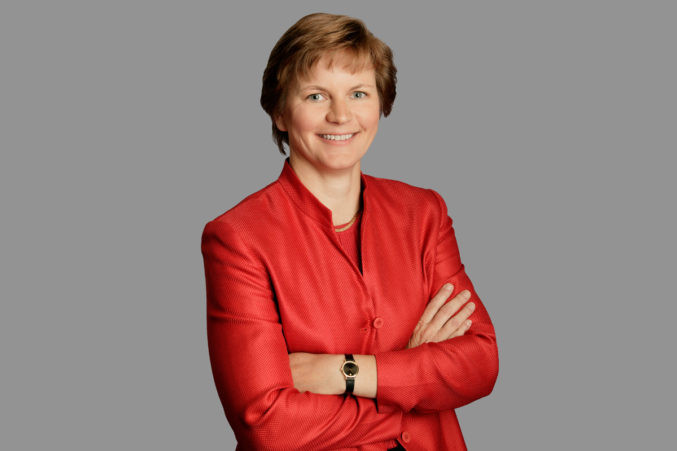 Read the article -- "Sue Ansel Is Multifamily's Go-To Executive" -- by clicking here.
Last year Ansel was named "Multifamily Executive of the Year" in commercial real estate development and investment by D CEO. She is among the publication's "Dallas 500 of 2018." She was listed among the 25 "Top Women in Real Estate" by Commercial Property Executive and was named Multifamily Executive magazine's "2010 Executive of the Year."
Sue Ansel presented the address for her 25th reunion class at 2007's Alumni Reunion Convocation. Learn more in this story; video of her speech is embedded below.
Back