DePauw Among USA's Top 2019 Contributors to Teach For America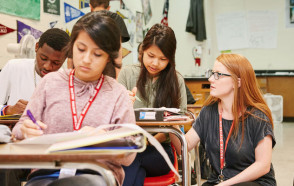 September 6, 2019
With ten new DePauw graduates joining the ranks of Teach For America in 2019, the University is #3 among small colleges for contributing the greatest number of graduates to TFA's 2019 corps.
DePauw tied for third spot on the small schools list (defined as fewer than 2,999 students) with Davidson College, Franklin & Marshall College, and Smith College. Only Pomona College (with 14 TFA members) and Spelman College (13) had more.
For perspective, the University of Notre Dame is tied for eleventh on the medium schools list (3,000 - 9,999 undergraduates) with 11 corps members. Indiana University had 26 graduates join TFA, good for a tie for #12 on the large college list (10,000+ undergraduates).

Teach For America is a nationwide organization that recruits promising leaders to teach for at least two years in a low-income community. Those selected for the corps have a profound impact on their students and gain the context and conviction to lead a life of impact from any sector they choose.
A total of 241 DePauw alumni have joined TFA since 1992.
"This year, 10 DePauw alumni join a diverse network of more than 60,000 leaders nationwide who are shaping the political, economic, and social future of our country from inside and outside the education system," notes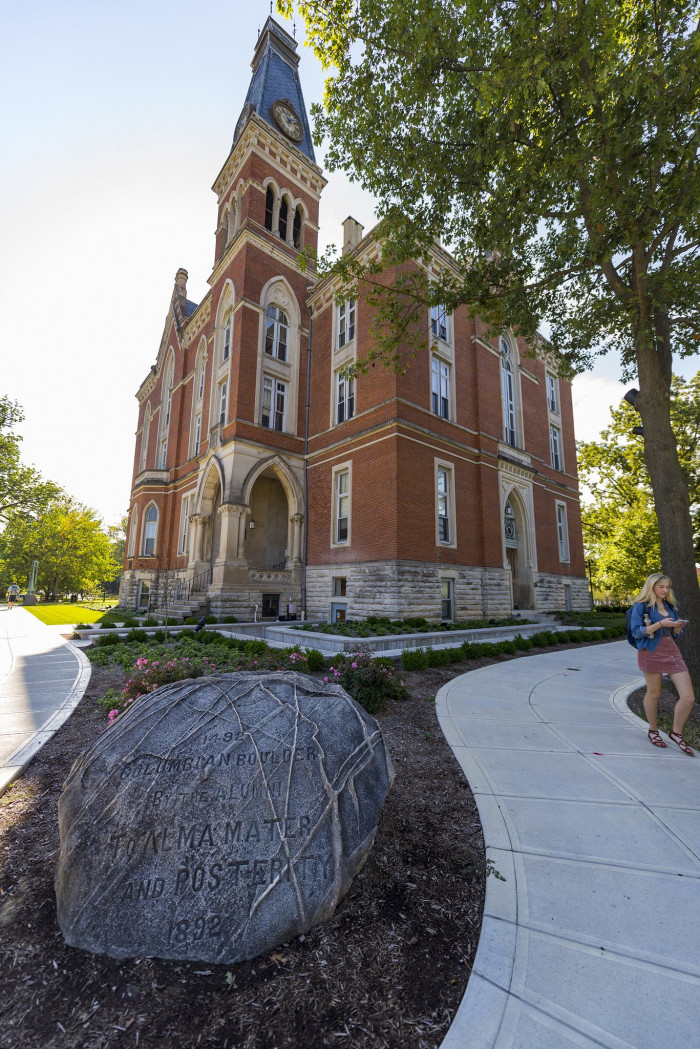 Isabelle Shanafelt, director of recruitment marketing for TFA.
The DePauw graduates, followed by their teaching assignments, are:
Paige Bagby - Las Vegas
Joshua Clark - Indianapolis
Alicia Cotsoradis - Chicago/Northwest Indiana
Emma Duncan - Dallas/Fort Worth
Katrina Iorio - Chicago/Northwest Indiana
Elizabeth Kaiser - New Jersey
Richard Melville - Milwaukee
Madilynn Stern - Indianapolis
Alexis Uribe - Indianapolis
Amber Watson - St. Louis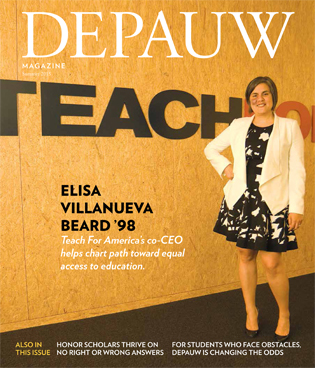 Over half of the incoming 2019 corps members identify as people of color; 43 percent come from low-income backgrounds; and one in three are the first in their family to graduate college. The more than 3,110 individuals joining TFA's work this year will impact 51 regions across 36 states and the District of Columbia. They represent more than 640 colleges and universities, and join a network of more than 60,000 leaders shaping the political, economic, and social future of the United States.
Teach For America is led by Elisa Villanueva Beard, a 1998 graduate of DePauw. She delivered the commencement address at her alma mater in May 2013. Video is embedded below.
Back