"Democracy Remains the System of Choice": Lee Hamilton '52
September 13, 2019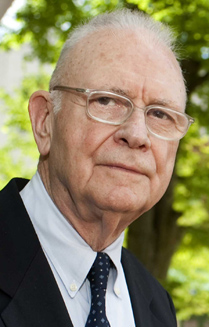 "A wave of protests is roiling Moscow. Millions of people, young and old, have been crowding the streets in Hong Kong. In Britain, members of the Conservative Party took to open revolt over Prime Minister Boris Johnson's move to sideline Parliament on Brexit," writes veteran statesman and 1952 DePauw University graduate Lee H. Hamilton. " If democracy is dysfunctional and on the ropes worldwide, as many voices currently insist, you'd have a hard time making the case from these headlines. In fact, at a time of concern and, in many quarters, cynicism about democracy and its prospects, they remind us of a basic truth: people want a say in how they're governed."
In a newspaper op-ed, Hamilton, a Democrat who represented Indiana for 34 years in Congress, offers, "Our representative democracy, the various parliamentary democracies, the town-meeting democracy of New England -- these are all forms of democracy. What they have in common are mechanisms for the people to express their will; characteristics such as free speech, the ability to associate freely, fair and free elections, and universal suffrage; and such values as equality before the law, political responsiveness, transparency, and accountability. I'd argue there's one other characteristic you also find in the world's democracies: people prefer living in them. And when they don't feel the popular will can find expression, at some point conditions ripen to the point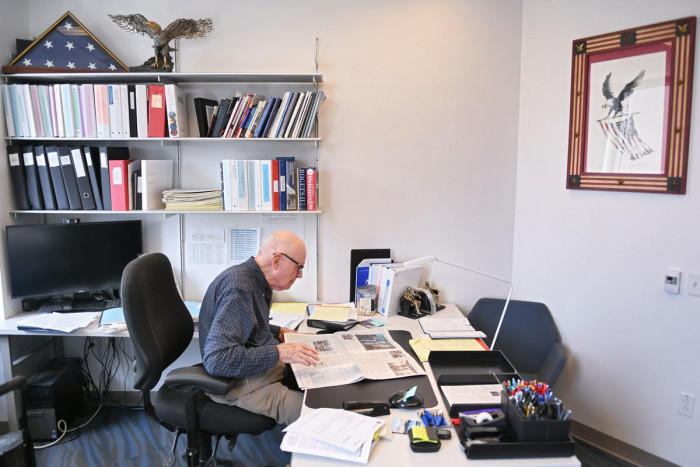 where, as in Russia and Hong Kong, they take to the streets."
Hamilton notes, "There are clearly signs of stress in the world's democracies. A Pew poll last year found sometimes marked increases in dissatisfaction with how democracy is working in such countries as Germany, the Netherlands, Sweden, Canada, and the U.S. It was a warning sign that all is not well."
He concludes, "Most citizens of democracies believe that their countries are wealthier, less corrupt, more resilient, and more responsive than the alternatives, and that their deficiencies are correctable. They count themselves happier, healthier, and freer than they would be in any alternative. This is why in the end, the discussion in the world's traditional democracies is about how to make them stronger. It's about fear of slipping into autocracy, not about the desire for autocracy. Among those who understand what it is like to live in a free society, democracy remains the system of choice."
Access the complete essay at Washington State's Bainbridge Island Review.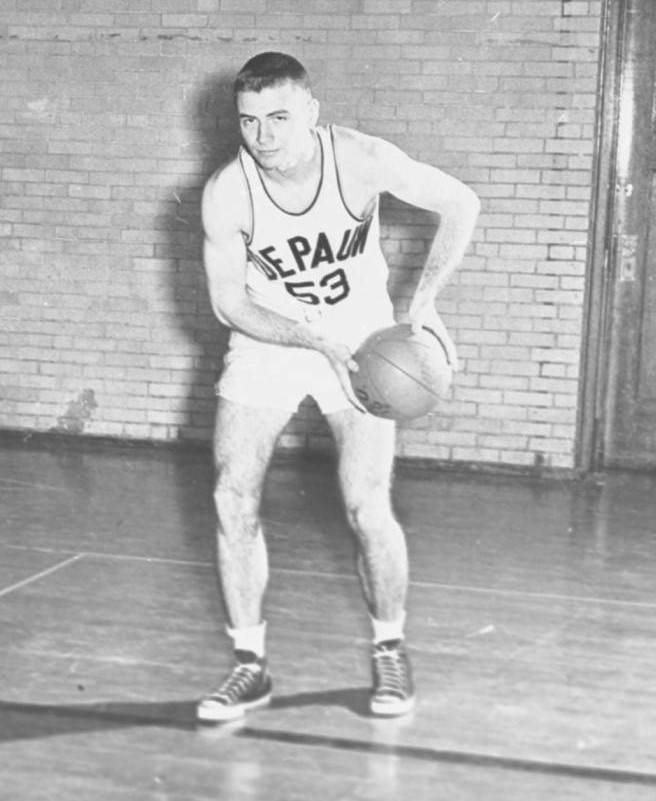 A history major and Rector Scholar at DePauw, Lee Hamilton remains a prominent voice in American politics. He is currently senior advisor for the Indiana University Center on Representative Government; a Distinguished Scholar at the IU Hamilton Lugar School of Global and International Studies; and a Professor of Practice at the IU O'Neill School of Public and Environmental Affairs.
A leading figure on foreign policy, intelligence, and national security, he has received many honors, including the Presidential Medal of Freedom in 2015. Hamilton is a member of the Indiana Basketball Hall of Fame and DePauw's Athletic Hall of Fame.
Hamilton presented an Ubben Lecture at DePauw in 2011 and has received the University's McNaughton Medal for Public Service as well as an honorary doctorate from DePauw. The longtime congressman spoke to graduates at his alma mater in 1971 and 1998.
In May, he was back on campus for a program marking the 100th anniversary of the Rector Scholar program. Video of the presentation is below.
Back