Poetry Becomes an "Open Hydrant" for Bestselling Author Barbara Kingsolver '77
September 14, 2019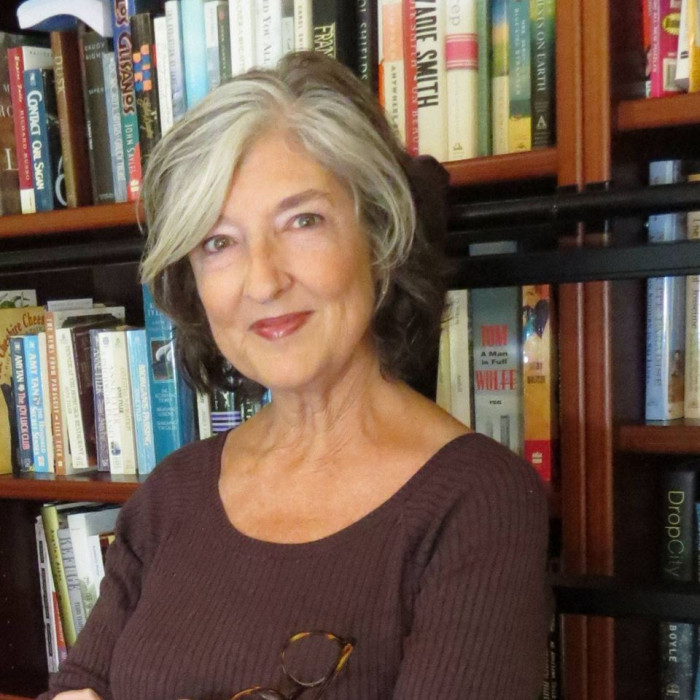 Barbara Kingsolver, the best-selling author and 1977 graduate of DePauw University, is currently working on a screenplay. In a Washington Post column she confides, "I'm writing poetry. I hadn't realized how badly I've missed language, the weight of words, their rhythms and tastes on the tongue. Oh, I love telling a story: beginning, middle, end. But there's delight in telling a moment: the world turned over by a sudden encounter of unacquainted thoughts."
She adds, "When a poet tells me that hope has feathers or that life is a loaded gun propped in the corner or that time holds me green and dying though I sing in my chains like the sea, my pulse races. Get me up there on that tightrope where I can write my own sun barefooting cartwheels over the grass. Words are heady beings when they dance. And because no two are exactly alike, their partnerships are particular. Every sentence-in-progress has a hole in its heart, like a lonely soul scouring eHarmony for her one and only. Writing poetry feels like that longing fulfilled, a line at a time. Reading it feels that way, too. Poetry books are small by design because poetry is meant to be sipped slowly, with the doors locked. It's not steak and potatoes. It is absinthe."
A biology major at DePauw, Kingsolver states, "I wrote little poems as a child, and as a college science major, I wrote them in the margins of my textbooks. As a busy young mother and journalist, then novelist, I wrote them in the margins of my deadlines. But now the dripping faucet has become an open hydrant that wakes me night and day, flooding me with words I try to hold like water in my hands until I can sneak off to my next assignation with drafting, caressing and completing a poem."
Read more here.
Kingsolver's novels include Flight Behavior, The Lacuna, Unsheltered, The Bean Trees and The Poisonwood Bible.
The recipient of the National Humanities Medal and the UK's Orange Prize, Kingsolver said in a PBS documentary, "I wanted to go somewhere far away and exotic, so I went to DePauw University in Indiana. All the scales fell from my eyes; it was wonderful."
Kingsolver delivered the 1994 commencement address at her alma mater, "As Little Advice as Possible." You can see and hear the speech below.
Back