Newspaper Shares 1918 Photo of DePauw Student Army Training Corps
September 15, 2019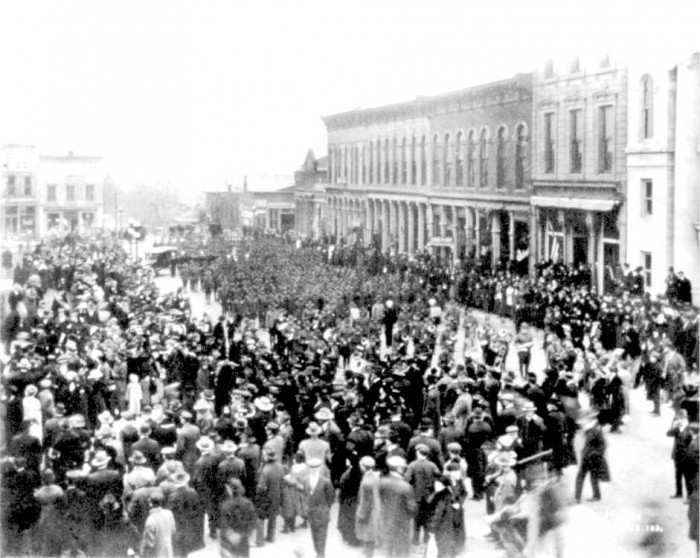 "Long before the Doughboy statue adorned the Putnam County Courthouse lawn, a real celebration of the Doughboys and their victory took place in downtown Greencastle," notes the Banner-Graphic in a photo caption. "Recently unearthed in the Putnam County Public Library archives, a photo from Nov. 11, 1918 depicts an impromptu celebration featuring two companies of the DePauw University Student Army Training Corps (S.A.T.C.) on Indiana Street east of the courthouse on World War I (then called the Great War) Armistice Day."
The newspaper credits Mike Harmless, the former mayor of Greencastle, with locating the photo, which also appeared in the 1919 edition of DePauw's yearbook, The Mirage.
It reported, "The festivities began long before daylight for the news reached us at about three o'clock in the morning. At once both companies were turned out and a parade of the town was made."

The newspaper adds, "Harmless was pleased to find the photo, not only for its patriotic overtones but because few photos of that side of the square exist of the era."
Access the image at the paper's website.
Back