Prof. James Wells Discusses "The Study of Everything," Classical Studies, with NPR Affiliate
October 1, 2019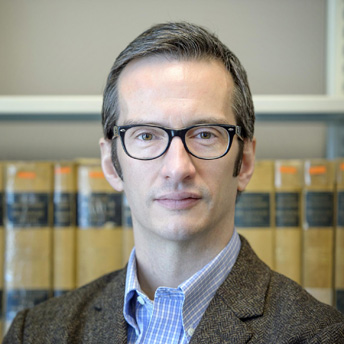 "I think Classical Studies teaches grit, it teaches attention, it teaches a delayed gratification," James Wells, associate professor of Classical Studies at DePauw University, tells Columbia, Missouri NPR affiliate KBIA. "It takes a few years to actually read poetry in Greek or Latin and understand it and appreciate it, but when you do, it's very, very worth it."
The station covered a visit by Dr. Wells to the University of Missouri. He says of the classics, "it's the study of everything. I mean we study history and science and philosophy and rhetoric, and poetry and performance and religion and archaeology and space."
Kassidy Arena notes that Wells "is currently working on works from ancient Greek poet Pindar, who wrote victory songs for athletes in the fifth century B.C. ...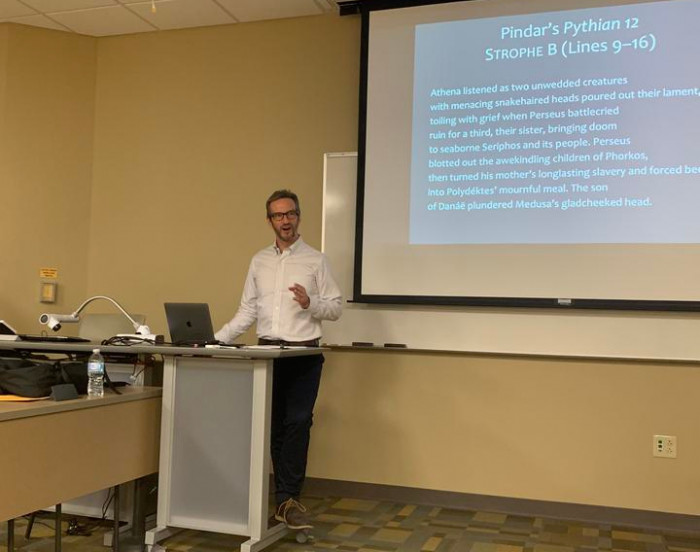 During his lecture on the MU campus, Wells spoke about the 'disposability of art' that has become present in today's era of digital presence and the way to combat that is by constant translation. Wells talked about the importance of developing ancient works into contemporary English. By doing so, he keeps the work alive."
Access more at the radio station's website.
James Bradley Wells authored a poetry collection, The Kazantzakis Guide to Greece. Learn more here.
Back