The Campaign for DePauw, Most Successful in University's History, Closes with More Than $383 Million in Gifts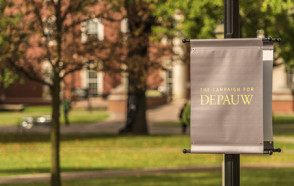 October 3, 2019
The Campaign for DePauw, a fundraising drive which was launched in October 2014 to enhance the student experience at the University, has raised $383,099,799, exceeding its original goal by more than $83 million. DePauw's previous campaign record total was $376.6 million set in 2000 at the close of The Campaign for DePauw: Leadership for a New Century.
The fundraising record total was announced tonight at a dinner on the Greencastle campus celebrating the end of the campaign, which was launched exactly five years ago today.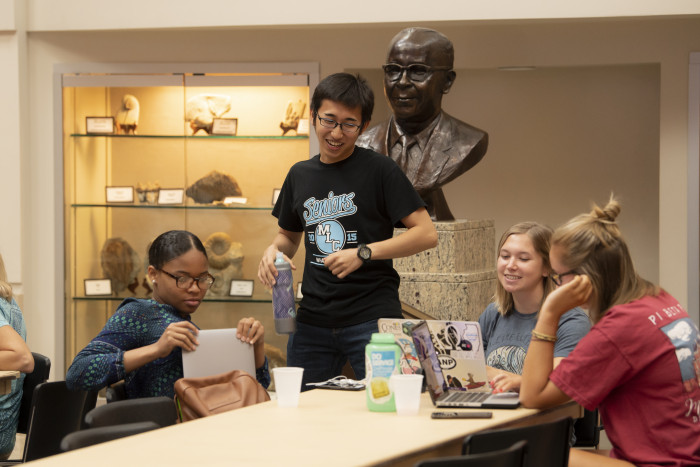 "The DePauw experience, which has positively impacted many thousands of students since the institution's founding 182 years ago, will be enhanced for future generations of undergraduates because of the generous gifts made by more than 18,000 alumni and friends," said Sarah Reese Wallace '76, co-chair of The Campaign for DePauw.
"The culmination of this fundraising effort will have broad impact upon current and future DePauw students and on the health of this storied institution," added co-chair R. David Hoover '67.
The priority areas funds raised by The Campaign for DePauw will most benefit include:
Student access and financial aid is enhanced with more than 100 new, named scholarships -- through a new endowment called The DePauw Trust, a fund dedicated to need-based scholarships and financial aid.
Student experiences and engagement will benefit from new endowed funds to increase internship, study abroad and student-faculty collaborative research opportunities. In addition, the Kathryn F. Hubbard Center for Student Engagement was created and support was provided for three additional DePauw co-curricular centers: the McDermond Center for Management and Entrepreneurship, the Pulliam Center for Contemporary Media, and the Janet Prindle Institute for Ethics.
Academic life will be bolstered by gifts that provide funding for endowed professorships, faculty development, the 21st Century Musician Initiative in the DePauw School of Music, and the Tenzer Technology Center.
Campus facilities and grounds are creating a more vibrant community. Initiatives include construction of Reavis Stadium for field hockey, soccer and lacrosse. Indoor athletic facilities have been renovated and the state-of-the-art Welch Fitness Center was built in the Lilly Center for Physical Education and Recreation. Central campus was transformed with the addition of R. David and Suzanne A. Hoover Hall, a dining and meeting complex, along with James G. Stewart Plaza and its fountains between the Memorial Student Union Building and Hoover Hall. The Justin and Darrianne Christian Center for Diversity and Inclusion brought many student services offices and student organizations together under one roof on the corner of Hanna and Jackson Streets, and the Ullem Campus Farm and Center for Sustainability opened just west of the indoor tennis and track center.
As part of the Campaign, the university rebranded its annual giving program as The Fund for DePauw, increasing contributions from alumni and friends for its roughly $5 million annual operating support needs. Nearly 800 students were awarded Fund for DePauw scholarships during the campaign.
"DePauw has always been about people -- individuals who believe that a rigorous liberal arts education produces leaders the world needs," noted D. Mark McCoy, DePauw's 20th president. "Through The Campaign for DePauw, more than 18,000 people -- and there are about 35,000 living DePauw alumni, so that is a significant number -- came together to support this ideal and to ensure it continues for generations to come. That's a significant and remarkable number."
"DePauw produces leaders and CEOs, yes, but also leaders of all types in a broad range of fields, including but not limited to business," Wallace said. "The Campaign for DePauw allowed us to cultivate and invest resources that give all of our students ample opportunities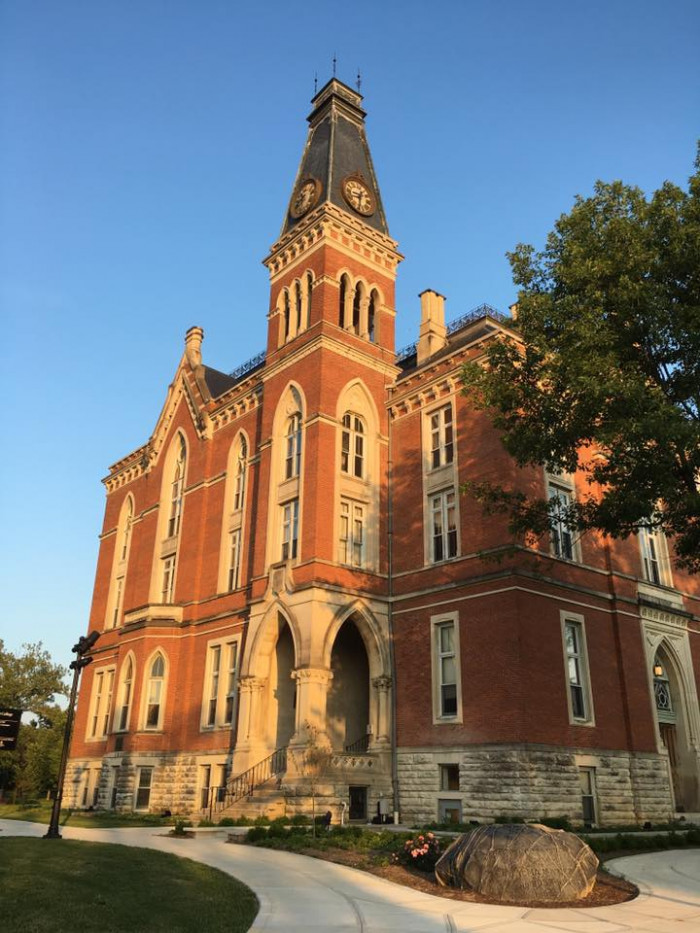 for leadership development. DePauw students learn about leadership and responsibility from day one, and they graduate prepared to lead in their lives and communities. Last, I want to express my heartfelt appreciation to former President Brian Casey, who conceived of and originated this campaign that has surpassed every expectation."
Hoover agreed. "These types of leadership experiences through both academics and applied learning are made possible at DePauw through the support of thousands of alumni and friends who believe in this university and support it through their philanthropic giving."
A video of faculty, staff, students and alumni that was shared at the celebration highlights -- in their own words -- what the community believes makes DePauw special and how the Campaign for DePauw will benefit the campus and community long into the future. It is embedded below.
Back