Deep State: Trump, The FBI, and The Rule of Law by James B. Stewart '73 Arrives in Bookstores
October 8, 2019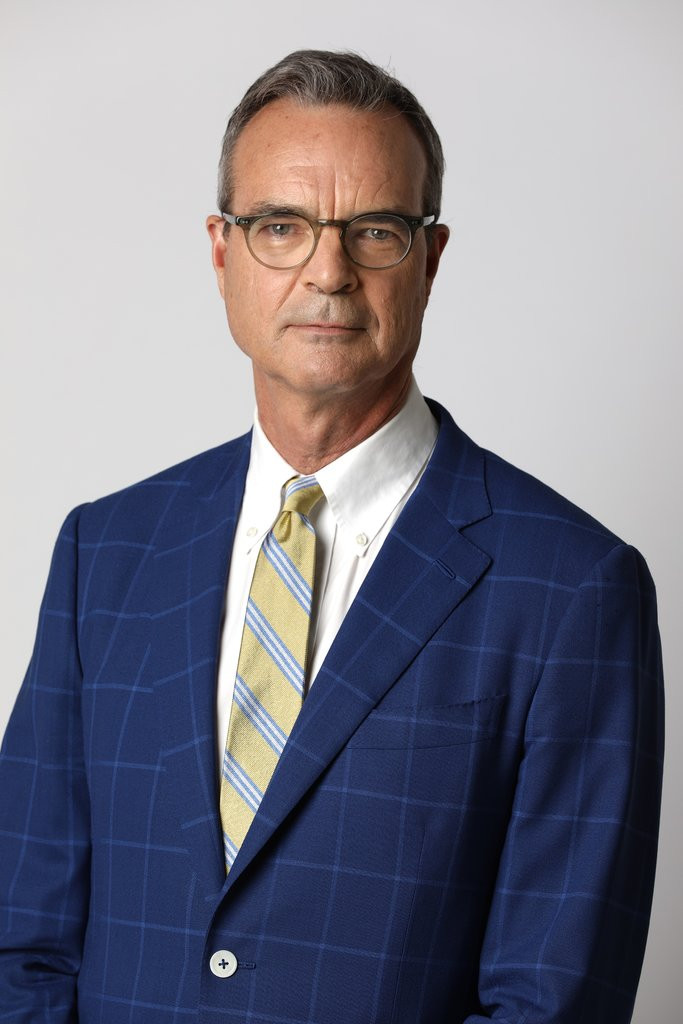 "America depends on institutions," says James B. Stewart, Pulitzer Prize-winning journalist and author of Deep State: Trump, The FBI, and The Rule of Law. "And it depends on people functioning in those institutions whose first loyalty is to the Constitution and the rule of law -- not to an individual who may happen to be president at one time or another. I want people to understand that and respect the fact when people act on behalf of the interests of the Constitution and the American people, it's not an act of betrayal. It's the highest form of patriotism." (top photo: Tony Cenicola/New York Times)
The tenth book by Stewart, a New York Times columnist and 1973 graduate of DePauw University, is being released today.
"President Trump has long-held that there is a covert coalition within the federal government working to undermine his presidency -- the 'deep state,'" notes NPR. "In a new book of the same name, investigative reporter James B. Stewart digs into the accusation, the Russia investigation, Trump's way of surrounding himself with undeterred loyalists -- and the impact that has on his adherence to law. Stewart sorted through internal reports and interviews with FBI, DOJ and White House officials to report the book," the network's website states. An interview with Stewart is available there.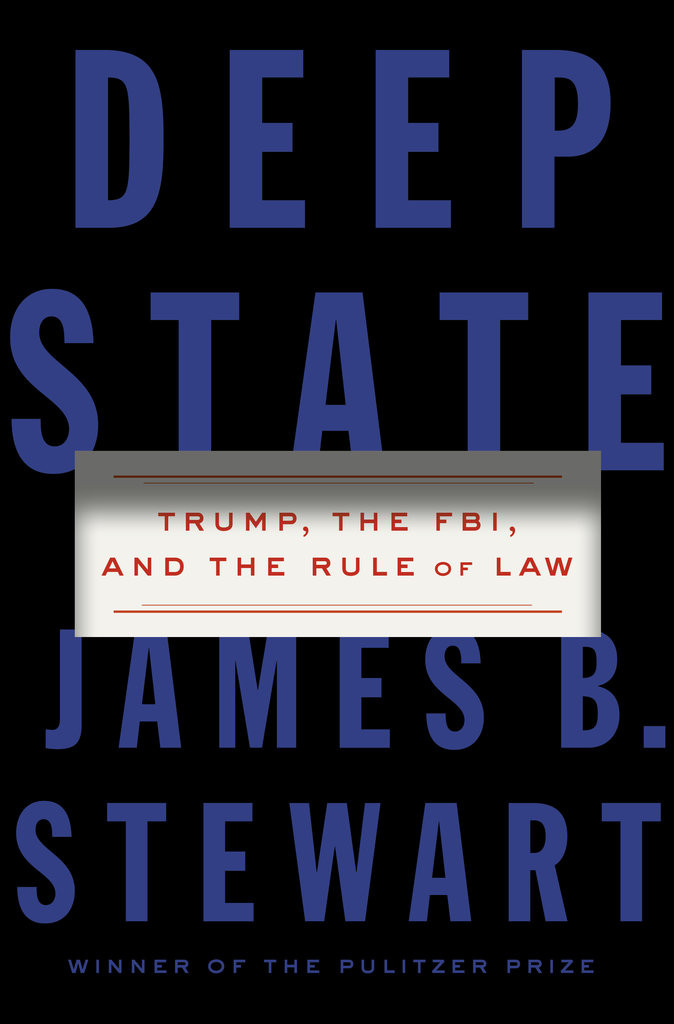 The Daily Beast's Lloyd Grove writes that Stewart "was a summer intern at his small-town Missouri newspaper, the Quincy Herald-Whig, and also worked on the undergraduate newspaper at Indiana's DePauw University."
Grove reports, "Although Stewart was compelled to finish Deep State months before the latest White House horror -- namely the formal impeachment inquiry prompted by Trump's apparent attempt to get Ukraine to investigate political rival Joe Biden in return for military aid -- Stewart argued it's not a problem."
Stewart states, "All the behavior that Trump has now exhibited is amply dramatized in my book. He's impulsive. He doesn't listen to people giving him advice -- even more so now. The minute he's caught red-handed, he immediately -- in Roy Cohn fashion -- turns the attack on the people who are criticizing him. If you reveal embarrassing behavior by him, you're a quote-unquote traitor, with the implication that you should be given some kind of death penalty. And he lies constantly. Constantly. All that behavior is here."
Read more here.
Learn more about Deep State, and order a copy, at Amazon.com.
The author of the "Common Sense" column for the Business Day section of the New York Times and former editor of The DePauw, Stewart won the Pulitzer Prize for Explanatory Journalism in 1988 for his articles in the Wall Street Journal about the 1987 dramatic upheaval in the stock market and insider trading. His books include Den of Thieves; DisneyWar: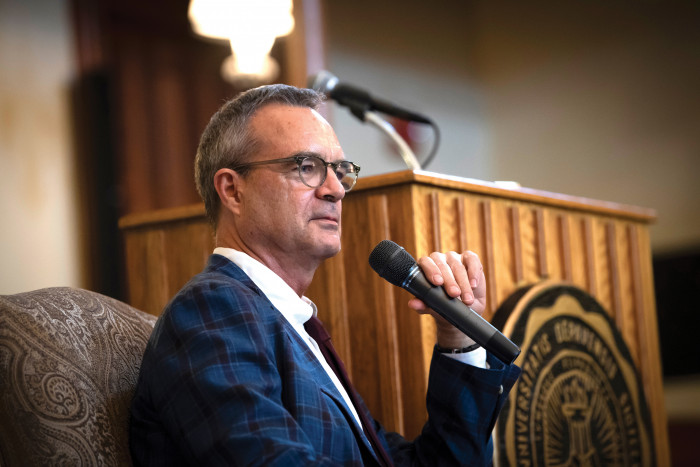 The Battle for the Magic Kingdom; Tangled Webs: How False Statements are Undermining America from Martha Stewart to Bernie Madoff; and Heart of a Soldier: A Story of Love, Heroism, and September 11th.
A member and former chair of DePauw's Board of Trustees, Jim Stewart received the 2011 Elliott V. Bell Award from the New York Financial Writers Association. He has also been honored with the Edgar Award, the George Polk Award and Gerald Loeb awards in 1987, 1988, and 2006.
Stewart received the Old Gold Goblet from DePauw in 2009. In May 2012, he addressed DePauw's Class of 2012 and was presented with DePauw's Bernard C. Kilgore '29 Medal for Distinguished Lifetime Achievement in Journalism. A summary of his remarks can be accessed here, or click below for video of his speech.
Back