Chicago Tribune Praises "Compelling Work" by Composer & Music Prof. Eliza Brown
October 9, 2019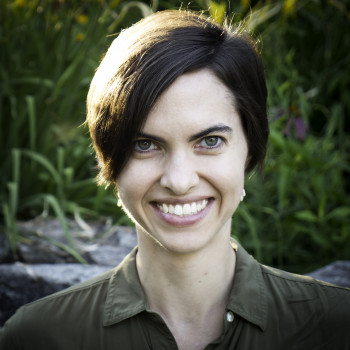 "The 22nd season of the Chicago Symphony Orchestra's MusicNOW series launched Monday night at the Harris Theater with a range of new sounds, some more provocative than others," writes the Chicago Tribune's Howard Reich. "The most compelling work was composed by Eliza Brown, an assistant professor of music at DePauw University. Penned for violin, viola and cello, Brown's Figure to Ground (2016) reveled in understatement, its hushed dynamics, transparent textures and hauntingly simple melodic fragments inducing the listener to lean in, the better to savor its whisperings."
The review continues, "Yet once one became attuned to the intimacies of this work, savoring its gently oscillating pitches and unexpected pauses, Figure to Ground swelled in tone and deepened in color. Suddenly a mostly atmospheric piece attained new urgency and forward motion, then cycled back to the oscillating motifs of the start. Composer Brown said a great deal in these eight minutes, with a keenly sensitive performance from violinist Yuan-Qing Yu, violist Weijing Wang and cellist Calum Cook."
Read more at the newspaper's website. Click here to learn about Professor Brown.
Source: Chicago Tribune
Back