Barbara Kingsolver's ('77) Flight Behavior Among 'Best Novels of the 2010s'
October 24, 2019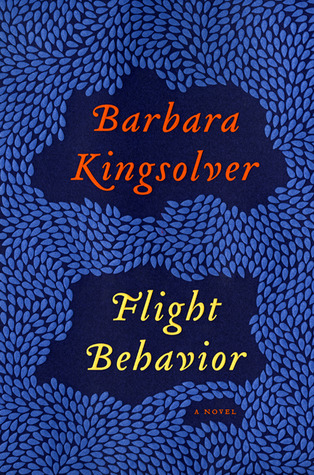 Flight Behavior by Barbara Kingsolver, a 1977 graduate of DePauw University, is among Paste magazine's "40 Best Novels of the 2010s."
"As the decade comes to a close, we want to celebrate the novels that impacted us during the last 10 years," write Frannie Jackson and the Paste books staff. "This list includes 40 novels published in English between 2010 and September 2019, and we've limited it to one book per author ... it's by no means representative of the only "good" novels published during the last 10 years. This is simply a collection of the books we wept over, laughed with and were inspired by during a tumultuous decade."
Ellen Johnson offers, "Barbara Kingsolver not only wrote the decade's most affecting climate change story in her radiant novel Flight Behavior, but she also made it a human's tale using -- of all things -- insects as her subjects. Kingsolver is known for weaving stories about imperfect women, and Dellarobia may be the most unforgettable protagonist of them all. A fiery mother of two, Dellarobia is constantly balancing her desires with those of the people (and creatures) around her. Kingsolver forces you to feel empathy for both her colorful cast of characters and the smallest living things -- in this case, a league of displaced butterflies who have taken up residence on Dellarobia's husband's family farm. This is one of the most complex stories about people and the land they inhabit you'll ever read."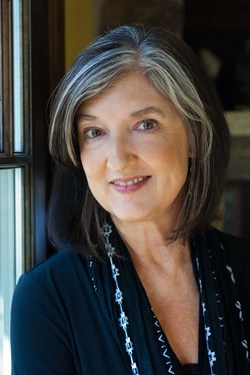 Access the piece at the publication's website.
A zoology (biological science) major at DePauw, Kingsolver's novels include The Lacuna, Unsheltered, The Bean Trees and The Poisonwood Bible.
The recipient of the National Humanities Medal and the UK's Orange Prize, Kingsolver said in a PBS documentary, "I wanted to go somewhere far away and exotic, so I went to DePauw University in Indiana. All the scales fell from my eyes; it was wonderful."
Kingsolver delivered the 1994 commencement address at her alma mater, "As Little Advice as Possible." You can see and hear the speech below.
Back