WalletHub Ranks DePauw as USA's #20 Small College, Best in Indiana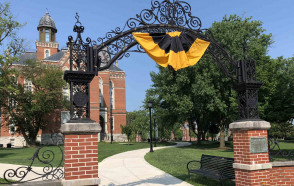 October 21, 2019
"Indiana has two institutions of higher learning, with intentionally small enrollments, that rank in the top 30 in the nation for an overall experience," reports Inside Indiana Business. The story details the findings of the personal finance website, WalletHub, in its "2020 Best College Rankings." The survey's findings "put DePauw University in Greencastle, with an enrollment of about 1,900, at No. 20," the top small college in Indiana.
Wes Mills writes, "As the online site explains, the term 'college' is usually broadly to refer to post-secondary education in the U.S. In this case study, WalletHub is defining the schools as a 'smaller institution' rather than a large university like Indiana University or Purdue University. These colleges typically offer smaller class sizes and enrollment, smaller campuses, and lower faculty/studio ratios. That more intimate setting is often preferable for some students. Smaller, however, doesn't necessarily equate with inferior, stressed the folks at WalletHub."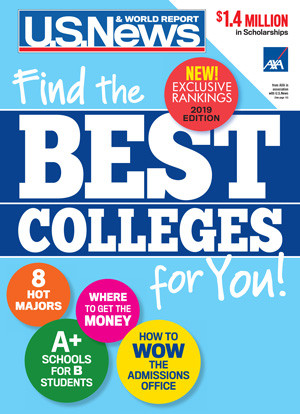 The article adds, "The website compared more than 100 such institutions across 33 key measures to determine where prospective students can expect to receive a top-notch education at the lowest price points. It looked at seven categories, such as student selectivity, cost & financing, and career outcomes."
Read more here; see the survey results via this link.
Recently U.S. News and World Report ranked DePauw #46 (tied) among the nation's liberal arts colleges and tops in Indiana. Ilana Kowarski wrote, "DePauw University is situated in a small town about an hour from Indianapolis, and students say the liberal arts college is both an intellectual haven and a close-knit community," reports U.S. News & World Report. She added, "DePauw's size facilitates close relationships with professors and peers."
Access a summary here.
Back