DePauw does it again: No. 4 in the nation for study abroad
November 21, 2019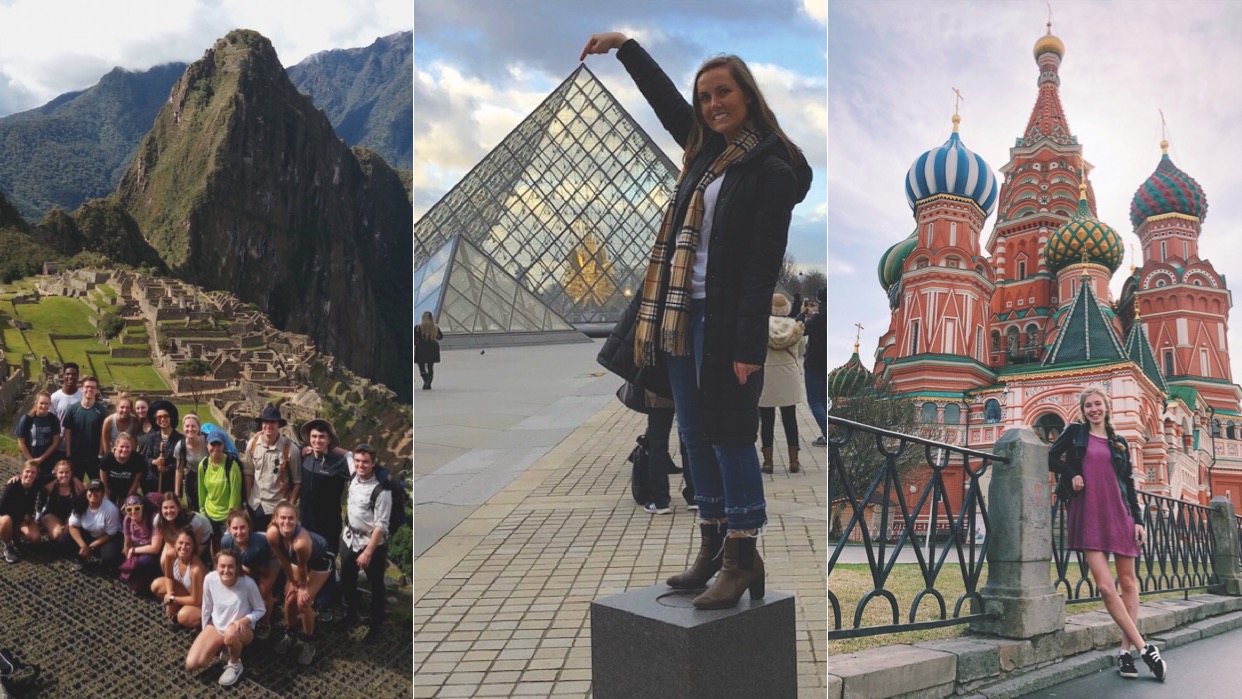 DePauw University is ranked No. 4 among the country's baccalaureate institutions for affording its students the opportunity to study abroad, according to the 2019 Open Doors Report on International Educational Exchange.
DePauw moved up from No. 7 last year. This year, Open Doors also ranked DePauw No. 7 among baccalaureate institutions for the percentage of undergraduates who studied aboard, up from 11th last year, and No. 5 for students who took advantage of short-term study-abroad opportunities – that is, winter term, May term or summer.
"We live in an interconnected world and there are significant global problems the next generation is going to have to solve," said Mandy Brookins, associate dean of experiential learning and director of off-campus programs at the Hubbard Center for Student Engagement.
International experiences "will benefit them in the long-run and, by extension, our country and the world."
Brookins said the number of students cited in the new report haven't changed much from last year's. "Where we see the most dramatic changes are in the who is participating," she said. Twenty-seven domestic students who identify as Latinx studied abroad, compared to 19 the previous year. Though international students are not counted by Open Door, participation by DePauw's international students nearly doubled, from 17 to 25.
She credited the availability of funding for students to study abroad provided by programs such as the Luis R. and Debbie White Davila Endowed Fund for Global Engagement and the Key Fund for Study Abroad. She also credited the "concerted effort by the Hubbard Center to reach out to students who have traditionally been underrepresented in study abroad."
DePauw students also are more likely than ever to look beyond traditional locations for study abroad. Europe remains the top choice – 51 percent of DePauw's traveling students chose to study there – but, the number of students choosing to study in Latin America, Africa or the Middle East has increased significantly over the years, Brookins said.
The Open Doors Report is issued annually by the Institute of International Education and the U.S. State Department's Bureau of Educational and Cultural Affairs. DePauw offers semester-long study-abroad and off-campus opportunities for students, as well as programs of shorter duration during winter term, May term and the summer.
Back