Joint Monon Bell Charity Effort by DePauw & Wabash Students Has Raised $40K+ for ALS Research
November 24, 2019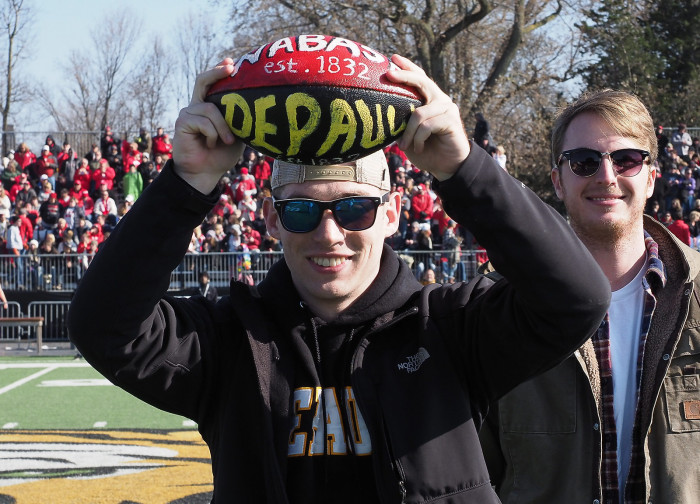 A joint effort by students at DePauw University and Wabash College that raises money for charity is spotlighted in the Banner-Graphic of Greencastle. It reports, "On November 16, members of DePauw University and Wabash College Phi Delta Theta Fraternity chapters presented the game ball to officials prior to the start of the 126th Monon Bell Classic. The ball was relayed on foot and bike between the two campuses this past Friday in advance of the football game."
Nick Redwine, a DePauw senior and president of the Phi Delt chapter, says, "The idea is to raise both awareness and funds for our international fraternity charity The Live Like Lou Foundation. In addition, it helps to set a tone for the respect we have for the event and the competition."
Lou Gehrig was a legendary New York Yankees first baseman whose career and life were cut short by ALS – commonly now known as "Lou Gehrig's Disease". The "progressive neurodegenerative disease that attacks nerve cells and pathways in the brain and spinal cord. As many as 30,000 Americans may currently be affected by ALS. As The 'Iron Man' Lou Gehrig was a member of Phi Delta Theta, the Live Like Lou Foundation has been adopted as the national charity of Phi Delta Theta International."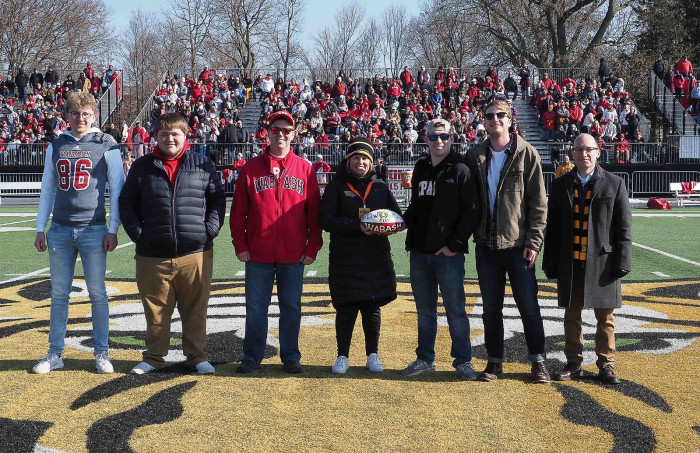 The newspaper notes, "Wabash Phi Delts transported the ball halfway between the two campuses on foot, then team of DePauw Phi Delt Little 5 bike riders brought it back to Greencastle."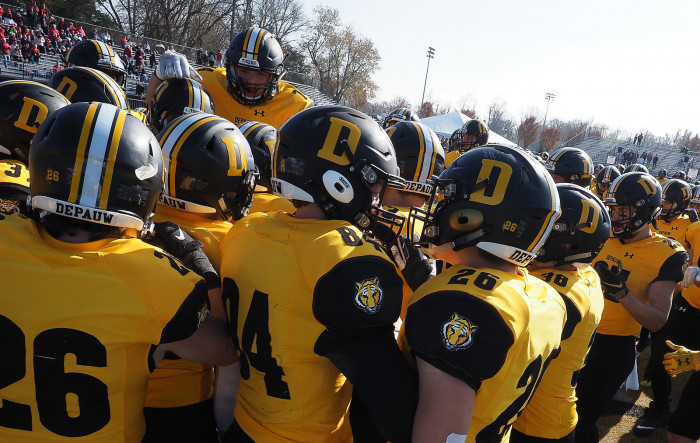 "This is the seventh consecutive year for the event," notes Chris Johnston '83, chapter advisor for the DePauw Phi Delts. "This year, we'll eclipse $40,000 in donations toward ALS research. We are grateful to DePauw Athletic Director Stevie Baker-Watson for her support of this very positive event."
Read more here.
The 126th Monon Bell Classic was a thriller, with the Tigers reclaimed the rivalry's prize in a 17-13 victory over Wabash College.
Back