DePauw Factors in Story on Jim Thorpe and Historic 1915 Football Game
November 29, 2019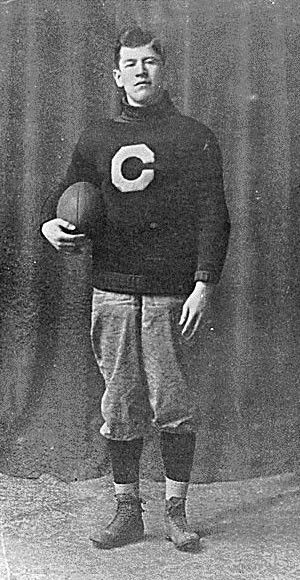 "The tradition of football on Thanksgiving Day is nearly as old as the game itself: It started approximately six years after Abraham Lincoln declared the first national Thanksgiving holiday in 1863," begins an Indianapolis Star article. "One of Indiana's most historic Thanksgiving matchups was in 1915, when League Ball Park on the Wabash River levee in Lafayette was transformed into a gridiron. An estimated 2,800 people attended. They weren't there just to see the undefeated Pine Village Team. They were there to get a glimpse of 'The World's Greatest Athlete,' Jim Thorpe."
Dawn Mitchell writes of the Pine Village Villagers, a football team that was based west of Lafayette, Indiana, and began play in 1902. "It was initially made up of local boys who had played for the high school team, farmers and businessmen. Throughout the seasons most of their opponents were teams made up of former college team standouts ... The village team flourished under manager Claire Rhode, who started to field former standouts at Notre Dame, Indiana, Purdue, Wabash and DePauw about 1913. As the team flourished, so did the fan base. Inhabitants of nearby towns such as Boswell, Montmorenci, Attica, Williamsport and Remington traveled to the football field near Pine Creek and lined their Model Ts and roadsters along the sidelines to root for the Villagers."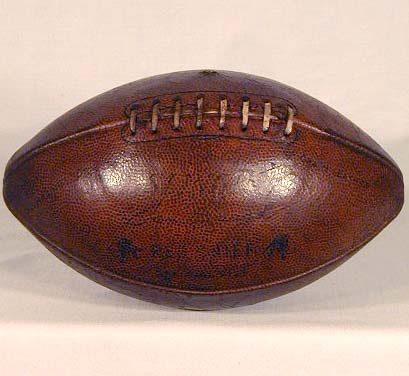 The legendary Thorpe, who was an assistant football coach at Indiana University, signed on to play for the Villagers in November 1915. According to the Star, "Thorpe was essentially a one-man show. He carried, passed, had an 80-yard punt and scored two of the Villagers' touchdowns. Pine Village soundly defeated the All-Stars, 29-0, winning its 108th straight victory and clinching the Western Amateur Football Championship."
Read the full story at USA Today's website.
The "Monon Memory" from 1915 is embedded below.
Back