Tenzer Hub for Entrepreneurship "Will Be a Great Place to Bring Community Together"
December 5, 2019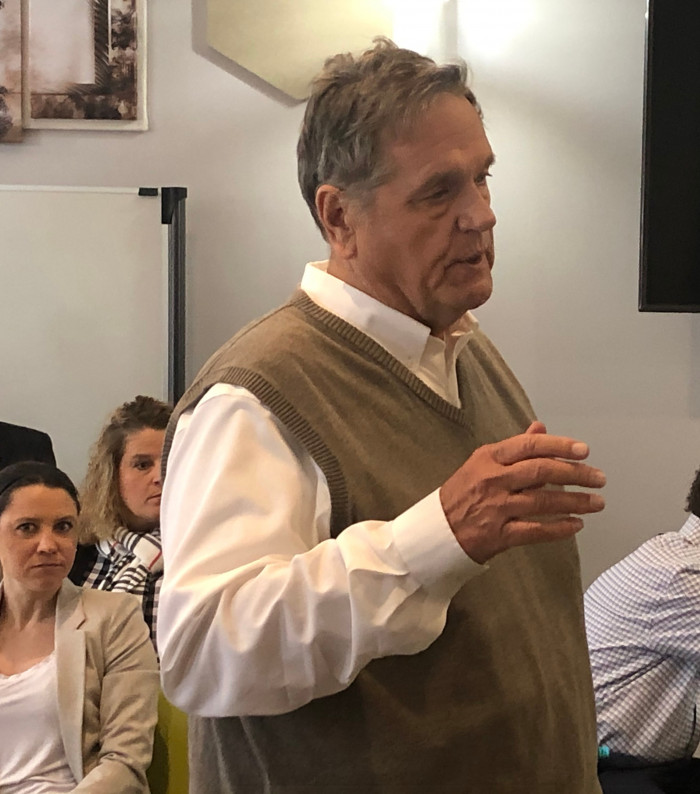 "I think that a lot of good things are going on in Greencastle, and I think this space will bring a positive influence to both Greencastle and DePauw," says Lee Tenzer '64. As the Banner-Graphic reports, "A little more than a year after the Tenzer Hub for Entrepreneurship was unveiled to the community, it is now close to being able to open up to greater potential. To celebrate the recent completion of new offices, and looking to what may come in the future, Lee Tenzer and his colleagues at DePauw University held a reception in the space above Cricket's Unique Boutique on South Indiana Street Tuesday afternoon."
Brand Selvia writes, "After everyone in attendance enjoyed a lunch catered by Almost Home, Tenzer and his partners in this collaborative project spoke more on its vision in serving DePauw students, community leaders and business owners."
Steve Fouty, James W. Emison Director of DePauw's McDermond Center for Management and Entrepreneurship, tells the newspaper, "This will be a great place to bring community together. It's a good common ground, I think."
The hub will also complement the mission of the Tenzer Technology Center on campus.
Vincent Aguirre, a 2012 graduate of DePauw, is overseeing the hub. "What I'm passionate about is being able to get everyone together in one space," he says. "We're here to execute Lee's vision as best as we can. The goal is make it a place for the community."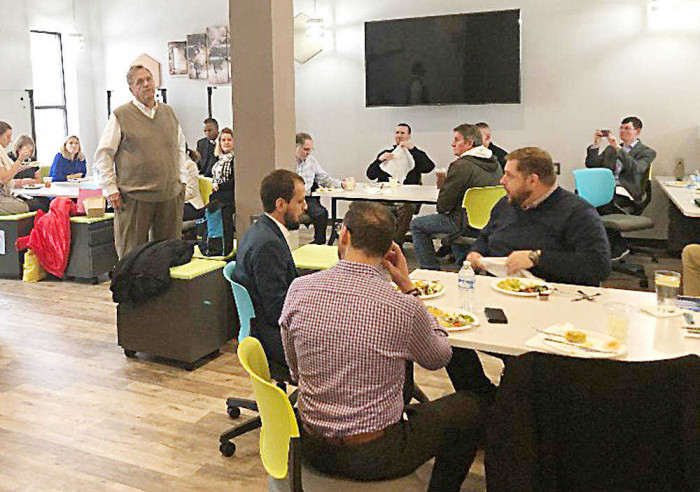 Selvia noted that the hub has 36 members who use; Aguirre said the "sweet spot" would 50 to 75 members, and five to 10 people use the space on a typical day.
The article noted that, since Tenzer purchased Tiger Pointe Country Club (formerly Windy Hill Country Club) in April 2018, membership has increased to 170 members. Most new members are students. Mark McClain, who is the president of the Tenzer Family Office in Chicago, believed the country club would become a good asset for the Greencastle community, especially with the construction of a new clubhouse which will have an event center. Tenzer also is the majority owner of Almost Home and the owner of 11 rental properties in Greencastle.
Access the story at the paper's website.
Back