Stan Zabka '49, Who "Helped Shape Golden Age", Reflects on Life in TV, Music and Movies
September 3, 2019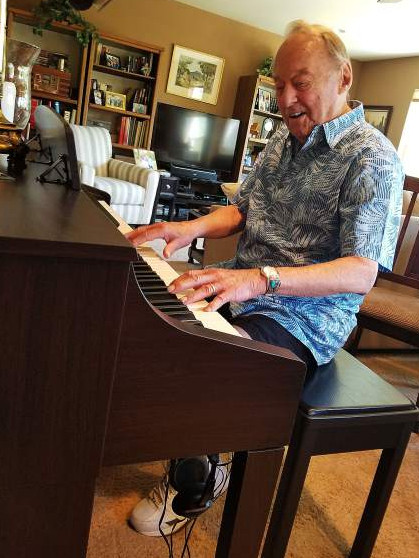 Stan Zabka enlisted in the U.S. Army at age 19 and, after serving in World War II, "attended Indiana's DePauw University and earned a Bachelor of Arts degree in music and speech in 1949," reports the Union of Nevada County, California. "He had been director of the college radio station [WGRE], so he hoped an illustrious career in broadcasting awaited him."
"The night of graduation, I got on a train to New York City," recalled Zabka, who applied for a job at NBC. "I ended up working as a page boy for $35 a week, taking people on studio tours."
The newspaper's Lorraine Jewett writes, "Zabka was not only part of the golden age of television, he helped shape it. Zabka was a director of NBC's Tonight Show for 22 years with three different hosts: Steve Allen, then Jack Paar, and finally Johnny Carson. He co-wrote one of the most popular Christmas songs in history," Christmas Eve in My Home Town, which has been recorded by more than 15 artists including Jim Nabors and Bobby Vinton.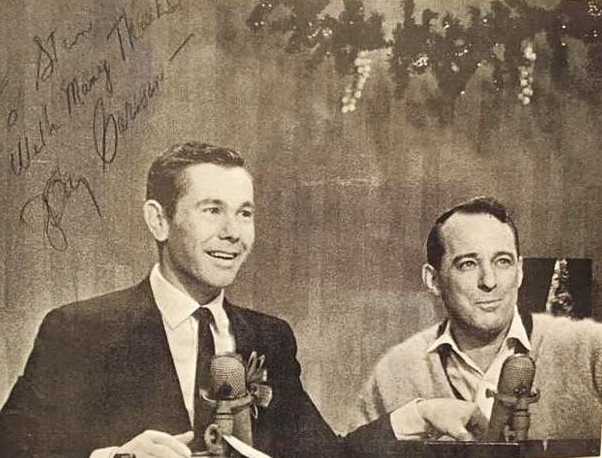 Zabka served in the Korean War, and upon his return home began working for the Tonight Show, where he met his wife, Nancy.
"Eventually, Zabka and his wife moved to Los Angeles. His goal was to write music for movies, but he achieved even greater success as a major player behind the scenes. He worked with General Chuck Yeager on the movie Red Flag. One afternoon, the two found themselves doing laundry together on the studio lot. Zabka helped direct hits such as Love Boat and Streets of L.A.. He worked alongside Clint Eastwood on Bronco Billy and Any Which Way You Can. He worked on films with Shirley MacLean, Robert De Niro and Joanne Woodward. He was associate director of the daytime serial The Doctors, for which Zabka won an Emmy. He earned three awards as composer for television specials and Chimes, the original Tonight Show and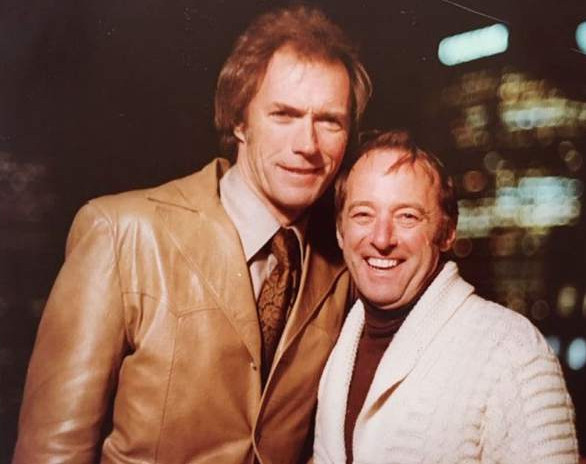 NBC Network Sports themes."
Now 94 and living in California's Grass Valley, Zabka is the author of a memoir, Razz Ma Tazz: (Beating the Odds) My Life in Music, Television, & Film.
"Anyone who knows anything about the Great Depression understands my generation and our sense of commitment and respect for our country," Zabka tells the newspaper. "I'm dedicating the rest of my life to my family and enjoying time with them."
Access the article at the paper's website.
Back