Shea Nickell '81 Elected Justice of the Kentucky Supreme Court
November 6, 2019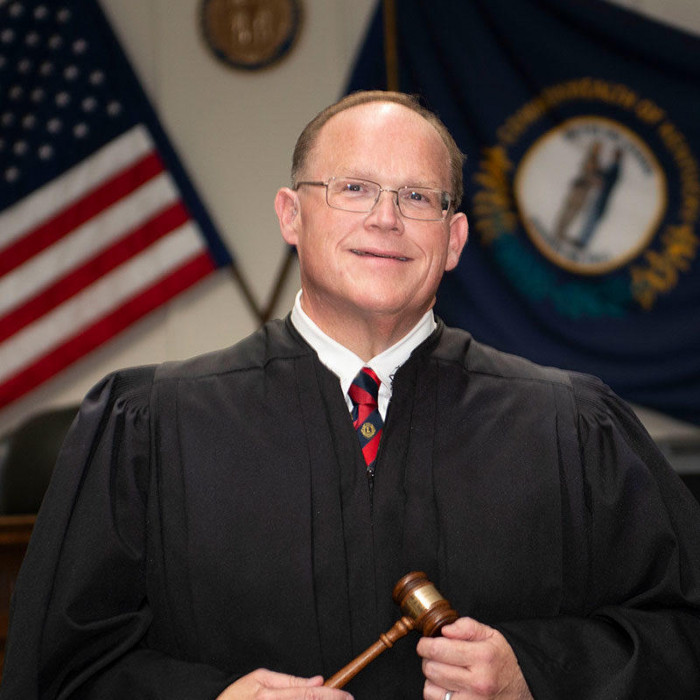 "When I chose a career in the law, I never anticipated that I would have the opportunity to sit on the highest court in the commonwealth," says Shea Nickell, who has been elected to serve as a justice of the Kentucky Supreme Court. The 1981 DePauw University graduate tells the Paducah Sun, "I simply went into law to serve God and to serve his people in accordance with the greatest commandment."
Derek Operle writes, "The Paducah-born Nickell, 60, comes to the Kentucky Supreme Court after sitting on the Court of Appeals for over a decade, authoring hundreds of legal opinions during his tenure. Throughout his career, the judge has worked in a variety of legal disciplines, working as an appellate judge for 13 years and practicing law for 23, appearing as a criminal defense attorney, prosecutor, insurance defense attorney and plaintiff's attorney, as well as in front of civil courts and administrative agencies. He has also served as an instructor at Murray State University and the University of North Carolina at Chapel Hill."
Judge Nickell says, "Every justice brings to the table their own personal and professional experiences. I've had the opportunity over the course of career to be involved with practically all aspects of the law. I think I bring a breadth of knowledge and experience to the court that I hope will be beneficial in the process of addressing the difficult questions and issues that are presented to the Kentucky Supreme Court."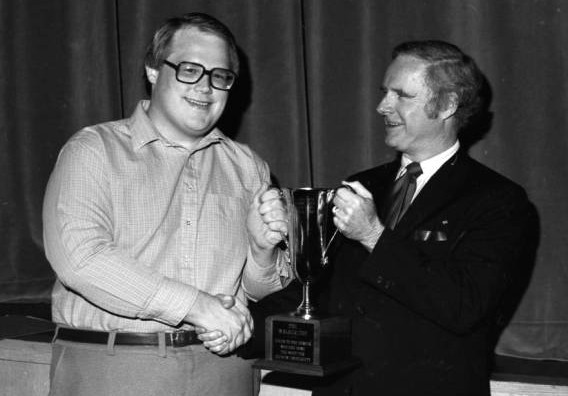 Nickell was student body president and a political science and communication double-major at DePauw, and was awarded the Walker Cup, which is given to the senior who has done the most for DePauw in their four years on campus. He served on the Board of Trustees and went on to graduate from the University of Kentucky College of Law, where he was elected president of the Student Bar Association. (photo at left: Nickell receives the Walker Cup from President Richard F. Rosser; May 20, 1981)
"I want to thank the people of western Kentucky for the faith that they have placed in me. Every day that I go to work I will do my best to live up to their trust, and at the end of the day I hope I have made them proud."
Read more at the newspaper's website.
Back