Eric Speichinger '87 Appointed VP at Regions Bank
November 22, 2019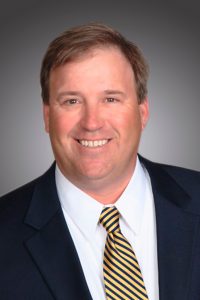 Eric Speichinger, a 1987 graduate of DePauw University, has joined Regions Bank as vice president and relationship manager in the bank's affordable housing group. Based in Chicago, he "will focus on sourcing and originating affordable housing transactions throughout the Midwest," according to an announcement.
Speichinger was previously director of acquisitions at Monarch Capital. He's also served as vice president of acquisitions at the Richman Group, as vice president of business development – housing tax credits at GE Capital, as development project manager at Pedcor Development Corporation, and was the owner of the Brightstar home healthcare agency.
Eric brings a wealth of experience and a deep understanding of the needs -- and opportunities -- for more affordable housing across the Midwest," said Brian Coffee, origination group manager for Regions Affordable Housing. "His expertise will directly complement the strengths of our team, and his insights will add greater value to the services we deliver. We are delighted to welcome Eric,

and we know the impact of his work will make a difference for clients -- as well as individuals and families -- throughout the region."
An economics and management major at DePauw, Speichinger earned an M.B.A. from the University of Denver.
Read more here.
Back