Roy O. West Library Renovation
Reimagining Roy O. West Library: 
Creating a 21st-century learning environment that fosters intellectual engagement and academic community at DePauw. As students learn and create in increasingly interactive and collaborative ways, the library remains a dynamic crossroads for the campus.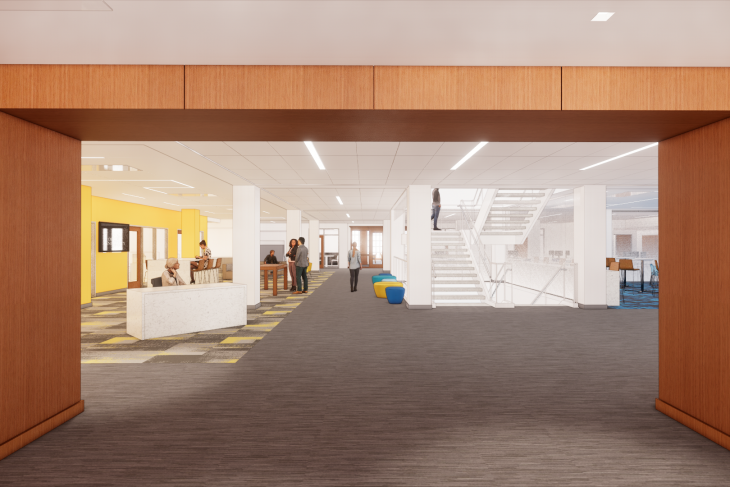 Roy O. West Library Desk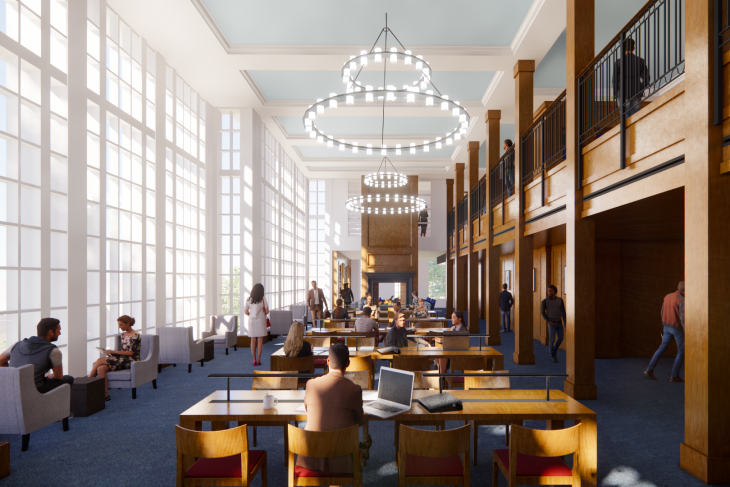 Reading Room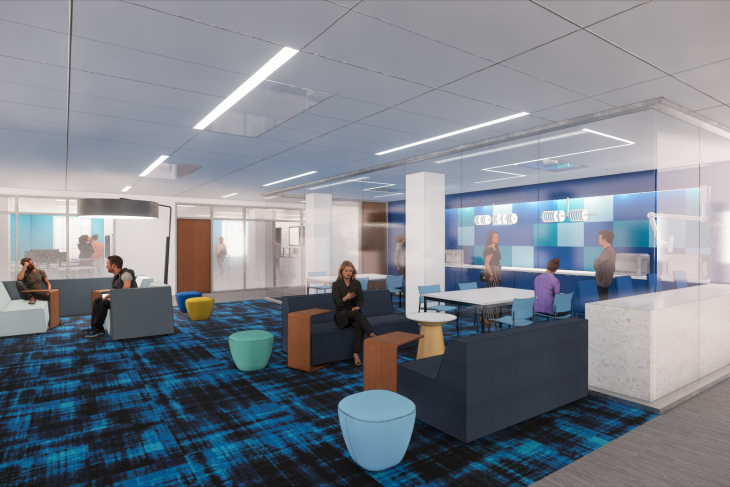 Tenzer Maker Lab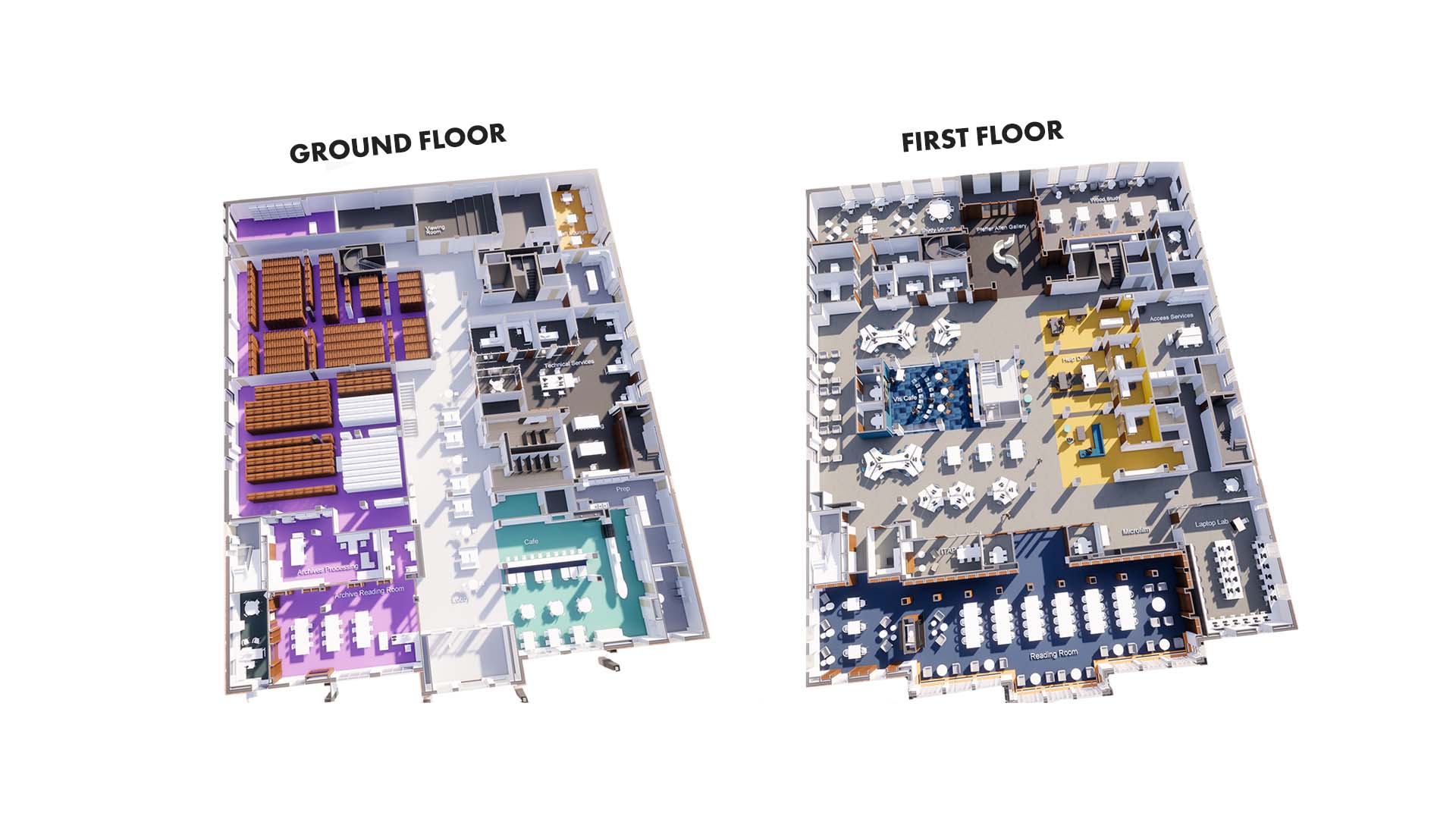 RATIO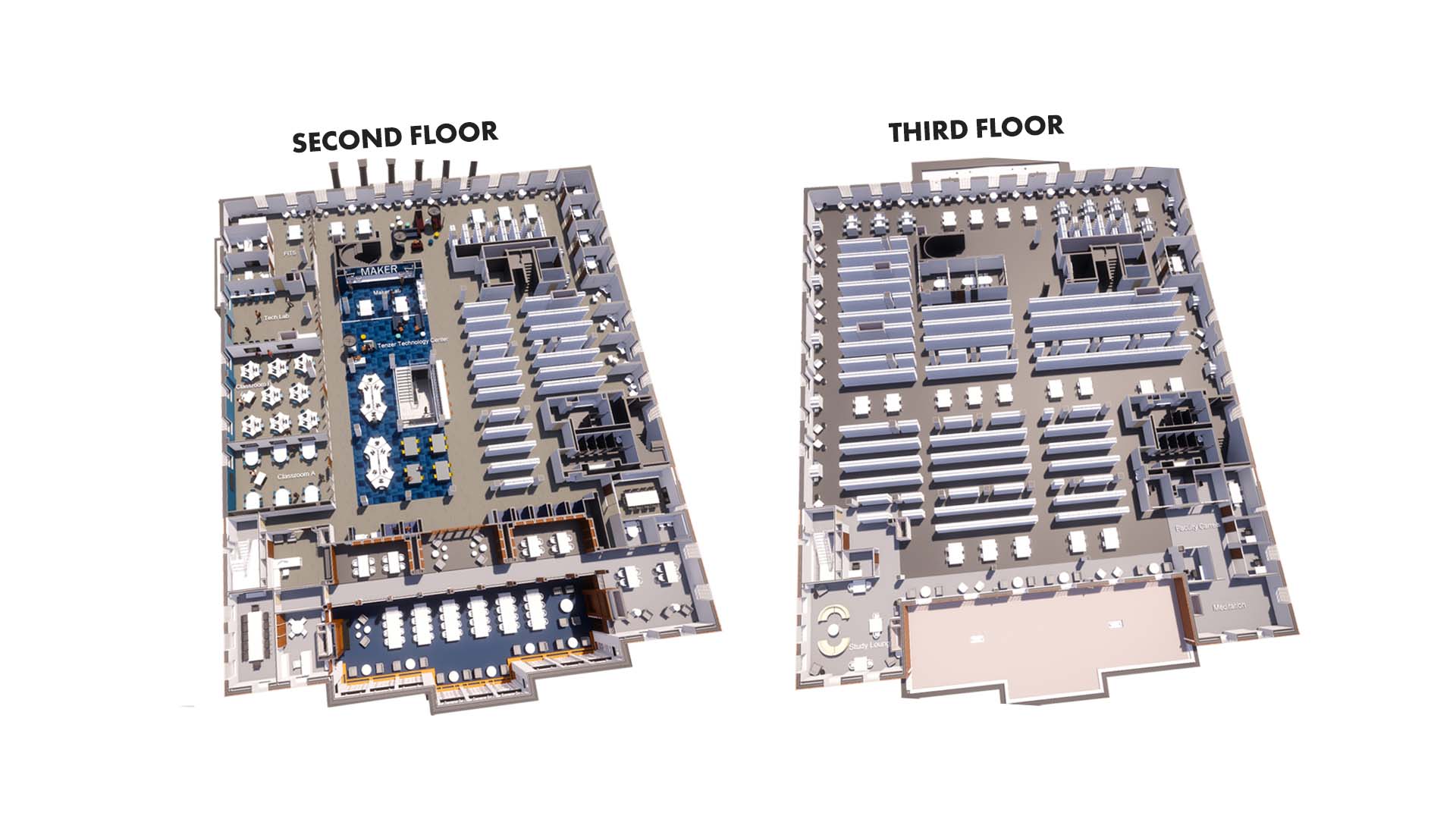 RATIO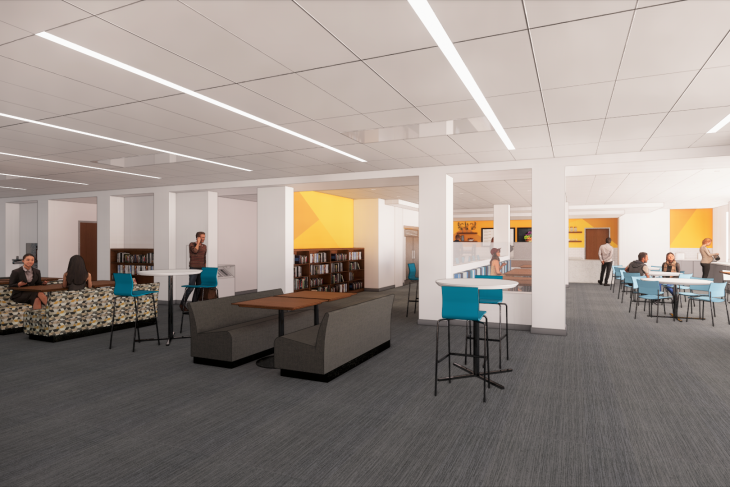 Cafe Roy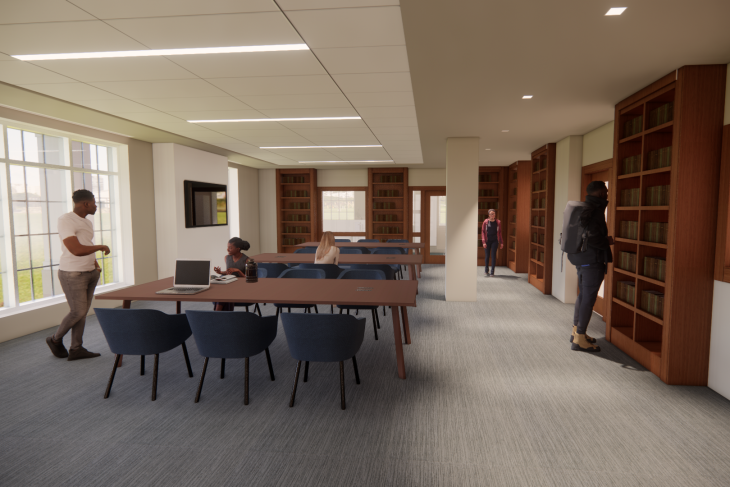 Archives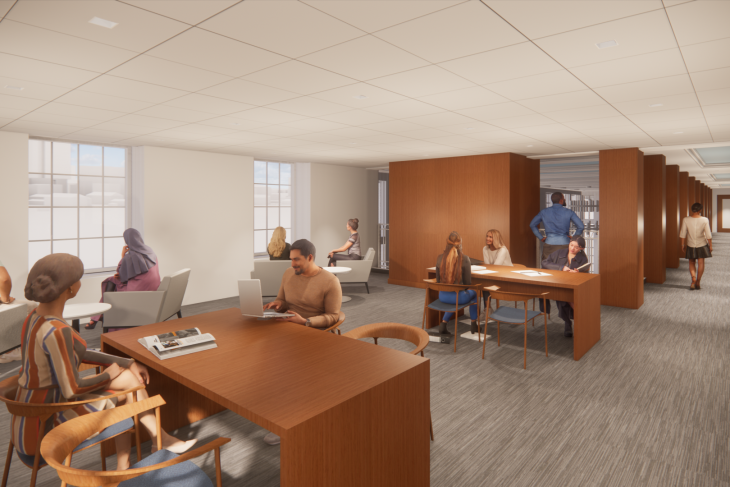 Overlook Room
Frequently Asked Questions
Find answers to your Frequently Asked Library Questions here.
Roy O. West Library is closed for renovation until late fall of 2022 or early 2023. During the renovation, library services will be available in the Prevo Science Library and the Music Library.
FAQ
Photo gallery + Libraries Page
Construction Photo Gallery
Check back often to see what's new on the ground. Our gallery will continue to be updated as new and exciting steps in the renovation emerge. 
Libraries Webpage
Looking for more information on how to access items? Library staff will work with you to get the resources you need for your courses and research via our InterLibrary Loan service (ILL) and online subscription resources. 
An outstanding library, equipped with resources, collaborative space and technology as a 21st-century learning environment, is the academic heart of a campus

– Lori S. White

, DePauw University President